Commentary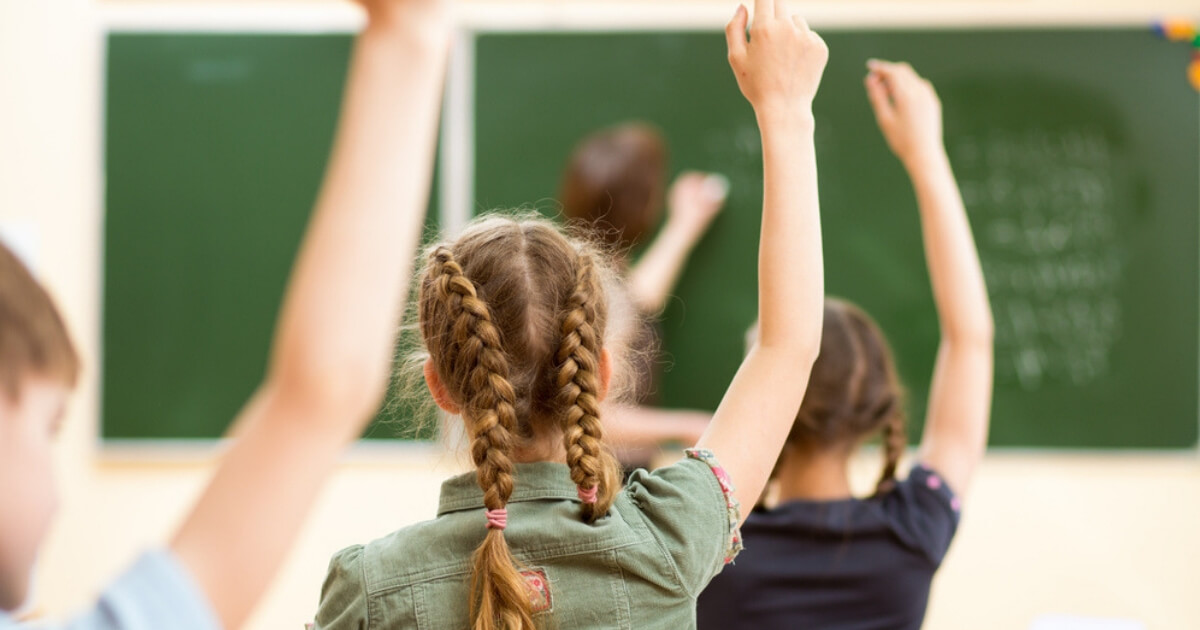 Sick: Vermont School Asks 10-Year-Olds About Sex History, Preferences
I've never personally stepped foot in Vermont, but I've always heard great things about the state itself.
The scenery is supposedly pristine. Maple leaf candy is supposedly delicious. And the weather is supposedly great, too. Again, I can't personally attest to any of this.
What I can attest to, however, is the type of leadership exhibited by "The Green Mountain State."
Advertisement - story continues below
For starters, everyone's favorite kooky uncle, Bernie Sanders, is their beloved state senator.
Now, in fairness, your view of Sanders is most likely wholly dependent on your political beliefs. If you're pro-socialism, you love Sanders. If you're a sane person with a functioning brain, you despise Sanders.
But politics are one thing. It can be a divisive topic by nature.
One thing that should never be divisive? The nurturing and growth of children.
Advertisement - story continues below
Would you be furious if your child was asked to participate in this survey?
Anyone, regardless of political affiliation, should be appalled by a public school asking fifth-graders to take a sexuality survey. That simply has no place in an elementary school.
And yet, that nightmare scenario is exactly what happened at a school in Windsor, Vermont, according to WPTZ-TV.
Vanessa Beach, who has a 10-year-old daughter attending the school, was stunned and disgusted when she learned the type of survey her daughter had to fill out at school.
"My daughter is 10. So are all the other kids who took this," said Beach. "A sexual partner at 10 years old would be called sexual abuse."
Advertisement - story continues below
The survey, administered by a domestic violence prevention and advocacy group called WISE, apparently was a part of "educational" programs that run throughout Windsor schools.
To be fair, neither I nor Beach have a problem with WISE's mission. Beach told WPTZ-TV as much. Domestic violence is despicable and should be condemned in the harshest terms. Anything to prevent that is a good thing.
But the methods in which that mission was carried out? That absolutely deserves criticism.
First of all, a notice had allegedly been sent to parents notifying them of this type of survey. Beach claims she never received one.
Advertisement - story continues below
Regardless of whose at fault for the lack of communication, that is unacceptable when broaching such mature subjects with young children. Parents must absolutely be kept in the loop about these types of things. Extra care in making sure parents understand what's going on at school is mandatory.
But more importantly than a snafu involving notices is the simple fact that a sexual survey is still inappropriate for fifth graders. There are ways in which to address the very serious issue of domestic violence without prying into a child's sexual history.
The exact questions that were asked were not fully disclosed, but its immaterial to the greater point.
Asking children that young about sex, gender and other similar issues is not OK. Sex and gender are topics that can confound grown adults. Asking the underdeveloped minds of children to address these topics is opening a can of worms that can only serve to confuse them.
Advertisement - story continues below
Beach, and any other parent whose children attend those Windsor schools, have every right to be furious.
Conversation