Commentary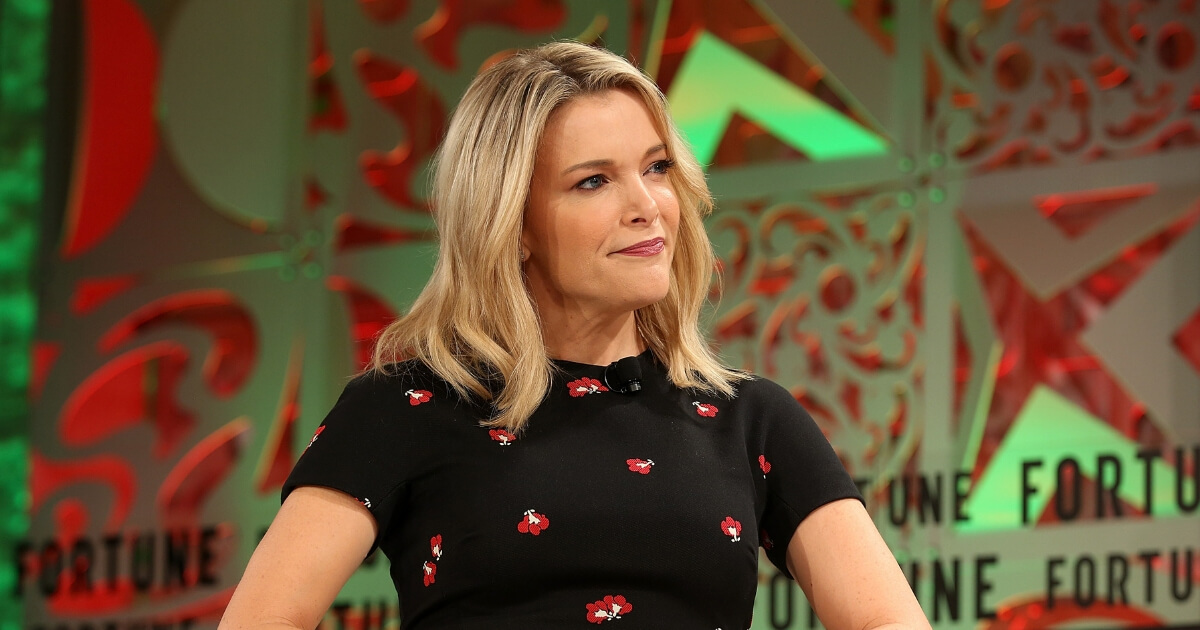 Sources Reveal NBC Was Looking for a Reason To Throw Megyn Kelly Under the Bus
What do comedian Roseanne and talk show host Megyn Kelly have in common? If sources are accurate, it may be — in the minds of some — that both worked for networks all too happy to use any excuse to get rid of them. And both made comments that were used as such an excuse.
Megyn Kelly wonders what the big deal is about blackface pic.twitter.com/07yvYDuAYe

— Tommy Christopher (@tommyxtopher) October 23, 2018
Advertisement - story continues below
Also like Roseanne, Kelly offered an apology. And it didn't make a difference.
Megyn Kelly offers a fulsome apology on her show today after saying that wearing "blackface" could be ok on Halloween

"I was wrong and I am sorry" pic.twitter.com/z0KRK5iHE1

— Jon Levine (@LevineJonathan) October 24, 2018
And now, The Daily Wire reported that network sources are saying her show cancellation "doesn't have much to do with her questioning if it was necessarily 'racist' for someone to change their skin tone for Halloween."
Advertisement - story continues below
Mediaite noted that NBC seemed to have it in for Kelly since before her blackface comment.
Points made by Mediaite include how anonymous network sources apparently leaked stories to the press about Kelly's NBC colleagues not liking her. And also how it seemed as if the network had set her up to fail from the beginning.
"From placing her Sunday magazine show in the same time slot as the ratings juggernaut 60 Minutes, to snubbing her at the 2018 Winter Olympics in PyeongChang alongside other Today Show hosts and inviting ex-NBCer Katie Couric instead, it seemed just from an outsider's perspective alone that Kelly was never exactly welcomed." Mediaite then listed the slew of NBC hosts who bashed her on air, concluding that "NBC was no longer just backstabbing her off-camera, they were conspiring her demise on-camera."
Do you believe it was appropriate to cancel Megyn Kelly's show over her blackface comment?
This is hardly surprising behavior given a report (behind a paywall) from The Washington Post.
It claimed: "In interviews, a half-dozen current and former NBC staffers, all of whom spoke on the condition of anonymity because they were not authorized to discuss the matter, outlined a compounding list of problems: Inside the building, colleagues had grown envious of her large salary, exasperated by her on-air gaffes and disdainful of her low ratings."
Advertisement - story continues below
And yet, just like with Roseanne, there is also some blatant hypocrisy at work in Kelly's case. The Twitterverse was quick to point it out.
Megyn Kelly mentioned Blackface in passing. Jimmy Kimmel actually wore Blackface in a skit.

Guess who still has a job? pic.twitter.com/eD7rv2exLY

— Jacob Wohl (@JacobAWohl) October 25, 2018
Megyn Kelly Was Fired For Mentioning Blackface. Jimmy Kimmel And Jimmy Fallon Performed In Blackface. @FDRLST https://t.co/hqp0Q8BaiV

— John Daniel Davidson (@johnddavidson) October 26, 2018
Advertisement - story continues below
With this news of @megynkelly losing her job over blackface comments, lets take a moment to remember the fact that @jimmykimmel, @jimmyfallon, @SarahKSilverman literally dressed up in black face with little to no consequence. https://t.co/H4dVMBucor

— The Daily Caller (@DailyCaller) October 26, 2018
#MegynKelly's "racist" for not condemning a Diana Ross fan who wore a Ross costume with "blackface." Eddie Murphy's "Jewface"=no worries pic.twitter.com/uBPTjtQetH

— Larry Elder (@larryelder) October 25, 2018
Advertisement - story continues below
If #MegynKelly is "racist" for defending a Diana Ross in "blackface" costume, what is @WhoopiGoldberg?

FLASHBACK: https://t.co/rLkXotf9XA

— Larry Elder (@larryelder) October 26, 2018
But the hypocrisy charge wasn't laid just at the feet of networks. A claim was made that her representation has also shown hypocrisy:
Advertisement - story continues below
"Creative Artists Agency (CAA) has reportedly parted ways with @megynkelly one day after the NBC host drew criticism for comments she made on her show questioning whether the use of blackface on Halloween is racist."

WATCH👉https://t.co/TOaxgb3tY9https://t.co/Wcb0N8pBlx

— PragerU (@prageru) October 25, 2018
The CAA represents Robert Downey, Jr, who was cast as a black man in Tropic Thunder and wore blackface.https://t.co/bkG9P3unDZ pic.twitter.com/A5pugrlJR0

— Deique (@makinguthinkcom) October 25, 2018
Advertisement - story continues below
For some, it wasn't even just about the hypocrisy. It was that her comment was taken out of context and firing her was an overreaction to any perceived harm.
What Megyn Kelly said about blackface was ignorant. But it is insane to fire her for it. The same way it was insane to fire Rosanne. People dont have to agree with you.

— Carmine Sabia (@CarmineSabia) October 25, 2018
Blackface was white people painting themselves black to degrade and mock black people. Megyn Kelly was talking about dressing up as Diana Ross because she admired her. You know all this of course. But the race-hustle doesn't stop to worry about the truth. https://t.co/FZDmwY1C7K

— Doctor Jesse Kelly (@JesseKellyDC) October 26, 2018
Advertisement - story continues below
According to The Associated Press, even though her show was cancelled, she remains an NBC employee, at least for now. What happens next is under negotiation between the network and her attorneys.
Conversation