News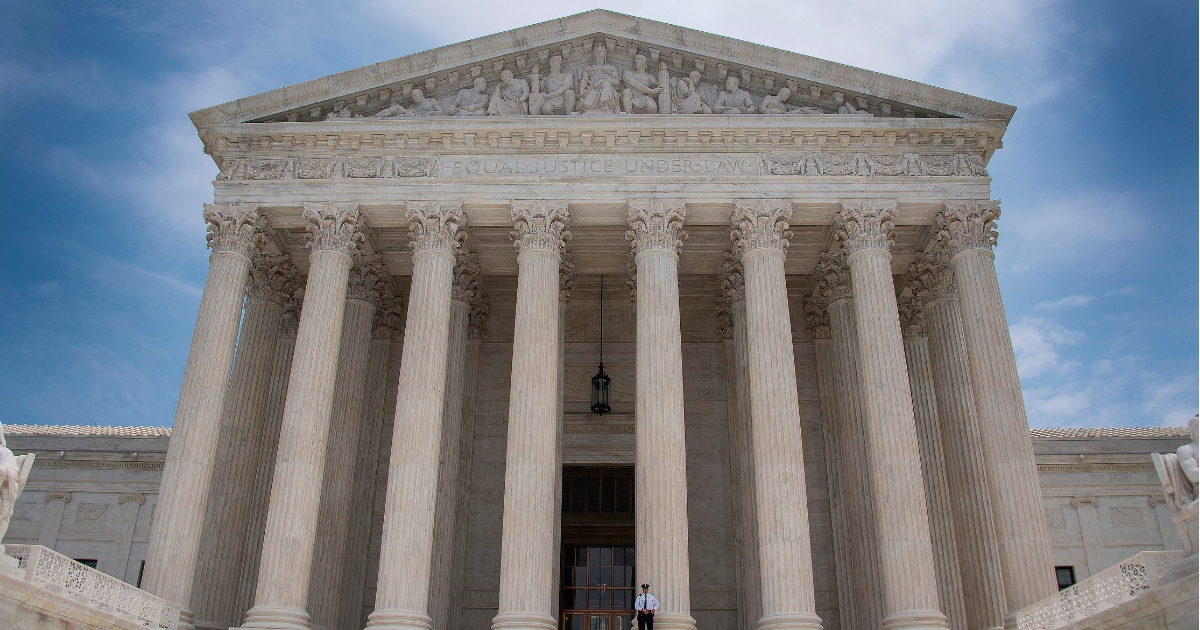 Supreme Court Considers Taking Abortion Case, Potential Bellwether of Roe v. Wade
The state of Indiana has petitioned the U.S. Supreme Court on Monday to hear a case upholding a law banning selective abortions based on the sex, race or ability of the unborn child.
The legislation, signed into law by then-Governor Mike Pence in 2012, also required abortion facilities to handle aborted children's remains in the same manner as other humans, i.e. through cremation or internment.
In a 2-1 decision, the 7th U.S. Circuit Court of Appeals struck down the law, HEA 1337, in April finding it an unconstitutional restriction on a woman's right to obtain an abortion prior to the viability of the unborn child.
Advertisement - story continues below
Judge William Bauer wrote in the majority opinion in Commissioner of Indiana Department of Health v. Planned Parenthood of Indiana, "The non-discrimination provisions clearly violate well-established Supreme Court precedent holding that a woman may terminate her pregnancy prior to viability, and that the State may not prohibit a woman from exercising that right for any reason."
He elaborated, "The provisions prohibit abortions prior to viability if the abortion is sought for a particular purpose. These provisions are far greater than a substantial obstacle, they are absolute prohibitions on abortions prior to viability which the Supreme Court has clearly held cannot be imposed by the State."
Regarding the cremation or internment requirement of HEA 1337, Bauer contended that Supreme Court precedent does not recognize the unborn child as a "person" in the legal sense, therefore the provision was unconstitutional.
"Simply put, the law does not recognize that an aborted fetus is a person," the judge wrote. "…As such, the State's interest in requiring abortion providers to dispose of aborted fetuses in the same manner as human remains is not legitimate."
Advertisement - story continues below
Judge Daniel Anthony Manion concurred with the majority's opinion regarding banning selective abortions being unconstitutional under current precedent, but dissented arguing the state does have the right to dictate how aborted babies' remains are handled.
"Nobody would dispute that Indiana has a compelling interest in protecting mixed-race children, women, and disabled individuals from discrimination," he wrote. "That the developing human lives Indiana seeks to protect are pre-born shouldn't change that."
Do you think Indiana's law should be ruled constitutional?
However, the judge went on to point out, "That a narrowly drawn statute meant to protect especially vulnerable unborn children cannot survive scrutiny under Planned Parenthood of Southeastern Pennsylvania v. Casey, 505 U.S. 833 (1992), is regrettable."
Planned Parenthood v. Casey upheld the Court's 1973 decision in Roe v. Wade that there is a constitutional right to obtain an abortion prior to the viability of the unborn child.
"But the fact remains that under the Casey regime, the purported right to have a pre-viability abortion is more ironclad even than the rights enumerated in the Bill of Rights," Manion wrote. "Only a majority of the Supreme Court or a constitutional amendment can permit the States to place some limits on abortion."
Advertisement - story continues below
Indiana appears hopeful that with Judge Brett Kavanaugh in place, the Supreme Court might be willing to revisit the issue and rule in its favor.
In a news release regarding the state's petition to the Court, Indiana Attorney General Curtis Hill argued, "Nothing in the Constitution prohibits states from requiring health facilities to provide an element of basic human dignity in disposing of fetuses. These tiny bodies, after all, are in fact human remains."
"Further, states have every reason and right to prohibit abortions from being performed simply as a means of selecting the race, sex, or physical condition of a child,' he continued. "The right to abortion declared by our Supreme Court protects only the decision not to bear a child at all, not a right to decide which child to bear. Our nation knows only too well the bitter fruits of such discrimination."
Christie Gillespie, president of Planned Parenthood of Indiana and Kentucky, said she was disappointed with Indiana's decision "to defend these unconstitutional and medically unnecessary abortion restrictions."
Advertisement - story continues below
"By appealing to the Supreme Court, the state of Indiana is trying to not only chip away at Hoosiers' rights, but also threaten the rights of people seeking safe and legal abortion care across the country," she added.
Susan Swayze Liebel — with the pro-life Susan B. Anthony List and vice president of the Indiana Right to Life — told The Western Journal, "Discrimination is a highly regarded social and legal issue in America. Exterminating a person due to undesirable characteristics before they are born is genocide. Aren't we better than this?"
The Washington Free Beacon reported, "The court will now need to consider whether to grant certiorari, which requires four justices to agree that the case is within their jurisdiction and worth hearing. The state of Indiana argued that they ought to because both questions were 'nationally important.'"
Conversation