Commentary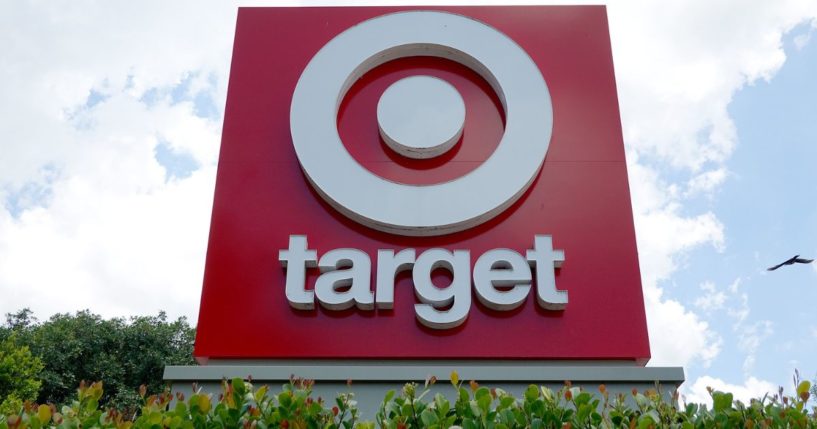 Target Takes Wokeness a Step Further - Now Company Is Also Accused of Pushing 'Satanic' Gear
It appears that American retail conglomerate Target isn't just content on peddling leftist drivel — it's straight up tapping into satanism and blasphemy now.
It's hardly any secret that massive corporations generally lean left when it comes to all cultural matters. That's just a sad reality of most corporate monoliths in 2023.
Even given that, however, Target appears to be crossing a very thick line with its latest LGBT "Pride" apparel.
Advertisement - story continues below
Exhibit A: Conservative podcaster Josh Daws tweeted out a screenshot of Target's "satanic flavor" of LGBT apparel.
Boycott @Target. Not only have they gone all in on pride, they've embraced a particularly satanic flavor of pride. pic.twitter.com/y5UAMgVmCe

— Josh Daws (@JoshDaws) May 21, 2023
The shirt in question is a gray t-shirt that is named after "Bible Girl 666," a transgender social media influencer.
Advertisement - story continues below
Associating the Bible with transgenderism and the mark of the beast truly is a (blasphemous) choice for Target.
It's all wildly disturbing stuff, but it's made all the more disturbing by the simple fact that this isn't some one-off or marketing "mistake" from Target.
Are you disturbed by what Target is selling?
No, Target doesn't appear content with merely celebrating LGBT causes, it wants to celebrate Satanism.
Conservative Twitter user Scarlett Johnson tweeted out the findings of her own amateur sleuthing and found that one of the designers associated with Target's merchandise was praising Satan on social media.
Why did @target hire a Satanist to design pieces for their recent "Pride" clothing line?

WTF👉🏽"Satan loves you and respects who you are… LGBTQIA+ people are so often referred to as being a product of Satan or going against God's will, so fine. We'll hang with Satan instead." pic.twitter.com/FLsNZNzHNa

— Scarlett Johnson (@scarlett4kids) May 20, 2023
Advertisement - story continues below
Aside from claiming to be a "gay trans man" (so… a straight woman), this "Abprallen" brand's Instagram account was showing off items like a pin that was a guillotine reading "homophobe headrest." The brand also has pins reading "Satan respects pronouns" and "Trans witches for abortion."
And this is the kind of designer that Target has no problem getting in bed with.
These latest revelations about Target's LGBT apparel come on the heels of Target being blasted for a swimsuit featuring "tuck-friendly construction" and "extra crotch coverage."
Advertisement - story continues below
WARNING: The following tweet contains language the reader may find offensive.
Thanks to @Target I found the perfect swimsuit for creeping out all the women and children at the pool this summer.

Can't wait to tuck my cock into this little number while sipping a Bud Light! pic.twitter.com/sGD1fc74P9

— Chrissie Mayr🇺🇸 (@ChrissieMayr) May 16, 2023
Now, will Target face the same sort of fierce backlash and dire consequences as, say, a Bud Light or Anheuser-Busch?
Advertisement - story continues below
Perhaps.
Target isn't nearly as susceptible to conservative customers as a beer manufacturer, having long ago cast its lot with the LGBT lobby. It's been well-established that Target is a leftist entity. It was a mild surprise when Bud Light partnered with Mulvaney.
But, by that same token, there is a limit to being bombarded/lectured with LGBT nonsense. Look at Disney, arguably the biggest monolith in all of entertainment.
Despite years of being well-established as a leftist company, a recent hard surge to the left (though to Disney's minimal credit, it doesn't appear that they're working with any avowed Satanists) has left the House of Mouse hurting.
Advertisement - story continues below
Americans can only be told that they're a (insert flavor of the week)-ist or bigot so much before they push back. They can only be told men can be women with a little surgery and a drug cocktail subscription so much before putting their foot down.
Disney has always been left of that line.
Bud Light leapt over that line.
And now, Target looks to be trying to leapfrog Bud Light by injecting satanism right into its LGBT "pride."
Conversation