Commentary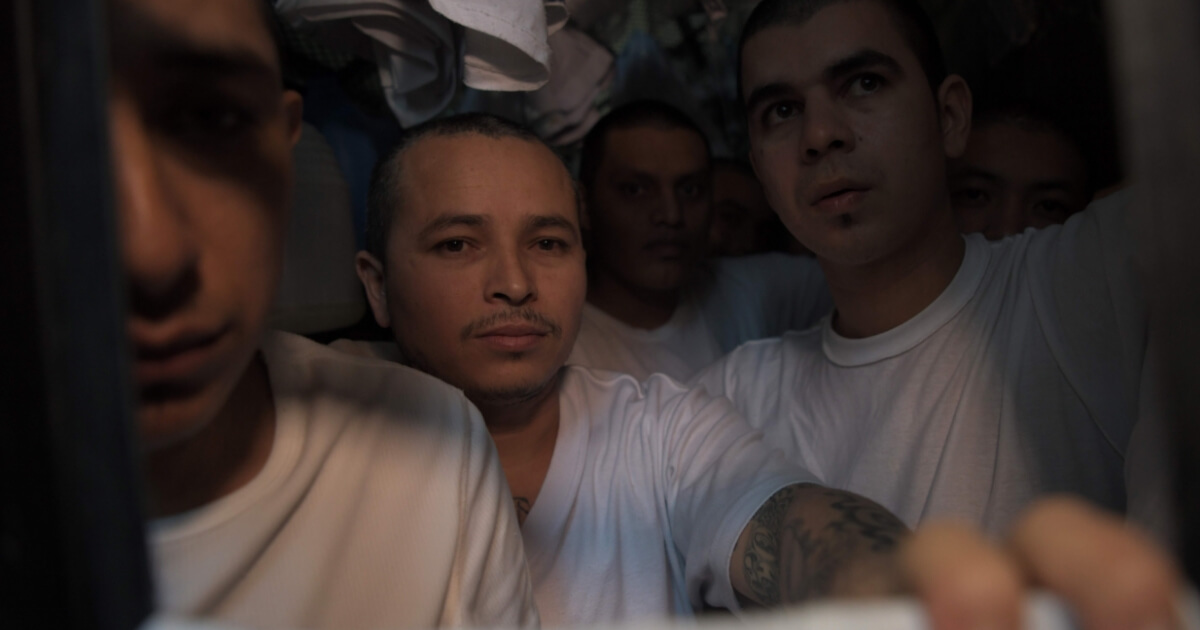 Trump and DOJ Made 2018 a Rough Year for MS-13 Gang Members
Memes have been made and shared on social media related to now Speaker-designate Nancy Pelosi's "spark of divinity" comment. But President Donald Trump has not let that stop him from making it a very bad year for members of the MS-13 gang.
We're fighting the same problem. It's called globalist politicians running sanctuary cities and states. For examp, our politicians can't find a spark of divinity in conservatives, but when asked about MS13👇🏼 pic.twitter.com/WmAJaKRKBz

— Trumpster (Abe Lincoln was GOP) (@NYer4Trump) December 22, 2018
Advertisement - story continues below
Back in July 2017, Fox News reported that Trump vowed to "liberate our towns" from the viscous gang's grasp. "(MS-13 has) transformed peaceful parks and beautiful quiet neighborhoods into blood-stained killing fields."
"They're animals. We cannot tolerate as a society the spilling of innocent, young, wonderful vibrant people. We cannot accept this violence one day more."
At the time, since January of that year, MS-13 gang members had been responsible for 17 murders in Long Island, New York, alone. The Central American based gang also has shown activity in Washington D.C., and Los Angeles, California.
Advertisement - story continues below
And according to the latest data, once again Trump has been true to his word. Newsday reported that in both Nassua and Suffolk counties in New York, crime and murder has seen significant declines.
Further they reported that those declines in crime across Long Island "mirror the national trend of decreasing crime." In Suffolk County, only one homicide was attributed to MS-13.
Do you support President Trump's push against MS-13?
Overall, only 4 homicides in Long Island were attributed to MS-13 in 2018. Police noted that "Crime decreased to historic lows across Long Island over the past year, including a dramatic drop in the number of killings attributed to MS-13 gang violence."
Trump had a lot of help in making his promise come true. And police noted that.
They "credited the department's collaboration with federal law enforcement" as part of what made the significant drop in crime become a reality. When agencies work together and with the president's agenda, great things can happen on a local level for communities.
Advertisement - story continues below
Of course, not everyone is praising Trump for keeping his word or cracking down on the crime that hurts communities across the country. The New York Times criticized his efforts as being anti-immigrant.
The Trump administration went after gang members — and instead destroyed the American dreams of immigrant teenagers around the country https://t.co/9vJ3BbFvaW

— The New York Times (@nytimes) December 28, 2018
The New York Times and ProPublica collaboration piece told the story of an unaccompanied minor and asylum seeking teenager who was picked up in an MS-13 gang sweep in Suffolk County.
Advertisement - story continues below
They noted that because of various laws, identifying MS-13 gang members could be tricky. Because of that, police officers who worked in the schools, referred to as school resource officers, would "collect tips and disciplinary information from teachers and administrators."
They would then legally pass it along to their departments, which could then choose to forward it to immigration officers. This teen, named "Alex" was from Honduras, had drawn symbols affiliated with MS-13, so he was picked up and detained.
Alex claimed they were a school symbol and sign of Honduran pride. He was later deported, at age 19.
Then he used a coyote to illegally re-enter at age 20 and was caught and arrested. He'll now have to wait twenty years before he can apply for a visa to come to the United States legally.
Advertisement - story continues below
But somehow all of that information translated, according to The New York Times, as Trump's push for a crackdown on MS-13 being bad. The members of the communities seeing a significant decline in gang activity, including murder, may disagree with that assessment.
Conversation