Commentary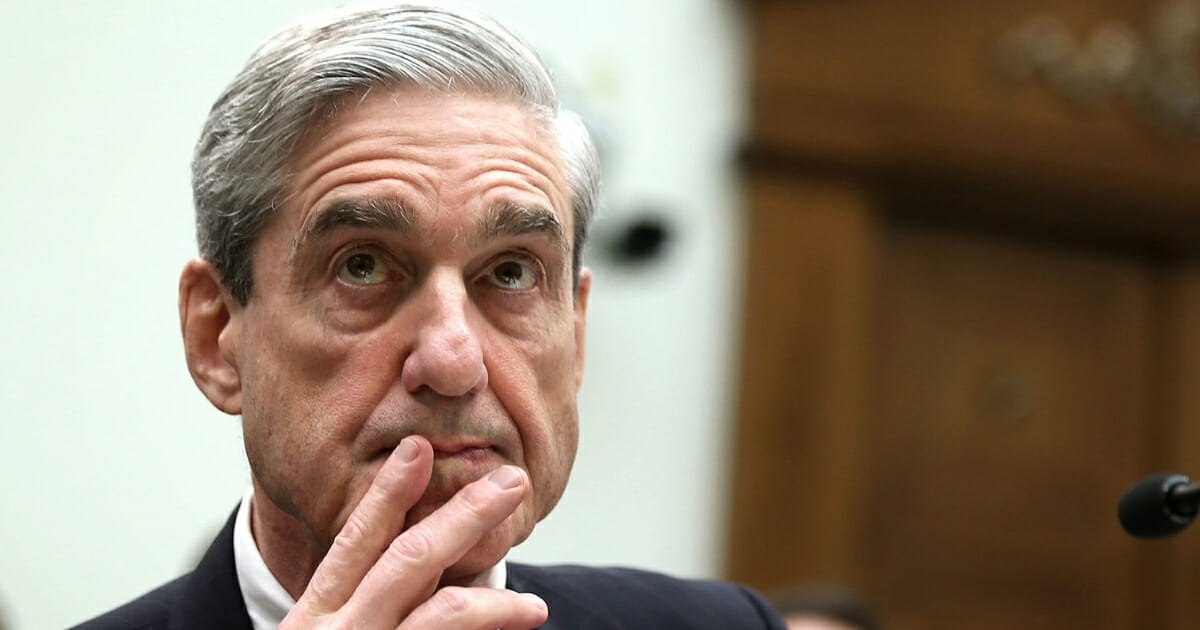 Trump: Mueller Committed a 'Crime' by Deleting Evidence
President Donald Trump on Wednesday accused special counsel Robert Mueller of deleting communications, calling the alleged actions "illegal" and "a crime."
Trump's statements came during a phone interview with Maria Bartiromo, host of the Fox Business show "Mornings with Maria."
During wide-ranging interview, it was inevitable that the subject of Mueller's Russia probe would come up.
Advertisement - story continues below
Trump, for his part, started speaking about the now-famed text messages between ex-FBI agent Peter Strzok and his romantic partner, former FBI attorney Lisa Page.
"Here's the problem, Robert Mueller, they worked for him, and the two lovers were together, and they had texts back and forth, emails back and forth," Trump said, as the far-left outlet HuffPost pointed out.
"Mueller terminated them illegally. He terminated the emails. He terminated all of the stuff between Strzok and Page. You know, they sung like you've never seen," he added.
"Robert Mueller terminated their text messages together. He terminated them. They're gone. And that's illegal. That's a crime."
Advertisement - story continues below
If it's true, and admittedly, that's a big if, then Mueller would find himself embroiled in yet another huge scandal.
Trump has suggested as early as this past December that the text messages were illegally deleted, but no evidence has been publicly proffered to substantiate the claim.
Do you believe that Robert Mueller committed a crime by deleting these text messages?
Trump noted in his interview with Bartiromo that despite the Mueller investigation, his administration has overseen an exceptionally strong economy.
"Let me tell you, I have done great on the economy," Trump said, according to Newsmax.
"I have done great with the military."
Advertisement - story continues below
"I have done great with everything. Here is what is unfair. I've had a 24-7, a phony witch hunt. A disgusting, phony witch hunt," he added.
When asked about Mueller being called to testify in front of Congress test month, Trump responded: "It never ends."
Referring to the origins of allegations investigated by the FBI that his 2016 campaign colluded with Russia, Trump told Fox: "They got caught and they're running around going wild trying to do everything they can, but they spied on my campaign, it's as simple as that."
"It's so illegal, it's probably the biggest political scandal in history and they got caught doing it."
Advertisement - story continues below
Whether or not Mueller or his team deleted evidence, there is little doubt Trump is right to call the entire Russia probe one of America's biggest political scandals.
Democrats will continue to rehash and review the evidence until they get what they want: a 2020 defeat of Trump.
With the collusion hoax now disprove, there is no good reason to press the issue any further except to capitalize on the fury and rage of the anti-Trump voters.
But history makes me skeptical to expect that reason and calmness will rule the leftist agenda.
Conversation