Commentary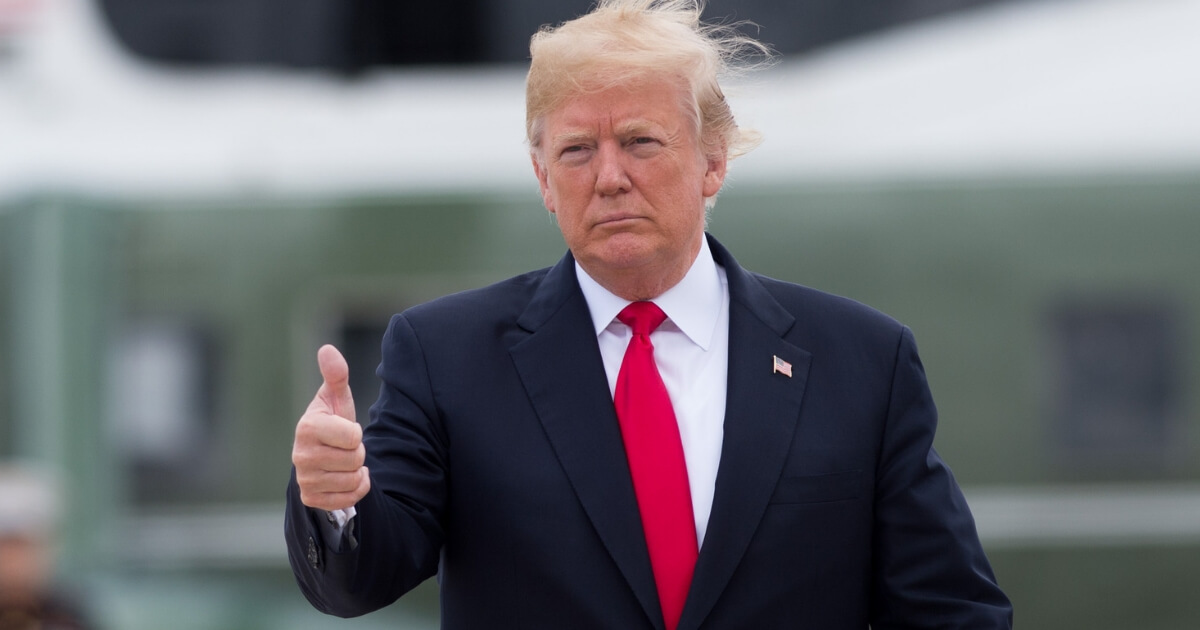 Trump's New Green Card Proposal Is Trouble for Immigrants on Welfare
President Donald Trump has often been accused by the far-left that he is some sort of racist who hates immigrants.
Obviously, that couldn't be further from the truth.
Trump's actions are certainly not above reproach and he should be criticized appropriately. But he has never said or done anything genuinely "racist."
Advertisement - story continues below
And as far as Trump targeting immigrants, the president has made an overt attempt to stymie illegal immigration. And he should. A sovereign nation with no borders is no nation at all.
Now, however, the far-left will undoubtedly try to spin the Trump administration's latest move as another targeted, racist attack. And they'll be wrong yet again.
The Trump administration announced a proposed rule on Saturday that would make it much more difficult to obtain a visa or green card for immigrants already in the America, or looking to enter, if they are dependent on public benefits. That would include food stamps, Medicaid and public housing.
Yes, this proposed rule would only affect legal immigrants. But it also affects everyday Americans, considering the considerable tax squeeze many of these public benefits have on people.
Advertisement - story continues below
Look, the fact of the matter is that Trump has never denounced immigration as a practice. Legal immigration should be a welcome practice so long as it invites the best and brightest to America. Trump is assuredly aware of this.
But immigration, even if done legally, shouldn't be an active detriment to society.
Do you think Trump's proposal is a good idea?
Another small fact that the far-left will try to obfuscate is that this isn't a new rule the Trump administration is proposing.
The rule has actually been in effect since the 1800's, according to NBC News. Known as the "public charge" rule, the original purpose of the rule was to deny entry to immigrants if they were deemed to be too much of a burden on the economy.
So the left can't blame Trump for this one. He's merely rewriting a 1999 version of the rule, which originally only included cash benefits like food stamps, to include health care benefits and non-cash benefits as well.
Advertisement - story continues below
"This proposed rule will implement a law passed by Congress intended to promote immigrant self-sufficiency and protect finite resources by ensuring that they are not likely to become burdens on American taxpayers," said Department of Homeland Security Secretary Kirstjen Nielsen.
"Immigrant self-sufficiency" is the key phrase from Nielsen. America has, rightfully, always prided itself on being the best. It shouldn't be unreasonable to ask the same from its immigrants.
It can't be stressed enough that, with this proposed rule, Trump's not denying any immigrants a chance at the American dream. He's denying the American people unfair and exorbitant tax charges for programs that don't always benefit them.
If an immigrant can provide something tangible to a community — even if it's just hard work and a tireless ethic — Trump and Americans will welcome them with open arms.
Advertisement - story continues below
If they are determined to be a potential squeeze on the economy, they can still enter the country. It'll just be more difficult.
There's absolutely nothing wrong with that, no matter what the far-left tries to tell you.
Conversation