Commentary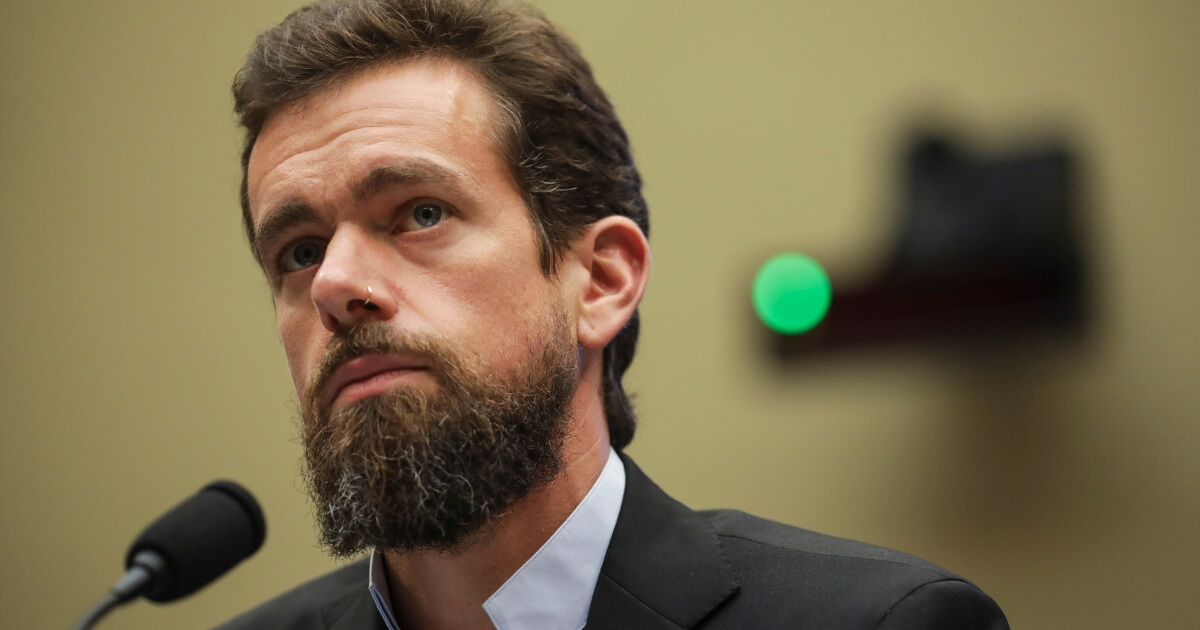 Twitter CEO Asked If He Wants USA as Global Superpower, No Straight Answer Given
In today's political culture, the number of Americans who are proud to be American seems to be rapidly dwindling.
Patriotism and freedom is apparently overrated … at least according to current social media trends and the attitudes of liberal executives like Twitter CEO Jack Dorsey.
During a public Senate Intelligence Committee hearing, both Dorsey and Sheryl Sandberg, Facebook's chief operating officer, were questioned about their commitment to national security — U.S. national security, that is.
Advertisement - story continues below
When asked if their companies would ever "privilege a hostile foreign power" over the U.S. and the U.S. military, both executives said that they would not, according to the Washington Free Beacon.
But it quickly became clear through their other answers that the U.S. isn't any more important to them than any other nation in the world — including when it comes to having some standard of human rights.
Authoritarian regimes in countries around the world present an interesting challenge for social media sites. How would Twitter and Facebook respond if asked — by the government of an authoritarian regime — to remove content that allegedly sows discord?
Florida Sen. Marco Rubio posed this question to Dorsey and Sandberg initially, followed closely by a similar question from Arkansas Sen. Tom Cotton.
Advertisement - story continues below
"Do you see a difference between cooperating with the U.S. government and the Russian government or Chinese government?" Cotton asked.
Dorsey couldn't answer Cotton's question right away, claiming that he did not know what the senator meant.
Do you think Twitter is helping everywhere they serve?
After confirming that yes, Twitter is an American company, Dorsey completely avoided giving a straight answer for Cotton's next question: "Do you prefer to see America remain the dominant global superpower?"
"I prefer that we continue to help everywhere we serve and we are pushing towards that," Dorsey responded. "We need to be consistent about our terms of service," he added, citing the need to protect the privacy of all who use Twitter.
The senator pushed back on this answer, arguing that there was a difference between how the social media platform should cooperate with the U.S. government and how they should approach business with the Russian and Chinese governments.
Advertisement - story continues below
"What I meant was a consistency of our terms of service," Dorsey continued. "There will always be exceptions, but we want to have those go through due legal process."
The CEO's unwillingness to give a straight answer to Cotton's question reveals an alarming lack of both patriotism and empathy. If America continues to be the dominant global superpower, its citizens and government will continue to fight for freedom and rights for citizens of nations around the globe.
This shouldn't be a tough question for Dorsey to answer. All other contenders for world superpower — Russia and China, to name two — are rough places that don't really get the concept of civil rights.
And they certainly don't seem to be encouraging ideas like free speech on the internet.
Advertisement - story continues below
To be unwilling to agree that America should remain the primary world superpower shows Dorsey's lack of compassion for the citizens of countries whose governments won't let them speak their own minds. Isn't the whole point of Twitter to share opinions freely?
Maybe Jack Dorsey should consider that fact the next time he opens his mouth to discuss "helping everywhere."
Conversation