Commentary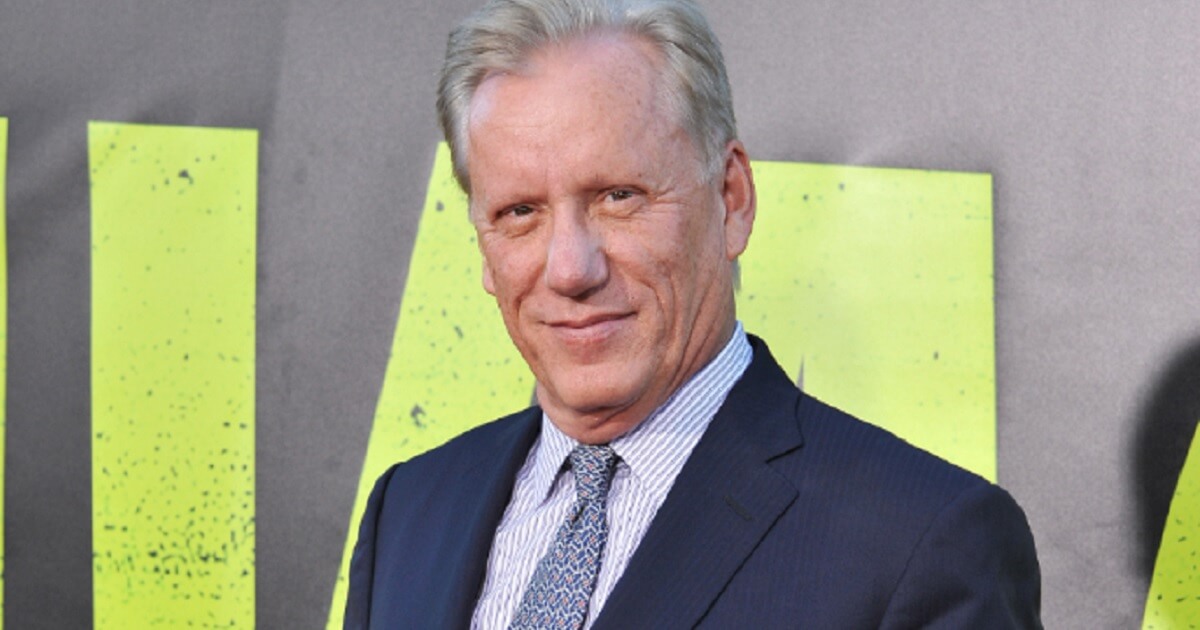 Twitter Legend James Woods Hit SJWs So Hard That Twitter Blocked Him from Platform
I love James Woods and his Twitter posts. As of Thursday, however, it appears that the Twitter powers-that-be are not so pleased with Woods. His account has been locked.
As BizPac Review reported on Saturday, the news that Woods' account had been suspended was brought to light by Woods' friend Sara Miller: "She posted a screenshot of the actor's tweet, a screenshot of the message he received from Twitter and a statement from him to Twitter CEO Jack Dorsey."
At this point, after all the unabashedly conservative tweets Woods has let loose among the internet stream, what could he have possibly done to cause Twitter to lock him out of his account?
Advertisement - story continues below
It was a meme — and one that mocked the social justice warriors of the radical left (as Woods does so often).
But given what Twitter allows by liberals, I'm shaking my head in amazement at why this would cause such an uproar. Here is what Miller posted on Friday to explain Woods' Twitter lockout. (As of Sunday morning, Woods' normally active Twitter still had not had a new post since Thursday.)
This is the tweet @RealJamesWoods was locked for.

Wouldn't it be ironic if the "Streisand Effect" kicked in and it was retweeted 10,000 times?

Retweet at your peril. @jack is watching… ?#FREEJAMESWOODS pic.twitter.com/eIZpGkOk6A

— Sara Miller (@Millerita) September 21, 2018
Yes, and here's the admonishment he received from Twitter. No explanation. Just a clear and swift, "your Twitter account has been locked."
Advertisement - story continues below
Hey everyone, for your information @RealJamesWoods has been locked by @Twitter.

"The jihad against conservatives continues." – #JamesWoods pic.twitter.com/ISgwq2mVnr

— Sara Miller (@Millerita) September 21, 2018
Wouldn't it be nice if we could all have a tangible list of those rules so we could all know what guidelines we are playing by when we tweet?
Should Twitter reinstate James Woods' account?
Zero Hedge reported Twitter directed Woods to delete the post because it contained: "text and imagery that has the potential to be misleading in a way that could impact an election."
"In other words, James Woods, who has approximately 1.72 million followers, was suspended because liberals who don't identify as women might actually take the meme seriously and not vote."
Miller also released this statement by Woods directed to Twitter CEO Jack Dorsey:
Advertisement - story continues below
Hey guys, @Twitter has locked @RealJamesWoods' account.

His statement: "You are a coward, @jack. There is no free speech for Conservatives on @Twitter."#JamesWoods pic.twitter.com/zGVOnxP0D6

— Sara Miller (@Millerita) September 21, 2018
And the puzzle continues. How can he delete the post if he can't log on to his account? Is Twitter playing games with Woods?
He's unable to login, Tweet, view timeline, etc until deleting the Tweet that has been deemed to have broken their rules.

— Sara Miller (@Millerita) September 21, 2018
If you follow Jimmy, the odds of him deleting a tweet because "Big Brother" @Jack ordered it are less than winning the lottery twice in one day AFTER getting struck by lightning. If the tone of this tweet sounds familiar, guess who's standing over my shoulder…#FreeJamesWoods

— Sara Miller (@Millerita) September 21, 2018
Advertisement - story continues below
And maybe this sums up all to correctly describe the perceived bias in Twitter's corporate stance against conservatives.
Nothing whatsoever happened to Peter Fonda after he tweeted his desire to see Barron Trump locked in a cage with pedos, whereas James Woods was locked out for sharing a satirical meme. That's bias.

There's bias and double standards every single day.

To claim there isn't is BS.

— Paul Joseph Watson (@PrisonPlanet) September 22, 2018
It would be a shame to lose Woods as a Twitter presence. I enjoy his frank bursts of conservative opinion.
I believe his 1.72 million followers might just feel the same way.
Conversation