News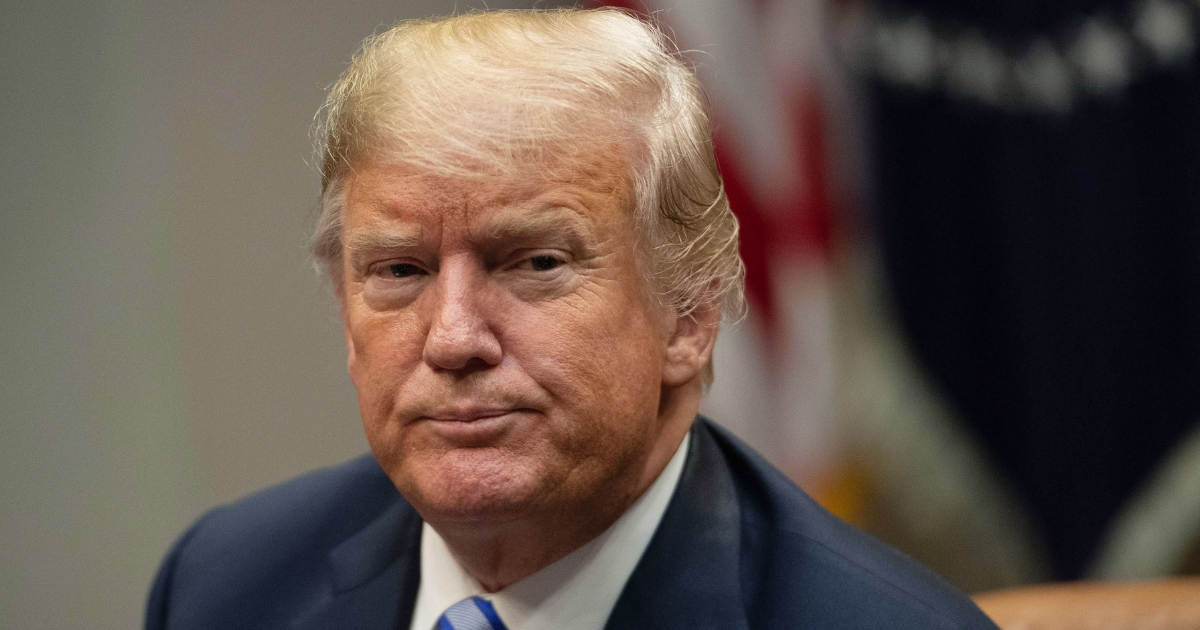 Twitter: Trump Is Not Immune To Getting Banned from Platform
Twitter stated that not even President Donald Trump is immune from being kicked off the platform should his tweets violate corporate policies.
Politico reported on Tuesday, "The social media company's rules against vitriolic tweets offer leeway for world leaders whose statements are newsworthy."
However, Twitter legal and policy chief Vijaya Gadde told the news outlet, there is no "blanket exception for the president or anyone else."
Advertisement - story continues below
Twitter CEO Jack Dorsey revealed that he receives notifications on his phone every time Trump tweets from his account, which has over 54 million followers.
Dorsey declined to answer when Politico asked if he would personally weigh in on whether to remove Trump from the platform.
"We have to balance it with the context that it's in," he said. "So my role is to ask questions and make sure we're being impartial, and we're upholding consistently our terms of service, including public interest."
Some of Trump's more controversial tweets include a January post directed at North Korean dictator Kim Jong Un.
Advertisement - story continues below
At the time, the president was accused of threatening violence in violation of Twitter policy when he tweeted the U.S. has a much bigger nuclear button in January.
North Korean Leader Kim Jong Un just stated that the "Nuclear Button is on his desk at all times." Will someone from his depleted and food starved regime please inform him that I too have a Nuclear Button, but it is a much bigger & more powerful one than his, and my Button works!

— Donald J. Trump (@realDonaldTrump) January 3, 2018
Do you think Twitter would ever remove Trump?
Trump's tweet came in the wake of Kim stating in a News Years Day speech, "The entire United States is within range of our nuclear weapons, and a nuclear button is always on my desk. This is reality, not a threat."
Twitter responded to calls to block Trump in a statement days after the war of words explaining, "Blocking a world leader from Twitter or removing their controversial Tweets, would hide important information people should be able to see and debate. It would also not silence that leader, but it would certainly hamper necessary discussion around their words and actions."
Trump also stirred controversy last month when he called former White House aide Omarosa Manigault Newman a "dog."
Advertisement - story continues below
When you give a crazed, crying lowlife a break, and give her a job at the White House, I guess it just didn't work out. Good work by General Kelly for quickly firing that dog!

— Donald J. Trump (@realDonaldTrump) August 14, 2018
Dorsey has denied a recent Wall Street Journal report that he overruled his staff and allowed Alex Jones, who has been accused of pedaling in conspiracy theories, to remain on the site.
"I ask questions. I don't think I've ever overruled anything," he said.
In testimony before Congress on Wednesday, Dorsey stated his company has been aggressively removing users who violate Twitter's corporate rules.
Advertisement - story continues below
"We're now removing over 200 percent more accounts for violating our policies," he said.
"We're identifying and challenging 8 to 10 million suspicious accounts every week and we're thwarting over half million accounts from logging into Twitter every single day," says Twitter CEO Jack Dorsey in his opening statement to Congress. pic.twitter.com/yWUbxOTU38

— CNBC (@CNBC) September 5, 2018
Dorsey added, "We're identifying and challenging 8 to 10 million suspicious accounts every week and we're thwarting over half million accounts from logging into Twitter every single day."
Conversation