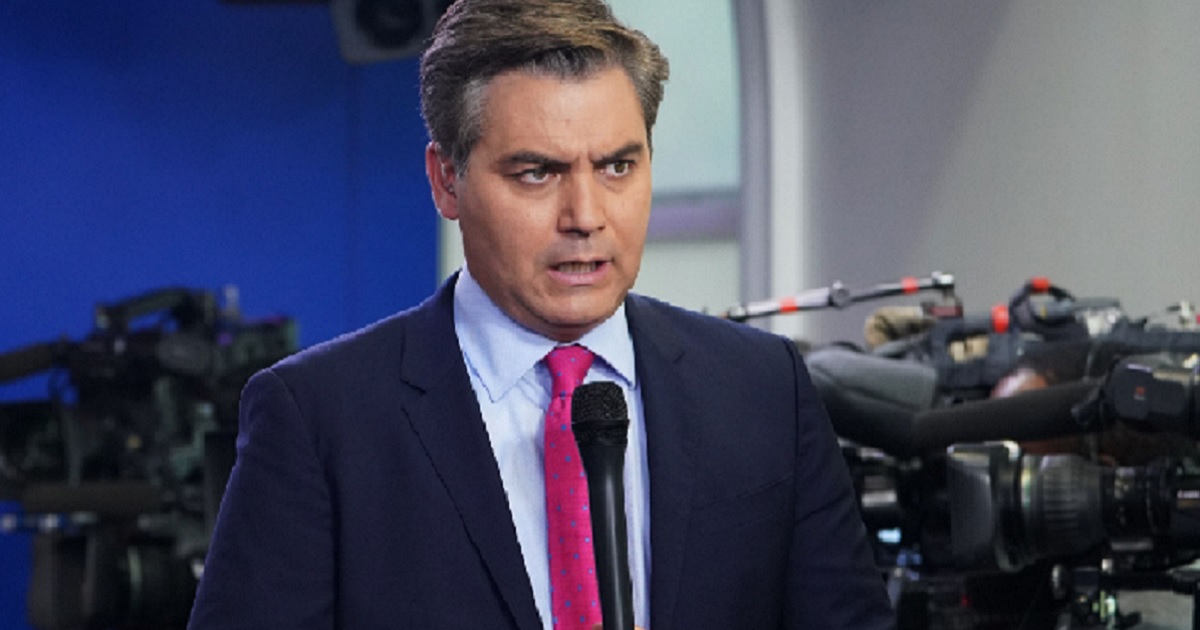 Western Journal Publisher Tells Conservatives How Academia Destroyed Mainstream Media
In a conference call for conservative leaders on Tuesday, Floyd Brown — publisher of The Western Journal — laid out how the mainstream media became so slanted and why alternative media has been a godsend for the right.
Brown was a guest speaker during this week's National Awakening Coalition conference call, which is hosted by conservative activist and Urban Family Talk radio host Bishop E.W. Jackson.
Jackson is the founder and president of STAND: Staying True to America's National Destiny. According to his radio program's website, the bishop "is on a mission to awaken the body of Christ and all Americans to the fundamental threat to the spiritual and moral foundations of our Constitutional Republic."
Advertisement - story continues below
Recent guests to the national conference call have included former Rep. Allen West, Rep. Dave Brat, Family Research Council senior fellow and former Ohio Secretary of State Kenneth Blackwell, author and Oklahoma Wesleyan University President Everett Piper, and best-selling Christian author and historian William Federer.
Jackson introduced Brown on Tuesday's call to discuss the subject of media bias by saying, "You know we no longer have a media that is committed to fairness and reporting of facts and information. We now have a media that is nothing short of the propaganda arm for the left. It's hurting us, and it's hurting our country badly."
He endorsed The Western Journal, telling the call's participants, "It is a tremendous source of information. I do a talk show host on American Family Radio and Urban Family Talk, and it's one of the places I go to find out what's going on."
Brown, 57, began his remarks to the group by pointing out how different the media landscape is from when he started in conservative politics in the late 1970s and early 1980s, first by working on Ronald Reagan's presidential campaigns.
Advertisement - story continues below
At that time, there were four television networks, usually a newspaper per city, and a couple of radio stations that covered news, he recounted.
The media tended to pretend conservatives did not exist. If conservatives were covered, he said, it was done with a heavy bias.
Do you appreciate how conservative online media has provided an alternative to the mainstream media?
The dynamic has not gotten better in the time since, Brown argued. But alternative online media created "exciting" new opportunities for conservatives to get their views to the public, he said.
"The profession of journalism has been essentially destroyed," Brown said. "Where it happened is in academia. The first part of journalism that was captured by the left were the schools of journalism at various colleges and universities."
Instead of focusing on the basics of who, what, when, where, why, and how, Brown said, journalism professors tend to focus on the "how" part, at the expense of balanced reporting.
Advertisement - story continues below
"You have reporters looking for news that fits their worldview, and not just reporting the news that's right there in front of you," Brown said. "Stories that don't fit the narrative are quickly killed. Stories that fit the narrative are blasted out everywhere and are repeated and repeated."
Brown, who was the founding chairman of the conservative advocacy group Citizens United, explained how social media hitting the scene in the 2000s changed the dynamic for conservatives.
The barriers to entry in covering the news came "crashing down," and Brown was one who seized the opportunity with his site WesternJournalism.com in 2008. It was later changed to WesternJournal.com.
"I like to say, 'I hated the media so much, I became the media,'" he quipped on Tuesday's call.
Advertisement - story continues below
The Western Journal consistently ranks in the top 20 publishers on Facebook. In October, it placed ahead of mainstream media outlets like ABC and CBS News, according to Newswhip.
Prior to Facebook's algorithm change in February of this year, which favored mainstream media outlets, The Western Journal ranked in the top five among Facebook publishers the previous month and CNN was No. 16. Since the algorithm change, CNN shot to the top of the list, placing No. 1 in October.
The Western Journal — which includes the opinion site the Conservative Tribune, garners over 45 million page views per month.
Brown praised the work being done by other conservative sites beyond The Western Journal — such as Breitbart News, The Daily Caller, and The Washington Free Beacon — to provide an alternative to the mainstream media.
Advertisement - story continues below
"Frankly, I believe if we didn't have alternative media, Donald Trump would have never been elected," Brown said.
"The mainstream media is so poisoned against the president, and against Christians and conservatives, that the coverage is beyond abysmal. Because of alternative media, we able to go around these folks and meet people directly."
Brown noted that even with the restrictions placed on conservative sites by Facebook and other Silicon Valley social media companies, these outlets are still succeeding in getting their point of view out and finding ways to bypass the gatekeepers.
"My message to everybody is very simple," he said. "I encourage you to engage with conservative media."
Conversation