News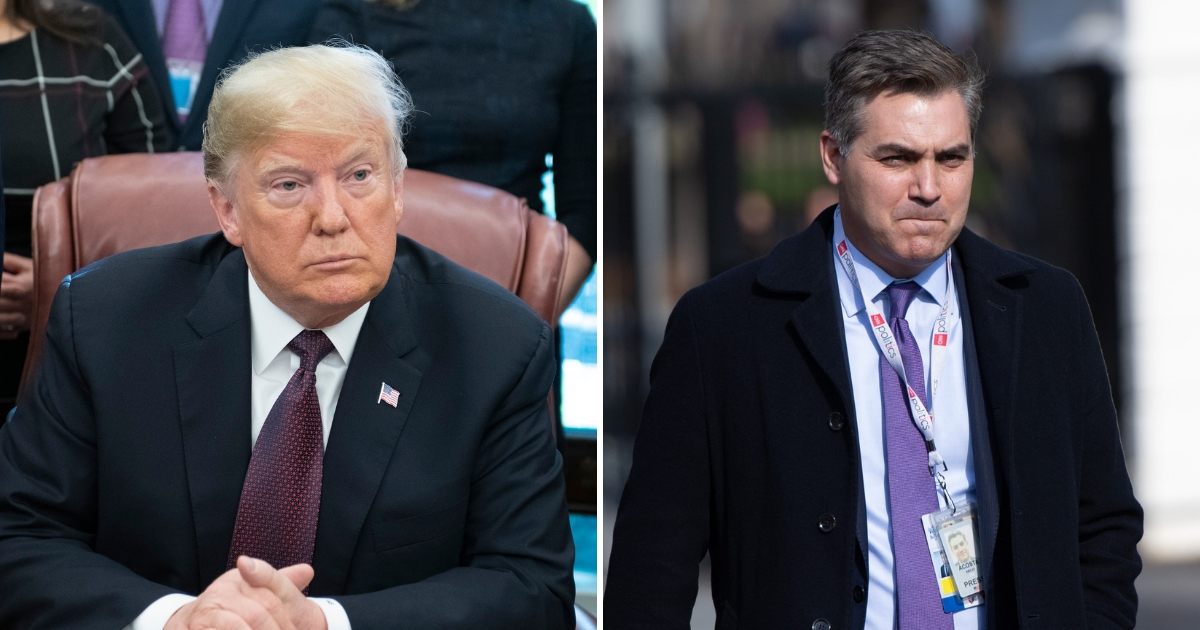 White House Restores Acosta's Press Pass, Lays Out Specific Rules He Must Obey
The White House announced on Monday it was restoring CNN correspondent Jim Acosta's press pass, prompting his network to drop its lawsuit against the Trump administration.
On Friday a federal judge issued a temporary restraining order, requiring the White House to reinstate Acosta's hard pass.
U.S. District Judge Timothy Kelly ruled that CNN's case would likely be successful regarding the White House violating Acosta's Fifth Amendment right to due process under the law, so he issued the temporary order, which would be in effect for 14 days.
Advertisement - story continues below
That same day, in an attempt to address the due process issue, White House attorneys wrote Acosta a "notice letter" officially communicating to him a "preliminary decision" had been made to revoke his pass, due to his conduct at a Nov. 7 news conference.
During the event, he asked multiple questions, even after being told by President Donald Trump he had asked enough, and then refused to surrender the microphone to a White House aide.
The White House notice letter to Acosta afforded him the opportunity to contest the decision, which his attorney did.
CNN also filed a motion in federal court in Washington, D.C., Monday, seeking to turn its temporary restraining order into a preliminary injunction, which would bar the White House from revoking Acosta's press pass, while the underlying case moves forward.
Advertisement - story continues below
In a letter to Acosta on Monday, White House deputy chief of staff for communications Bill Shine and White House press secretary Sarah Sanders acknowledged receiving his response to the notice letter.
Do you think the White House should have restored Acosta's press pass? 
It also explained new rules are now in place requiring reporters to ask just one question of the president or White House official when called upon, unless permission is granted to ask follow-ups.
The letter also informed Acosta that failing to yield the floor to other reporters, which includes surrendering the microphone, may result in suspension or revocation of his White House pass altogether.
The letter continued, "Having received a formal reply from your counsel to our letter of November 16, we have made a final determination in this process: your hard pass is restored."
"Should you refuse to follow these rules in the future, we will take action …"
Advertisement - story continues below
"Happy Thanksgiving," the letter concluded.
Following the White House decision to fully restore Acosta's pass, CNN said in a statement, "(O)ur lawsuit is no longer necessary. We look forward to continuing to cover the White House."
Trump responded to last week's court order temporarily restoring Acosta's credentials during a "Fox News Sunday" interview, saying, "It's not a big deal."
The president noted formal rules were being put in place in response to the court's ruling.
Advertisement - story continues below
He told host Chris Wallace, "If (Acosta) misbehaves, we'll throw him out or we'll stop the news conference."
Conversation