Commentary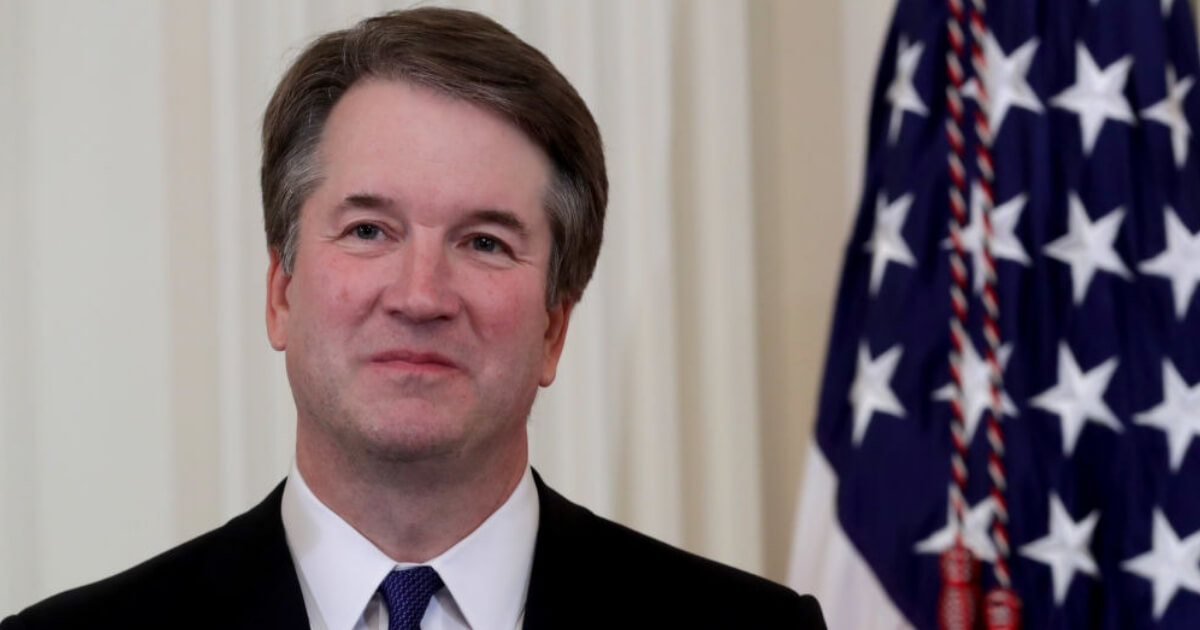 These Women Believe Kavanaugh and They're Going to War To Stop Ford
The confirmation of Judge Brett Kavanaugh to the Supreme Court has become a series of embarrassing events fueled by unsubstantiated accusations against the nominee of sexual misconduct.
It's dominating the news cycles and it's just about the only thing people are talking about, especially on Twitter.
Do you think Christine Blasey Ford is lying about being attacked by Judge Kavanaugh?
Advertisement - story continues below
But perhaps to the surprise of liberals, there is a surge of support for Kavanaugh — and many of those supporting him are women. Liberals looking for camaraderie to bash the Supreme Court nominee, be careful where you tread.
Twitter is full of women who are supporting Kavanaugh and they aren't afraid to go to war over their support for him.
https://twitter.com/TheOfficialABCD/status/1042883565753692165
Valerie Jarrett emerged from her post-administration position to support Ford. Bad idea.
Advertisement - story continues below
https://twitter.com/2Cranky4U/status/1042679440080338944
I agree, Ford is not a victim… of Kavanaugh. She may be a victim of liberal senators who are using her to foment lies about the Supreme Court nominee, however.
Because she is not a victim. #MeToo movement is important and should not be used for political purposes- sadly, I think Ford is lying.

— Reformed Democrat (@Deplorable_JJ) September 23, 2018
Hey Jennifer Rubin, women are only rolling their eyes in disgust at how far the left has defended into desperation. The attacks on Kavanaugh aren't going to hold up. There is no proof.
I think Ford is lying like a rug….. This American woman will vote down all democrats.

— Freedom First (@first_america) September 22, 2018
This next tweet sums it up. The left lies.
Advertisement - story continues below
Sometimes women lie. They do it for money, fame, politics. I think Stormy lied. I think the women who framed Judge Moore lied for the Left. I think Ford is lying too… and this story will go downhill day by day like the others have.

— BringBackCovfefe (@LichenCraig) September 21, 2018
https://twitter.com/deb4317/status/1042886691449708544
People are seeing through this charade. Clearly.
This #MeToo movement has severely damaged the credibility of any woman coming forward. When you cry wolf, you lose credibility. I think Ford is lying. The timing is too suspect and the details are too sketchy. They are just trying to smear Kavanaugh.

— DandM 🇺🇸🇺🇸🇺🇸 (@AR00Patriots) September 21, 2018
Advertisement - story continues below
If you wanna talk about standing on the side of the accused, I think Ford is lying based on her own inconsistencies. I think the new woman is also lying based on her comments that she was fuzzy about whether it was him until she waited 6 days and talked to a lawyer.

— Ranting Monkey (@Ranting_Monkey) September 25, 2018
And perhaps this is the biggest travesty of all. The damage the left has done to women who have been assaulted and who are truly trying to seek justice is despicable.
Any chance there is proof of the FB post? I think Ford is lying and it is doing real survivors a major disservice.

— 4_10_20 (@ATSVasaCroe) September 21, 2018
Should women who falsely charge receive retribution?
Advertisement - story continues below
I think Ford is lying…If she is caught lying it should be prison time served…

— Corra Jeanette (@Corraandrews) September 24, 2018
Every defendant deserves to look his accuser in the eye. Why won't Ford?
An investigation of the alleged victim? Maybe. I think Ford is lying and part of a game created by @SenFeinstein and Chuckie. So investigate Ford to help with the slander suit and see which @SenateDems should be expelled from congress. https://t.co/jeVLAZ6Mfw

— Informed Interest (@InformedIntere1) September 22, 2018
Looks like the left's attempt to draw in real victims of sexual assault and gain their sympathies didn't work out so well for them.
Advertisement - story continues below
https://twitter.com/ccchrissyy/status/1042688747421224960
https://twitter.com/Jason48409396/status/1043144747878109185
Why would a woman make accusations, publicly, and not be prepared to back them up? Yes, Dianne Feinstein released the letter without her permission, but why did Ford feel compelled to write it and send it in the first place if she wasn't prepared to support it with evidence?
https://twitter.com/BobShank999/status/1044571403025100800
Advertisement - story continues below
I think Ford is lying because she's presented no rvidence and sll the named witnesses deny her accusation. And because she is evading actually testifying and hasn't filed charges, avoiding any legal peril for lying. What does Judge have to do with this? He's denied in writing.

— Matthew Carberry (@CarberryMatthew) September 25, 2018
Read for your self. Americans aren't buying the stuff the left is selling about Judge Brett Kavanaugh. Will someone please tell them to wrap this thing up quickly so we can get on with the business of draining the swamp?
Conversation
Notice: Due to threatened de-monetization, we have temporarily removed commenting while we build a long-term commenting solution that allows you to voice your opinion freely and allows us to continue to publish the news fearlessly and cover topics that you care about. If you would like to personally partner with The Western Journal to help us continue publishing while under relentless assault by Big Tech, please visit our
subscription page
here. We encourage you to share this article and discuss with your friends.