News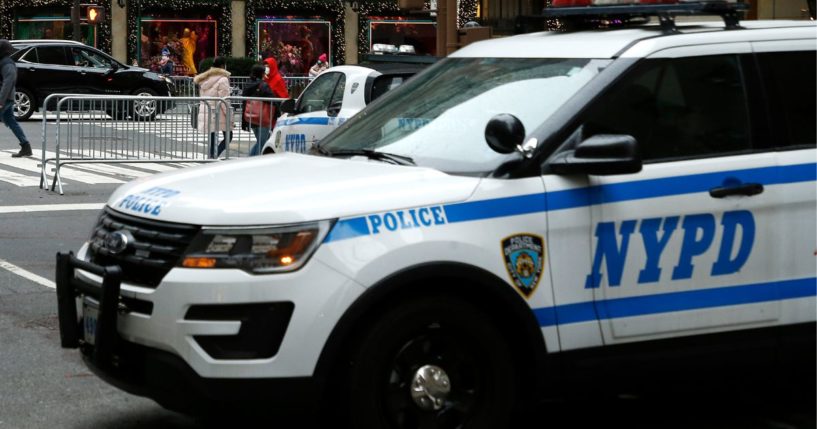 Update: Attempted Murder Charges Dropped After Video Emerges Clearing Worker's Name
UPDATE, April 3, 2023: The Associated Press reported, "Police initially arrested the worker on charges of attempted murder, assault and gun possession over the Saturday incident, but Bragg's office dropped the charges the following day. The man's lawyer said a video of the altercation clearing his client of wrongdoing was sent to the DA's office."
The headline on this article has been updated from the original, "Worker Hit with Attempted Murder Charge After Turning the Tables on Alleged Armed Thief," to reflect the updated report.
Original Article Below:
Manhattan District Attorney Alvin Bragg is being reviled in a published report after attempted murder charges were filed against a parking garage worker who was shot twice early Saturday before shooting at his attacker.
Moussa Diarra is charged with attempted murder, assault and criminal possession of a weapon charges, according to the New York Post, which cited police and sources it did not name.
Advertisement - story continues below
The Post reported that police officers trashed Bragg over the incident.
"People like Alvin Bragg have made this city unsafe, and this worker is a victim defending himself," the Post quoted one NYPD officer it did not name as saying.
Free Moussa Diarra

Charged with attempted murder in NYC for trying to stop an armed robberhttps://t.co/dYantprtq9

— End Wokeness (@EndWokeness) April 2, 2023
Advertisement - story continues below
Another officer mocked Bragg's policy of letting low-level criminals back on the street, according to Law Officer.
"The ironic thing is if he would have just robbed the garage and got caught, Bragg would have let him go, but now he wants to charge both of them," the unnamed officer said.
Do you think he acted in self-defense?
Family friend Mariame Diarra, no relation to the attendant who defended himself, said she could not understand the charges.
"That's self-defense. The guy tried to rob his business. Why DA want to charge him with attempted murder?" she said, the Post reported.
"He's there for security. That's literally his job, to defend his business. … He takes his job seriously. … Attempted murder charge has no place there. [The robber] came to find him at his job with his gun, [Diarra] has to defend himself," she said.
Advertisement - story continues below
The purpose of Alvin Bragg charging a victim like Moussa Diarra is to send a message that New Yorkers shouldn't fight back. That we should sit tight & accept crime. If someone breaks into a car & steals you should do nothing & let the criminals run wild. That's what they want. https://t.co/A4gqDqoEM1

— Izengabe (@Izengabe_) April 2, 2023
The incident took place at about 5:30 a.m. on Saturday when Diarra saw a man looking into the windows of cars parked at the garage on West 31st Street, according to the Post.
Diarra brought the man outside and asked what was in the bag he was carrying. He found out when the man pulled a gun on him.
Advertisement - story continues below
Diarra tried to get the gun, which then went off hitting him in the stomach and ear.
The attendant then wrestled the gun away and fired upon his attacker, hitting him in the chest.
Police identified the man who shot Diarra as Charles Rhodie, who was charged with attempted murder, assault, criminal possession of a weapon and burglary.
NYC is lost..I hope Moussa Diarra gets released. What did they want him to do get killed?

— Mia 🪂 (@Mia53139582) April 2, 2023
Advertisement - story continues below
Moussa and Rhodie, both of Manhattan, were reported in stable condition in Bellevue Hospital.
Keith Greene, an Amtrak employee who visited the garage long after the shooting, was dismayed at what took place.
"It's very alarming that it happened right here. This doesn't really happen out here," Greene said.
Advertisement - story continues below
"There is a lot more crime than there used to be out here. It is alarming, considering where we're at."
Conversation