Commentary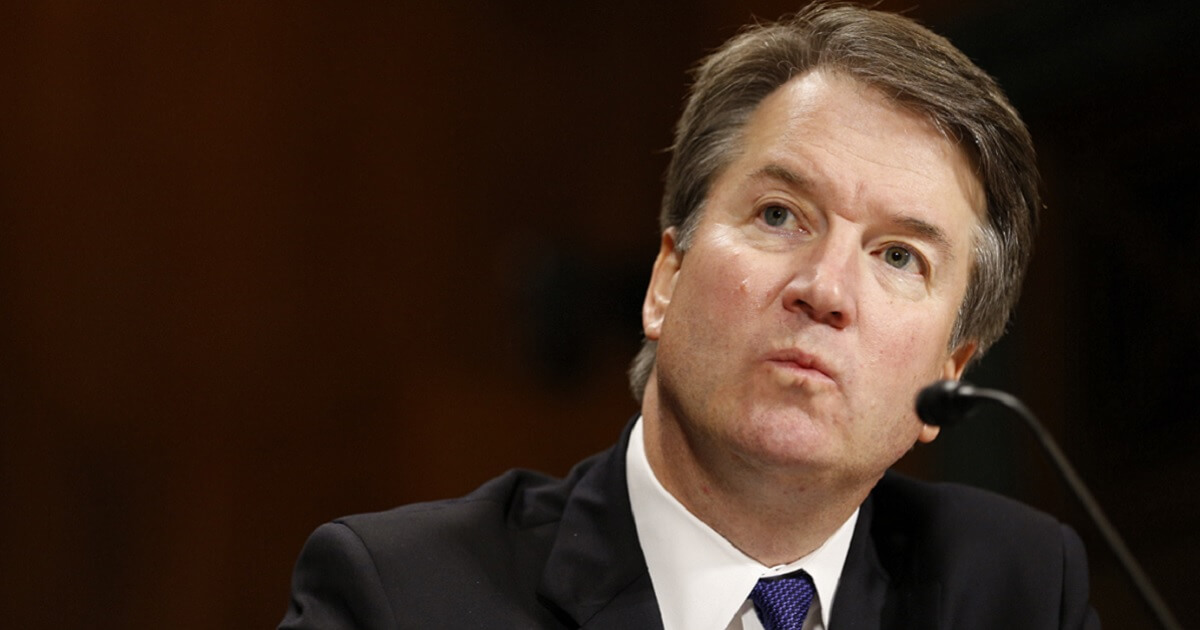 Anti-Trump Latino Blasts Dems over Kavanaugh Hearing, Immediately Switches Party
As I have been following the circus surrounding the confirmation process of Judge Brett Kavanaugh to the Supreme Court, I have often wondered if there were any liberals who saw through the hijinks coming from Democrats sitting on the Senate Judiciary Committee.
Well, the answer to my question is, yes. And at least one Latino man, writing under the pen name "Tomas Mendoza," become so enraged at the bad behavior coming from Senate Democrats it has inspired him to leave the party and pledge his support to Republicans in 2018 and 2020.
In The Federalist on Friday, Mendoza wrote that he voted for Barack Obama in 2008 and 2012, and that he "did not consider, even for a moment," voting for Donald Trump in 2016.
Advertisement - story continues below
Things are different now.
"After watching how Senate Democrats and the media handled the nomination of Brett Kavanaugh, however, I will be voting Republican in 2018 and for Trump in 2020," Mendoza wrote.
The pursuit of power at any price is a chilling and frightening practice for a political party. Mendoza, who wrote that he came to the United States from an unidentified Latin American country that had undergone a military coup, has seen this look in the eyes of men before. He didn't like it then and he doesn't like it now as he sees it in eyes of the current Senate Democrats.
"We saw the devastation that comes to a society when men of power believe their political objectives so justified that they are willing to pursue them by any means necessary," he wrote. "In the eyes of those men of power, we could see the deadening of souls that occurs when a man's perceived benevolence blinds him to his own tyranny."
Advertisement - story continues below
"During the Kavanaugh hearings, I saw that same look in the eyes of Senate Democrats. The hearings made clear that the Democrats on the committee were not interested in pursuing the truth or respecting Christine Blasey Ford's desire for anonymity. Instead, they simply sought to delay the vote in the hopes of winning the next election."
That's just about the way I see it. All the stalling is just another excuse to delay in hopes that some more distraction can be fabricated to create even more delay.
Do you think more people will leave the Democratic Party because of the actions of the Kavanaugh hearings?
But Mendoza — who wrote under an assumed name because he fears retaliation on the job, according to The Federalist — is concerned with even deeper issues. Character over tyrannical motives is his focus. He's questioning the motives of Senate Democrats and their obvious thirst for power over principle, specifically that of Sen. Dianne Feinstein and the other Democrats on the Senate Judiciary Committee.
"But there is a greater question at hand, a question beyond the truthfulness of Ford or Kavanaugh's testimony. This question will have lasting effects long beyond the tenure of Supreme Court Justice Anthony Kennedy's replacement. That question is whether the politics of power, the politics by any means demonstrated by Sen. Dianne Feinstein and Senate Judiciary Committee Democrats, will be rewarded.
"A mentor once told me, when discussing how to respond to inappropriate sexual conduct in the workplace, 'You promote what you permit.' If Democrats are allowed to delay this nomination and the elections in 2018 and 2020 benefit them, both Republicans and Democrats for a generation will have learned that the American people prefer to be ruled by tyrants that punish their enemies instead of representatives in a republic who adhere to the rule of law," he concluded.
Advertisement - story continues below
Mendoza is onto something here. I have also often wondered just how long many would stay on what I consider to be the sinking ship of the Democrat party. Their sharp turn to the left into progressivism, socialism, communism isn't going to resonate with a lot of Americans, no matter how far back their left-leaning roots go.
In fact there has been much in the news about liberals seeing the light. The #WalkAway campaign, from the Democratic Party, has grown from a single man, Brandan Straka, using social media to declare his departure from his longtime held Democratic roots, to becoming a movement that is organizing a march on the nation's capital coming in October.
The Daily Wire reported: "Straka has now organized the first #WalkAway march on Washington, D.C., which will take place October 26-28. Speakers for the event include Dinesh D'Souza, Stacey Dash, Joy Villa, Mason Weaver, Buzz Patterson, and others. Dave Rubin, Herman Cain, Tomi Lahren, and Antonio Sabato Jr. cannot attend in person, but have provided videotaped remarks."
"Over the last four months, thousands of former progressives have joined the #WalkAway campaign, sharing their own stories on social media," reported The Daily Wire.
Advertisement - story continues below
And we are seeing more reports like this from around the country. Democrats are leaving their previous loyalties to become independent or even join the Republican party.
Columnist Saritha Prabhu wrote this in The Tennessean in July.
"I've been a loyal Democrat for about 15 years.  As someone who became a citizen in 2006, I became a Democrat during the George W. Bush years, because I liked the party's anti-war, pro-minority, pro-environment, pro-little guy positions.
"But the 2016 election was an eye-opener for me.  To use the current political jargon, I became 'woke,' in some very different ways, and I got 'red-pilled.'"
Advertisement - story continues below
Prabhu sees herself as an independent, but sees a lot of common sense in the election of Donald Trump as president. It's the rejection of the status quo by minorities and millions of other Americans that helped her see neither party was working in the right direction to eliminate the establishment power structure.
So Mendoza is not alone. There is an underlying current of Americans from both sides of political ideologies who still want to maintain the basic foundational principles that made this country great.
If this trend continues — and if those voters are serious enough to turn out in strength at the polls — there are going to be a lot of shocked Democrats in November.
Conversation