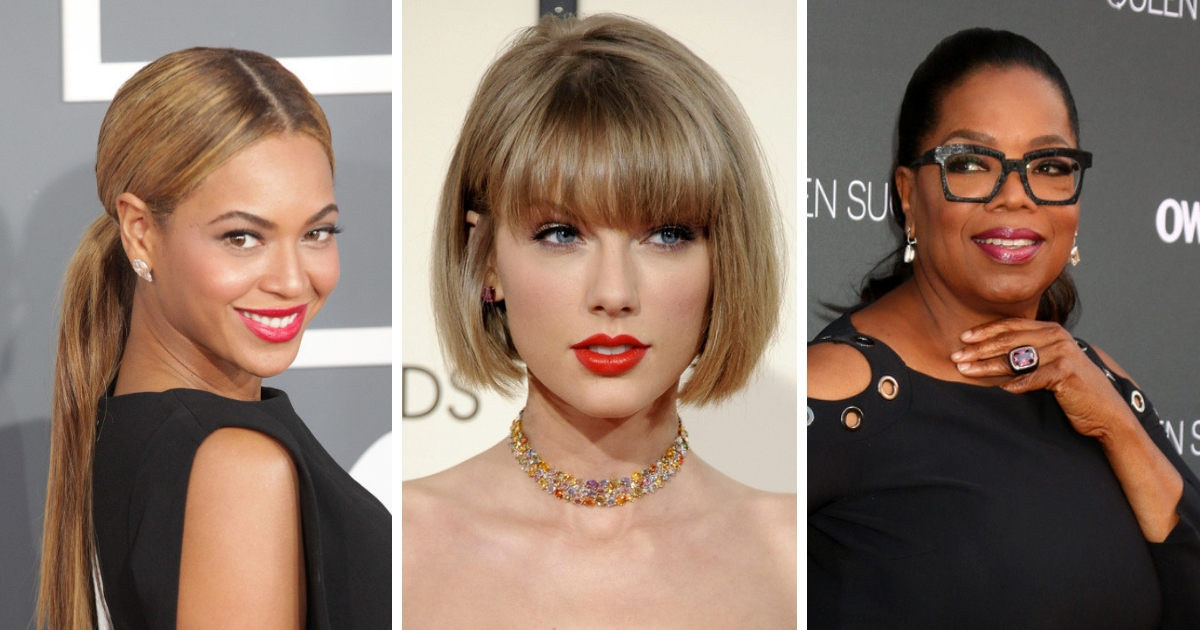 Big-Name Celebrities Suffer Humiliating Election Night
The power of celebrity dimmed on election night for many liberal Democrats who had big-name backing but lost at the polls.
Democrat Phil Bredesen lost his race for the Senate in Tennessee to Republican Congresswoman Marsha Blackburn despite pop star Taylor Swift's social media condemnation of Blackburn.
In Georgia, Democrat Stacy Abrams had the support of Oprah Winfrey, Diddy, Lil Yachty and John Legend. However, Republican Brian Kemp, as of late Tuesday, had more support among the voters.
Advertisement - story continues below
Democrat Beto O'Rourke had LeBron James, Beyonce and Travis Scott supporting him in his megabucks Senate campaign to unseat Texas Republican Ted Cruz, but came up short.
Other Democrats who found that famous friends do not translate into victory included Andrew Gillum, who lost his race for Florida governor to Ron DeSantis, despite the backing of Rihanna and DJ Khaled; and Ben Jealous, who failed to defeat Republican Larry Hogan in the race to be governor of Maryland despite the support of comedian Dave Chappelle.
What I learned this election:

No one cares what @taylorswift13 thinks.
No one cares what @Oprah thinks.
No one cares what @Diddy thinks.
No one cares what @rihanna thinks.

But celebs will still keep telling us who to vote for because there is no known cure for narcissism.

— Candace Owens (@RealCandaceO) November 7, 2018
Advertisement - story continues below
Although Swift's October support of Bredesen resulted in large numbers of voter registrations, it also led some fans to wish entertainers would do what they do best and leave politics alone.
"I am a diehard Republican with conservative views. Most country people are conservative. I think you're entitled to your opinion but just because you're a celebrity you don't need to force your views on me," said Pennsylvania resident Michelle Marks, who was interviewed by The Guardian at Nashville's Country Music Hall of Fame.
Should celebrities leave politics alone?
The failure of celebrity endorsements to ensure victory is nothing new.
After the 2016 election, Paul Waldman of The Washington Post tried to dissect how celebrity endorsements could help or hurt a candidate.
He wrote that the issue of voter backlash is "particularly acute with liberal celebrities, because their involvement in the campaign reinforces precisely the argument Republicans are trying to make, which is that Democrats are the party of the 'elite,'" he wrote.
Advertisement - story continues below
Other studies showed that celebrities don't inform voter choices.
"In terms of voting behavior, family and significant others are more influential than celebrities in engaging support for a political candidate," Natalie Wood, a marketing expert at Saint Joseph's University in Philadelphia, told Reuters.
She said parties like the endorsements because they give the party added attention.
"Political parties welcome celebrity endorsements because they draw attention and financial support to their campaign," Wood said.
Advertisement - story continues below
"Celebrities willingly participate, either because they believe they can make a difference or, in some way, increase their own level of marketability."
Wood said the best role for celebrities might be to push voting, and not a specific candidate.
"It may be that celebrities are more successful motivating people to vote in general as opposed to tendering a vote for a specific candidate," she said.
Conversation