News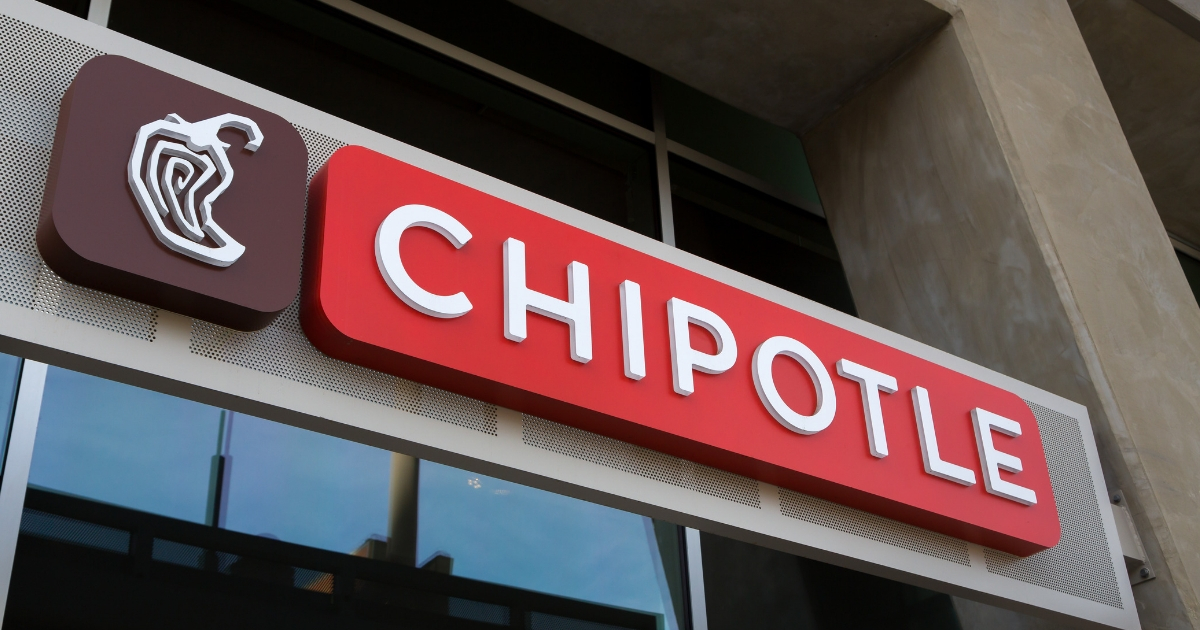 Chipotle Fired Manager After Admitted 'Dine-And-Dash' Culprit Called Her Racist for Asking Him To Pay
Warning: The tweets in this article contain strong language. Reader discretion is advised.
Chipotle fired a manger for refusing to serve a black man she suspected had previously stolen food, despite the company knowing that he admitted on Twitter to repeatedly dining-and-dashing.
A company spokeswoman said it had "no choice" but to take the word of the 21-year-old, who was convicted of theft in January and previously pleaded guilty to another theft charge, despite having no evidence that the manager wrongly accused him.
Advertisement - story continues below
St. Paul, Minnesota, resident Masud Ali posted a video on Twitter of Chipotle employees refusing to serve him and a group of black men after asking for proof that they would pay, saying that Ali had left without paying previously.
"Can a group of young well established African American get a bite to eat after a long workout session. @ChipotleTweets ??" Ali wrote in the tweet, which had received more than 70,600 retweets and nearly 31,500 likes at the time of publication.
Can a group of young well established African American get a bite to eat after a long workout session. @ChipotleTweets ?? pic.twitter.com/Sj8RaeINj6

— Masud Ali ? (@Masudaliii) November 16, 2018
Advertisement - story continues below
The manager was fired after she was unable to say with "100 percent certainty" that Ali was the same person who stole food earlier in the week and after Ali denied being at the restaurant on the day in question, according to Chipotle.
The Minneapolis Star Tribune, among others, wrote up the story, and Good Morning America also reached out to Ali.
Do you think this manager was wrongfully terminated?
But Ali has openly bragged about dining and dashing, according to his Twitter feed.
"Not a dine and dash we're just borrowing the food for a couple hours," Ali said in one of many messages on the topic of making off with free food.
In a since-deleted post, he said "aye man I think chipotle catchin up to us fam. should we change locations and yoooo what should we do."
Advertisement - story continues below
In the video, Ali and a group of his friends filmed Chipotle workers with cell phones as they tried to place their order. A Chipotle worker said they have previously declined to pay, and asks for proof that they'll pay, saying "We're not gonna make food unless you guys actually have money."
"We never have money? My nigga, you know me, I be here every day," one man in the group said to the workers. They curse, saying "Ya'll basically stereotyping us."
Advertisement - story continues below
Chipotle said in a statement quoted by the Star Tribune: "Regarding what happened at the St. Paul restaurant, the manager thought these gentlemen were the same customers from Tuesday night who weren't able to pay for their meal. Regardless, this is not how we treat our customers and as a result, the manager has been terminated and the restaurant (staff) has been retrained to ensure something like this doesn't happen again."
But Chipotle spokeswoman Laurie Schalow told The Daily Caller News Foundation: "We did discover (Ali's) previous twitter posts from a few years back as part of our investigation. We spoke with him and directly asked him if he had been in that restaurant on Tuesday night and he said he had not been there in weeks."
"We had no choice but to take his word for it," she continued. "The manager said she thought it was the same guys, but she said she couldn't say with 100 percent certainty. It's a very unfortunate situation."
Schalow said camera footage also came down to the same standard of proof.
Advertisement - story continues below
"We reviewed our camera footage from both nights, but we were not able to identify him with 100 percent certainty," she said.
Schalow also said the company did not compensate Ali due to the incident and that its "thorough investigation" did not look at his history of theft.
Ali later told the Star Tribune "the way (the manager) said it was racist. She asked for proof of income as if I'm getting a loan."
Advertisement - story continues below
He also said he didn't appreciate being called a thief.
But Ali was sentenced to two years of probation in January for theft over $1,000, according to Minnesota court records. All but two days of a one-year jail term was suspended.
He also pleaded guilty to theft in November 2015 and received a year of probation, court records show.
Advertisement - story continues below
Meanwhile, many people posted screenshots of Ali's previous behavior in replies to his tweets. Yet newspapers across the country published stories without these facts.
The Miami Herald, for example, ran a story headlined "Chipotle manager fired after employees refuse to serve five black men."
The story has since been updated to include Ali's background and the reporter, Monique Madan, told TheDCNF they were not aware of the tweets and would have included them in the story.
When Good Morning America producer Lauren Dozier asked Ali for rights to run the video on television, she received more than 200 replies from people, many saying things like "Don't do it," "Do your research," or screenshots of Ali's past tweets bragging of schemes to "eat for free."
Advertisement - story continues below
She responded to Ali "Thanks," but did not appear to respond to any of these warnings.
Just a few months ago, another Chipotle manager was awarded $8 million by a jury for wrongful termination.
Ali did not return a request for comment.
Advertisement - story continues below
A version of this article appeared on The Daily Caller News Foundation website.
Conversation