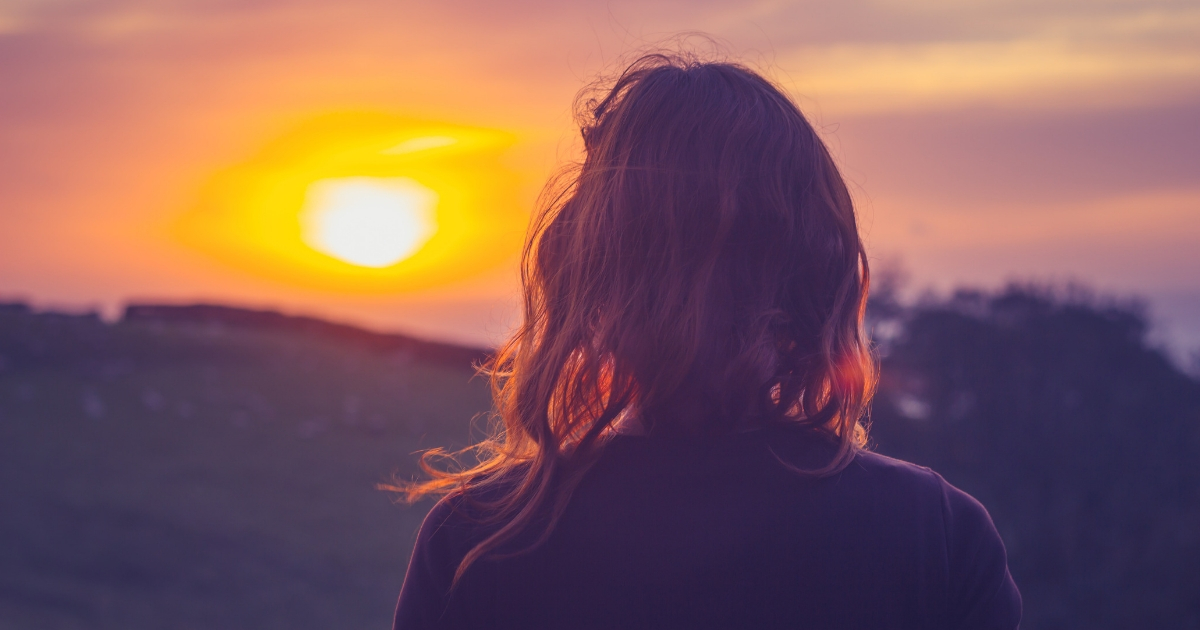 Have You Ever Wondered If God Really Does Loves You? You Don't Have To Wonder
God's love is not his sparing us suffering and death. His love is mainly his showing us and giving us himself in his glory. God loves us mainly by giving us himself and all that he is for us in Jesus. Jesus loves us mainly by giving us himself and all that God is for us in him.
That's mainly the way he loves us. He loves us other ways, but mainly everything is moving toward that. You are loved by Jesus when Jesus gives you Jesus and all that God is for you in Jesus.
So please, do not measure God's love for you by how much health, wealth and comfort he brings into your life. If that were the measure of God's love, then he hated the apostle Paul.
Advertisement - story continues below
Measure God's love for you by how much of himself he shows you. Measure the love of God for you by how much of himself he gives you to know and enjoy through it all — and then into everlasting glory in due time. You've tasted it, haven't you? You know what I mean.
Let's just confirm this because this is huge. I hope you can feel how huge this is. This is huge, so I want you to get this really deep down so you feel loved in the way God means for you to feel love. So let's confirm it with two passages in John.
Surely someone will say to me rightly, "Well, when I think about the love of God for me, I think about John 3:16, 'For God so loved the world, that he gave his only Son, that whoever believes in him should not perish but have eternal life.'" And to that I say, "Yes, yes, yes. Me too. All my life long, me too."
Now let me ask you this: What's eternal life? What's this gift that cost him his Son's life? Let Jesus define it. Do you know where he defines it in John's Gospel? There's a crystal clear definition in John 17:3: "This is eternal life, that they know you, the only true God, and Jesus Christ whom you have sent." Period.
Advertisement - story continues below
That's eternal life: to know him, to know him forever, to know him with increasing knowledge, and increasing admiration, and increasing wonder, and increasing joy. That's eternal life.
Eternal life is not eternal golf or anything else. No, it's eternal him — more and more and more, like a great Alpine range. And you crawl up over the first range after 10,000 years, and there's another one to climb. And you crawl up over that range of glory after 10,000 years, and there's another one to climb. And you're never, ever bored. It's all him.
Eternal life is God revealed in his glory, satisfying this cavernous longing that's in your heart that you're trying to fill up with television or internet or whatever. It's God. You are amazing creatures — the only ones on the planet made to do this: know him.
In John 14:21, Jesus says, "Whoever has my commandments and keeps them, he it is who loves me. And he who loves me will be loved by my Father, and I will love him and manifest myself to him."
I love that phrase: "I will love them and manifest myself to them." That's what love is. I want you to feel loved by Jesus when he does that for you. You have to have a different view of love than the world.
Advertisement - story continues below
But we are born again. Our citizenship is in heaven. We are new creatures. We don't think like the world. To be loved for the Christian is to get more of him. "Go ahead, Jesus. Manifest yourself to me, and I will feel loved."
Oh, how many of us can testify to this reality with thankfulness and joy in the days of suffering, in the days of loss, in the days of darkness. When it seemed that everything around our soul gave way, he showed up. That was what it meant to be loved — not that the suffering went away quick, not that the loss ever went away. Christ came. Christ revealed himself to me.
When I was 28 years old, standing in the bookstore, ready to do the funeral for my mom on the day after Christmas in 1974, Jesus showed up. I wouldn't trade that moment for her life, and she understood that. I didn't get her back. I can cry about my mom's death in 30 seconds. All I have to do is remember a few things, and there it comes. Nobody meant more to me in those days when I was growing up than my mom, and God took her in a bus wreck when I was 28.
But Jesus showed up and manifested things to me about himself I have never outgrown. You've tasted it. You know what I'm talking about. And I hope that for those of you who haven't, God will use this service to awaken the taste.
Advertisement - story continues below
John Piper is founder and teacher of desiringGod.org and chancellor of Bethlehem College and Seminary. For 33 years, he served as pastor of Bethlehem Baptist Church in Minneapolis. He is author of more than 50 books, including "Desiring God: Meditations of a Christian Hedonist" and most recently "Expository Exultation: Christian Preaching as Worship."
A version of this Op-Ed previously appeared on the Desiring God website under the headline "How to Know God Loves You."
Conversation
The Western Journal is pleased to bring back comments to our articles! Due to threatened de-monetization by Big Tech, we had temporarily removed comments, but we have now implemented a solution to bring back the conversation that Big Tech doesn't want you to have. If you have any problems using the new commenting platform, please contact customer support at
commenting-help@insticator.com
. Welcome back!