News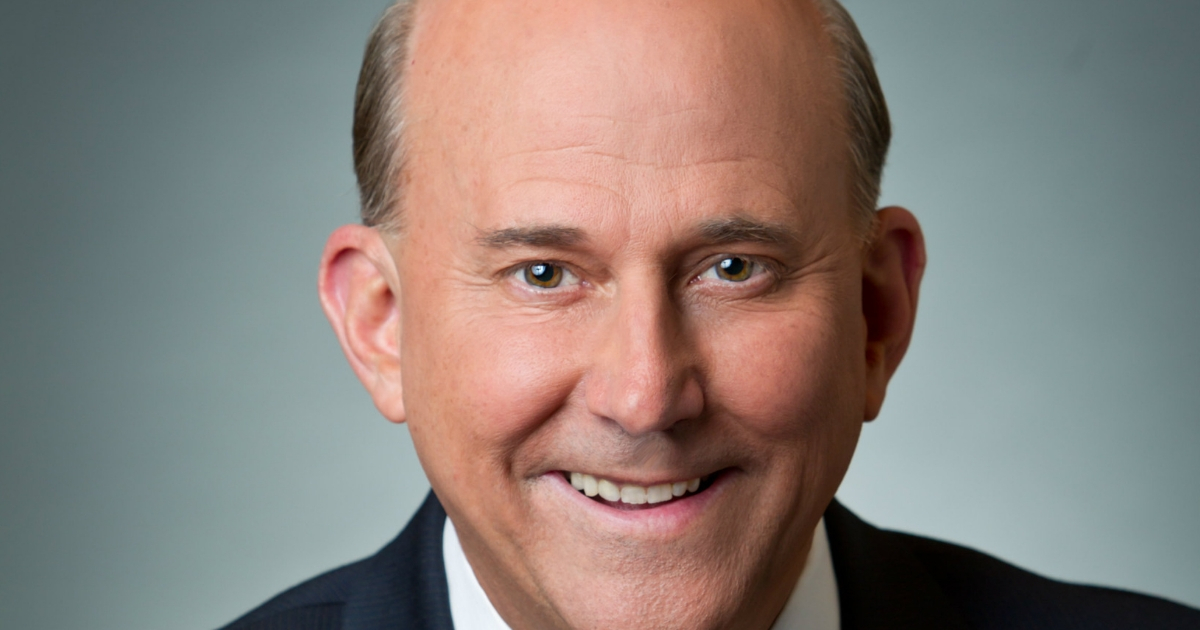 GOP Firebrand Louie Gohmert Blows Out Democrat in Texas House Race
Republican U.S. Rep. Louie Gohmert, a conservative Republican who has represented his East Texas district since 2005, cruised to an eighth term Tuesday.
Gohmert defeated Democrat Shirley McKellar and Libertarian Jeff Calloway.
The result was not in doubt, as Gohmert won about three-fourths of the vote.
Advertisement - story continues below
McKellar has been running against him for the past four elections but has never won in a district that the website FiveThirtyEight called the 12th most Republican in the nation.
Gohmert also has strong support within his party, having won the Republican primary for his seat with 88.3 percent of the vote, Ballotpedia reported.
He made it clear when he filed for re-election that he sees his role in Congress as a fight on the front lines to protect his district from the tendrils of big government.
"For a number of years now, the battle to protect us from our own government's improper intrusions has been vicious as has been the name-calling against those of us who have defended our liberties and asserted our moral obligation not to overwhelm future generations with our own debt," Gohmert said in announcing his candidacy.
Advertisement - story continues below
"Although we have finally begun to make inroads in restoring the best principles and ideals our Founders enshrined in our Constitution, the battle continues," he said.
Gohmert has been blunt in his views.
#MigrantCaravan is 'Going to Find Out We Have a Very Strong President, Not a Weak-Kneed Guy Afraid of Hurting People's Feelings' https://t.co/5u2cDyAXV1 via @cnsnews

— Louie Gohmert (@replouiegohmert) October 22, 2018
In August, he accused special counsel Robert Mueller of playing politics in the investigation of alleged contacts between the Trump campaign and Russia.
"I have known Robert Mueller for 20, 30 years, and he is not going to stop until he gets some kind of indictment against the president," Gohmert said in an interview with Fox News.
Advertisement - story continues below
"Mueller should be investigated and instead, he is the special counsel. This is a guy that doesn't care. He is hoping he will affect the election and screw over the president," Gohmert said.
In September, Gohmert criticized unsubstantiated attacks on Supreme Court Justice Brett Kavanaugh that emerged as part of Kavanaugh's confirmation hearing, KLTV reported.
Did Texas voters make the right decision?
"If this woman was actually sexually assaulted it needs to be addressed," said Gohmert, referring to claims of sexual misconduct against Kavanaugh. "But it also says something about a person who comes forward to destroy a man's entire career when there's so much she can't answer."
Advertisement - story continues below
In her efforts to unseat Gohmert, McKellar strongly campaigned on the notion that Gohmert should go.
"He's an embarrassment to us," McKellar said, according to the News Journal. "He's an embarrassment to East Texas. He does not really care about his constituents. What is he afraid of? He uses the Gabby Giffords (shooting) issue, but everyone around the nation is holding town halls. If you're afraid to hold that seat, then go to Mount Pleasant. Go wherever you can, but if you're going to hold that seat, your job is to go out and meet your constituents."
Conversation
The Western Journal is pleased to bring back comments to our articles! Due to threatened de-monetization by Big Tech, we had temporarily removed comments, but we have now implemented a solution to bring back the conversation that Big Tech doesn't want you to have. If you have any problems using the new commenting platform, please contact customer support at
commenting-help@insticator.com
. Welcome back!