News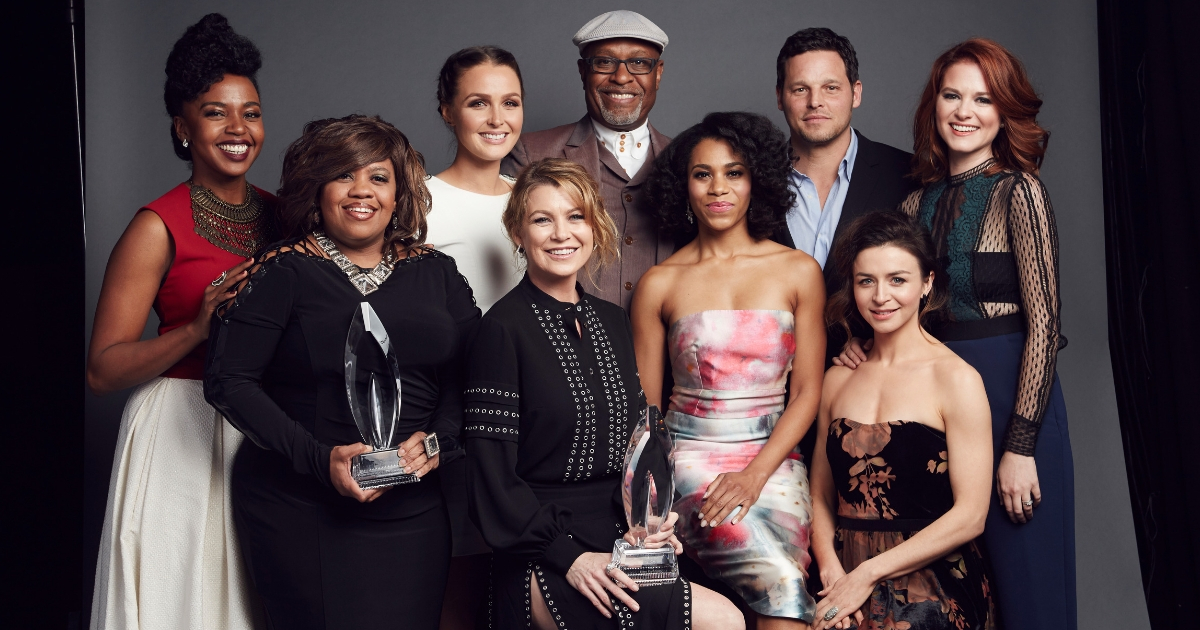 'Grey's Anatomy' Star Explains How Working in Hollywood Has Increased Her Love for God
There are a good number of actors in Hollywood who are outspoken about their faith. One of those actors is former "Grey's Anatomy" cast-member, Sarah Drew.
Drew is possibly most recognized for her role as the anxious but lovable April Kepner. A devoted Christian, Drew's character on "Grey's Anatomy" also happened to love Jesus.
While her role on the successful medical drama may have earned her the spotlight, there's more to Sarah Drew than her well-performed life-saving skills.
Advertisement - story continues below
Not only is she co-starring in Pure Flix's newest faith-based film, "Indivisible," but she also's an executive producer for the movie.
Variety calls the movie "an intelligent drama" with  "a proficient cast." The film is based on the true story of Army Chaplain Darren Turner.
Advertisement - story continues below
"I really resonated with the marriage aspect," she told Pure Talk. "In my marriage, we went through a pretty dark time."
Do you think it would be hard to be a Christian in Hollywood?
Drew went on to authentically talk about the struggles she and her husband faced. She credited her dad for encouraging her through that time.
"He was like, 'Just because it feels hopeless doesn't mean that it is hopeless,'" she said. Together, she and her husband fought for their relationship and "came out the other side."
Advertisement - story continues below
The Christian actress is excited about the inspiring message behind the new film. She also opened up about what it's like to be a Christian in such a seemingly secular setting.
When asked what her biggest takeaway has been from working in the film and television industry, Drew explained that Hollywood made her see that "there are lessons everywhere."
"I am learning all the time. I'm growing in empathy all the time," she said. "It has increased my love for people and has increased my love for God … it's expanded my understanding of God."
Advertisement - story continues below
But the biggest lesson she's learned? "It's been a lesson in humility," she said. Drew discussed how she's found light in Hollywood.
Her positive take on what many perceive to be a dark world is truly inspiring. "We are built for community," Drew said in a Valedictory speech she delivered in 2016. "And it is only in community where we uncover our true value and our deepest worth."
Actress Sarah Drew delivers Valedictory address, urges graduates to live in the present | UVA Today https://t.co/FPm9lbMrnO

— Sarah Drew (@sarahdrew) May 21, 2016
Advertisement - story continues below
It appears she's found her community among her fellow actors and actresses. Her faith clearly shines through the roles she plays.
To learn more about Sarah Drew and "Indivisible," visit the film's website or follow Sarah on Twitter and Instagram.
Conversation