Commentary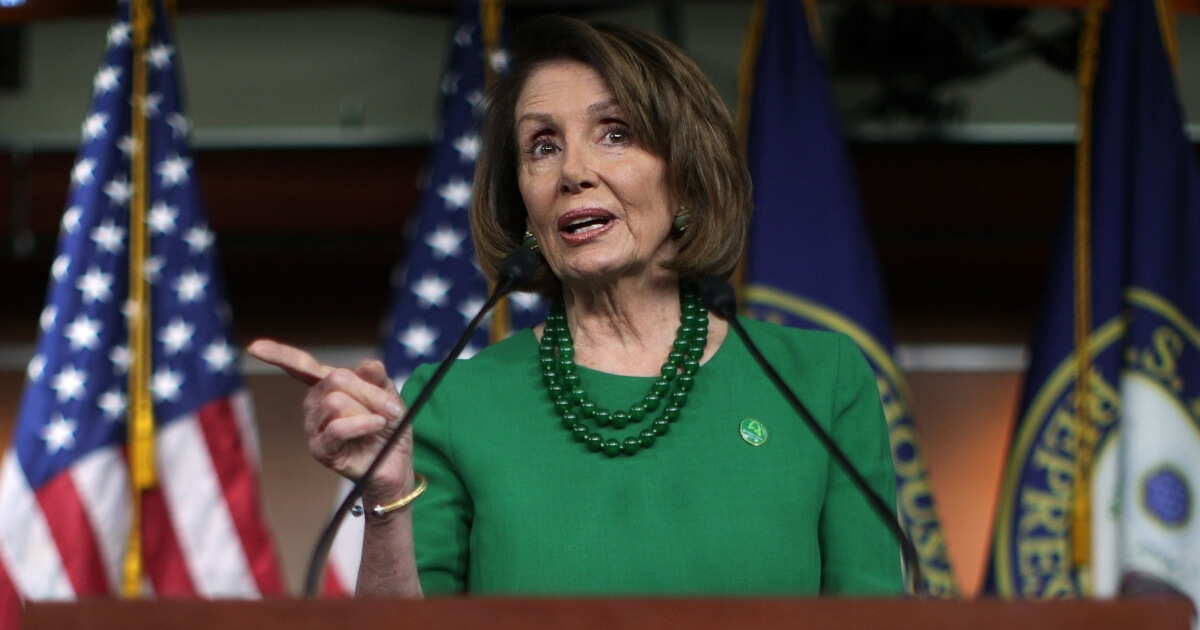 House Democrats Move To Literally Disarm Political Opponents
One of the House Democrats' first moves once taking the majority in January will be an attempt to overturn a little-known rule that allows members of Congress to carry firearms inside the Capitol, The Washington Post reports.
"The effort has been spearheaded by Rep. Jared Huffman (D-Calif.), who has pressed Capitol Hill authorities to revisit the 1967 regulation for months, and he now has the support of Rep. Nancy Pelosi (D-Calif.), who has been nominated by her party to become House speaker early next year," The Post reported Wednesday.
"I don't think we can just keep looking the other way or sweep this issue under the rug," Huffman told The Post.
Advertisement - story continues below
"Our political climate is too volatile and there are too many warning signs that we need to address things like this," he said.
Huffman said there were issues with safety, be it from a weapon misplaced or stolen. However, he didn't discount the fact that what The Post described as "an overheated lawmaker" also could use a firearm in an untoward manner.
No, there weren't any guns used during the tumultuous years in the late 1960s and early 1970s, but now Trump is president and all bets are off. Good grief.
Pelosi had been quiet about the push before the election but now says she wants to "revisit" the rule "in the name of ensuring safety and security."
Advertisement - story continues below
Let's first start with the fact that we don't know how many Democrats carry firearms and whether it's greater than the number of Republicans who do so. One could venture a guess, certainly — meaning this is more about disarming their political opponents than it is about disarming everyone in the chamber.
There's also the fact that the regulation isn't actually in the hands of the Democrats but the Capitol Police Board, a four-member body that includes the chief of the U.S. Capitol Police, the architect of the Capitol and the sergeants-at-arms of both congressional bodies.
Do you think members of Congress should be allowed to carry weapons?
The rule, which was established after guns were banned from the Capitol in response to race riots in numerous cities in the late 1960s, says that "nothing … shall prohibit any Member of Congress from maintaining firearms within the confines of his office or any Member of Congress or any employee or agent of any Member of Congress from transporting within the Capitol Grounds firearms unloaded and securely wrapped."
Kentucky Republican Rep. Thomas Massie summed the problem with the move up in just one word: "theatrics."
"It's proposing to solve a problem that doesn't exist," Massie said. "She's worried that members aren't responsible enough to handle a firearm?"
Advertisement - story continues below
And that's exactly the problem. This isn't about fixing a broken law, it's about fixing a broken image. Members of Congress have been able to carry for decades, and Huffman can't point to any incident that has happened in 50 years. And before then, presumably, there was no rule against it. The only incident I can think of is at the end of "Mr. Smith Goes to Washington," and I'm pretty sure that wasn't based on true events.
Instead, this seems to hinge on a fever dream of "overheated lawmakers" waving around pistols like cartoon villains. In terms of misplacing or losing a gun, again, nobody can point to anything concrete, just a theoretical situation.
If gun control is about keeping guns out of the hands of criminals — as we're always told gun control measures are — this fails woefully. Instead, this is more about optics as the House Democrats push for more gun control regulations — regulations that almost certainly will not end up becoming law, mind you, but will certainly whip up the base.
Instead, by this ridiculous stunt, what the Democrats are proving is just how fundamentally unserious they are on this issue — and they've proved, once and for all, that this isn't about taking guns out of the hands of bad guys. It's about taking guns out of the hands of everyone.
Conversation