Sports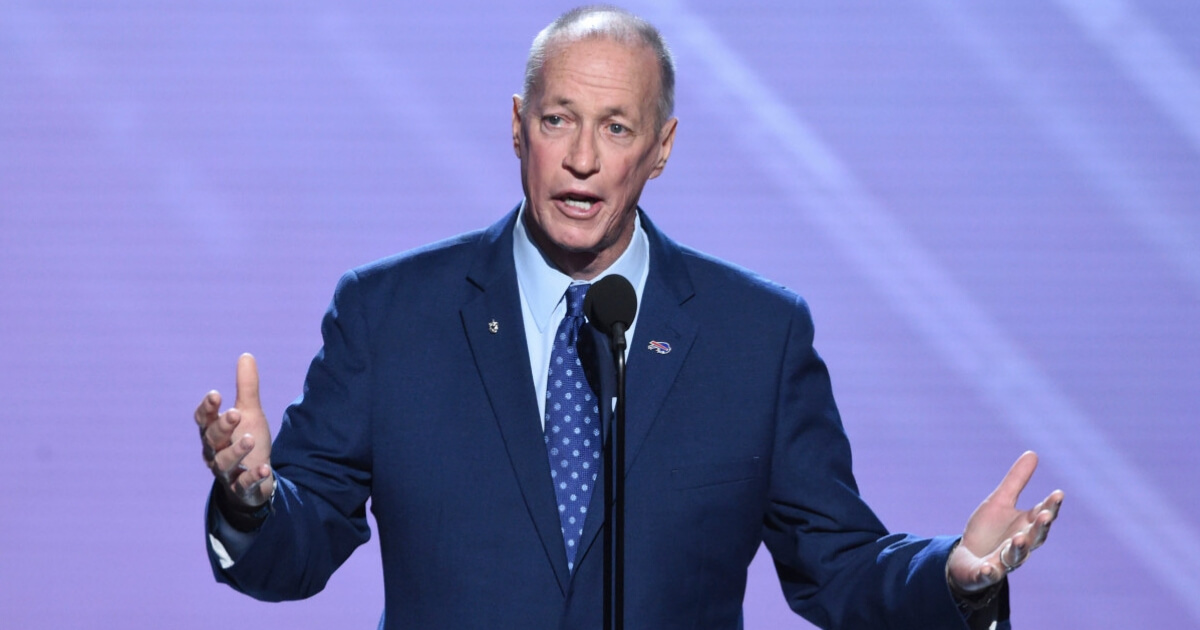 Jim Kelly Posts Incredible Reunion Photo in Midst of Cancer Battle, Has Massive Plans for NFL Sunday
Three-time cancer survivor Jim Kelly has become an inspiration for fighting through cancer and dealing with the death of his son, and was aptly awarded with the Jimmy V Award for Perseverance at the 2018 ESPYs.
Three months after receiving the honor and after being declared cancer-free, Kelly is showing support for longtime friend and former teammate Frank Reich.
Reich is in his first year as a head coach with the Indianapolis Colts. He was Kelly's backup with the Bills, and the Colts are hosting Buffalo on Sunday.
Advertisement - story continues below
So Kelly got together a bunch of former Bills teammates who will be making the trip from Western New York to Indianapolis in order to watch their old team and their former teammate.
"Jim Kelly will be here," Reich said on a conference call with Buffalo-area media on Thursday. "[Punter] John Kidd was another teammate of mine, he will be here. I've heard Thurman [Thomas] and some others, but I'm not sure who. I don't think they all are going to make it. I think a few of the guys are going to make it."
Kelly posted a photo of himself, Reich, Kidd and others in Indianapolis on Saturday.
Advertisement - story continues below
Reich spent 13 years as an NFL player and then spent 12 years as an NFL assistant coach. He finally got his first head coaching gig when Josh McDaniels of the Patriots backed out after reaching a verbal agreement to coach the Colts.
Reich was the offensive coordinator for the Eagles last season and planned on returning to Philadelphia until McDaniels reneged, thus bringing him back to the place where his coaching career began as an intern in 2006.
Will Reich's former teammates will be rooting for the Bills over his Colts?
Even though the Colts are now his employer, Reich admitted to rooting for the Bills when they're not playing his team.
"I have high regard for the Bills organization, I can't not," he said. "I root for and I like the Bills and have a lot of friends there, still there. But yeah, this is just the next game. Looking forward to playing them and having a chance to go up against a good team. I mean, this defense is playing really good right now. So they have really good players."
While Reich is still friends with the former teammates who made the trip to see him, the Colts are still facing the Bills. He was asked who he thought his ex-teammates are rooting for.
Advertisement - story continues below
"That's a good question," said Reich. "I'm not even going to ask."
Meanwhile, Kelly continues to inspire others and made a return to Erie County Medical Center where he talked with others battling cancer about continuing to persevere.
"Never give up and keep fighting until the end because that's what Buffalo Bills do," Kelly said.
Conversation