Commentary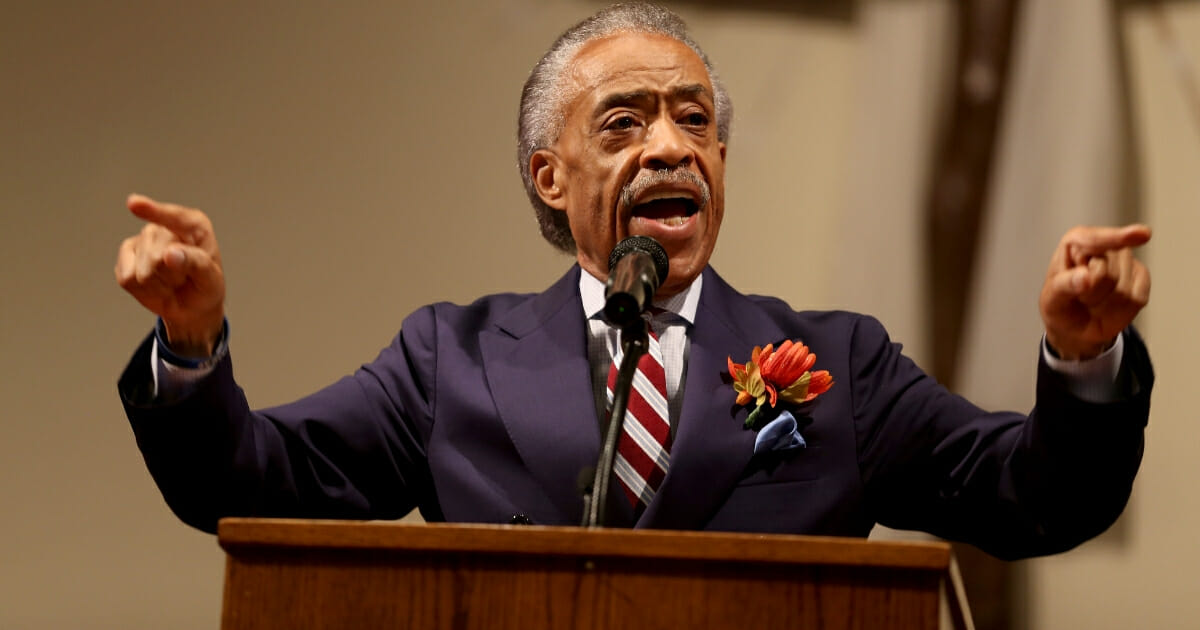 My Letter to Al Sharpton: Don't Listen to the Haters. Please Run for President.
Dear Rev. Alfred Charles Sharpton,
I think you should consider running for president in 2020. While such a decision is not one to be taken lightly, I urge you to trust my gut and immediately throw your hat into the ring.
There may be naysayers who will whisper that you won't win, that you will embarrass yourself, that you will be a pathetic circus act of a never-was trying desperately to appear like a has-been. But push that negativity aside. Don't listen to the haters. Please run for president.
Advertisement - story continues below
Your virtually pristine record makes it a no-brainer for you to run. It's been over 30 years since you repeatedly and publicly accused a man of abducting and raping Tawana Brawley. There is no way people remember that!
And even if a few people find out more about it by clicking on this link, they might not know that you were the subject of a successful defamation lawsuit for your words. At least you never paid your share of the damages! Ha! It must be like it never happened! Take that, stupid media!
Your popularity might soar since people could have forgotten you used anti-Semitic rhetoric to agitate a mob that eventually killed at least one man. It's highly unlikely people will search "Al Sharpton Crown Heights Riot" on the internet. I wouldn't take it into account as you plan your presidential campaign.
Time is running out, Al. Do not delay.
Advertisement - story continues below
Sure, the debate stage seems full already. But let's be honest.
All of the candidates are boring. Not like you at all. Heck, your life story is so interesting, you sold the rights to it for $531,000. Sure, you used the money donated to a charity that you founded to buy the rights to your life story from yourself, but hey, give the people what they want. And I assure you, what they want is more Al Sharpton.
Do you think Al Sharpton should run for president?
Don't doubt my words, Al. I am absolutely certain there is a chance America might be amused with your witty banter and charm.
Remember the time that you told some possibly funny jokes about Donald Trump to make the huge crowd laugh?
It may be true that nobody going to Aretha Franklin's funeral expected you to take partisan pot-shots at the sitting president from the stage. But you always keep your audience guessing, Al. You gotta be you, man!
Advertisement - story continues below
Listen Al, the opportunity is perfect and the time is right. The Democratic presidential primaries are a complete dumpster fire.
And you know a thing or two about fires.
Remember when that fire burned up your tax records when you ran for mayor in 1997? That really sucked. You couldn't even comply with tax laws and campaign requirements because all your important papers vanished into flames.
Authorities never did get to the causes of that fire did they, Al? What a bummer. And then when you ran again for president in 2003, yet another fire burned up critical records that kept you from being transparent about your financial situation.
Advertisement - story continues below
I know you really wanted to show your records to the world, but dang it! Fires are so mean! Both of them! Anyway, make sure you have your sprinklers working this time around.
Some other candidates have a problem with the public's perception of them. I bet you might have a chance of maybe not having that problem.
The establishment media is basically in the bag for you. Sure, the left-leaning Washington Post published an Op-Ed that accused you of racism, anti-Semitism, and writing "a gobsmacking piece of revisionist history," but basically no one can read that — unless they have a subscription to The Washington Post or go to this link in incognito mode in their internet browser.
And let's be real. Who is going to do that?
Advertisement - story continues below
And who even cares what the conservatives say? Am I right?
They may point to your serial tax evasion and call you names like "a tax evader" or "tax rebel." But you know what they say in the streets: If you don't go to jail for it, it's like you didn't do it!
Besides Chuck Berry, Grammy winner Lauryn Hill, Ron Isley of the Isley Brothers, "Survivor" reality star Richard Hatch, hotel queen Leona Helmsley and baseball's Pete Rose are suckers for going to jail for tax fraud! What losers. None of them should be president for sure.
I wouldn't even worry about published liberal commentators who have labeled you "a world-class bulls—-er" who "knows nothing, and has done nothing, beyond race." I bet there's a small (possibly massive) chance that voters would even believe a claim such as "bulls—-ing is the mechanism Sharpton uses to escape unscathed from the moral train wrecks that dot his career."
Advertisement - story continues below
Even if an author were to claim you are "a man who eagerly trades on the moral resonance of the civil rights movement to justify the vilest, most self-aggrandizing behavior," it's not like people will ever read that article anyway.
Al, even if some folks say you've "made a career of inciting violence and vomiting lies," I would just respond that at least you have a career.
Making a living is hard. You gotta do what you gotta do. Keep living the dream, baby.
Now is your time, Al. Make it official. Tell America you've heard their cry and you are answering.
Advertisement - story continues below
You'll finally get the respect you deserve.
Sincerely,
Me.
[Note to Facebook and Snopes: The above is satire. I do not want Al Sharpton to be president. I have never sent him a letter. But I wouldn't be disappointed if he ran.]
Conversation