Commentary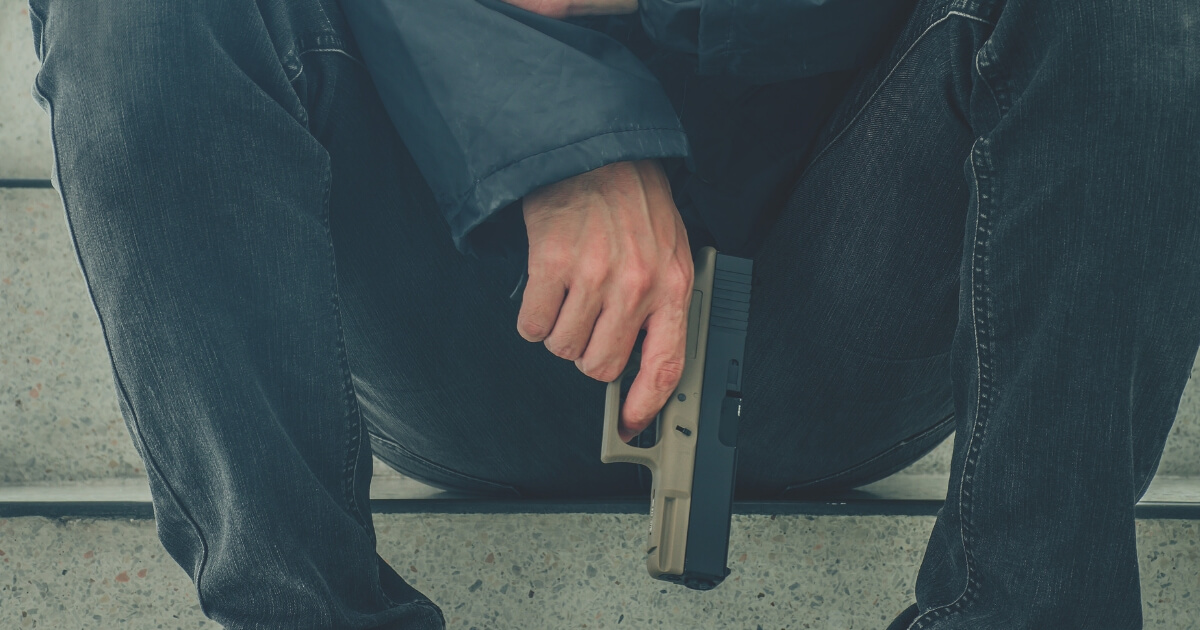 New Mexico Sheriffs Rally Against Gun Control: 'Not Going To Affect the Criminals'
Conservatives have long insisted that ever-expanding gun control legislation does little to reduce crime, and now dozens of law enforcement experts have just agreed with them.
An eye-opening 29 different sheriffs in the border state of New Mexico are speaking out about proposed legislation that could infringe upon Second Amendment rights for American citizens.
Those officials recently co-signed a joint letter which pushes back against several Democrat-backed bills which would make it easier for authorities to seize the guns owned by New Mexico residents and harder for law-abiding citizens to conduct private sales of firearms.
Advertisement - story continues below
Left out of the equation, those sheriffs said, are the actual criminals who often ignore laws.
"You're just taking guns out of law-abiding citizen's hands," said Lea County Sheriff Corey Helton, according to KOSA – CBS 7 News. "This is not going to affect the criminals out there. They're going to be able to get guns and they do not follow the law."
He and 28 others are part of the New Mexico Sheriff's Association, a group which represents the vast majority of counties within that state. The fact that nearly 90 percent of sheriffs in a state with only 33 counties all stand against the bills seemed to sway some lawmakers.
"When 85% of the Sheriffs across New Mexico say these bills aren't good for their counties, I believe them," said state Rep. Jim Townsend, a Republican.
Advertisement - story continues below
Others agreed. "We shouldn't be punishing law abiding gun owners by passing laws we know criminals won't follow," echoed state Rep. Bill Rehm, also a Republican, according to The Roosevelt Review.
"Even the expert witness for the Democrats, an Albuquerque Police Detective, stated felons who posses firearms either obtain them by theft or purchase stolen firearms from other criminals," he continued.
Do you agree that these gun bills wouldn't impact actual crime?
The joint letter from the sheriffs went into detail about how they believe a set of related bills currently making their way out of committee and to the state House floor are redundant and possibly unconstitutional.
"We oppose Senate Bill 8 as it stands this bill does nothing to protect citizens and is unenforceable," the officials wrote. "We also oppose House Bill 83 as it violates due process and puts law enforcement in a more dangerous situation and does nothing to protect citizens."
"This bill could disarm the very people trying to defend their lives and personal property. Furthermore there are already provisions in state law that allow law enforcement to deal with people in crisis," the letter pointed out.
Advertisement - story continues below
"We oppose House Bill 87 as it duplicates a law already deemed enforceable by a court order from a District Judge," the top cops continued. "We oppose House Bill 130 as there is already provision in state law that allow law enforcement to charge the appropriate crime if a child gains access to a firearm."
Although there is clearly strong opposition to the proposed gun control legislation, the bills do stand a reasonable chance of passing. Democrats hold a sizable majority in the New Mexico House of Representatives, with 46 liberals versus only 24 conservatives. It's a similar story in the Senate, and the state's governor is also a Democrat.
The sheriffs' solution? Actually enforce gun laws already on the books.
"The sheriffs stand to encourage the full and complete enforcement of existing gun regulations and to oppose any executive order or laws that further restrict the rights of law-abiding people to own possess keep and use firearms," the joint letter declared.
Advertisement - story continues below
They're absolutely right. Incident after incident has shown that criminals — to nobody's surprise — don't care about the law. Yet as gun ownership across America has gone up, violent crime has come down.
The Second Amendment and responsible gun ownership works. It's time to start believing in it instead of in flimsy laws which do nothing to stop offenders.
Conversation