News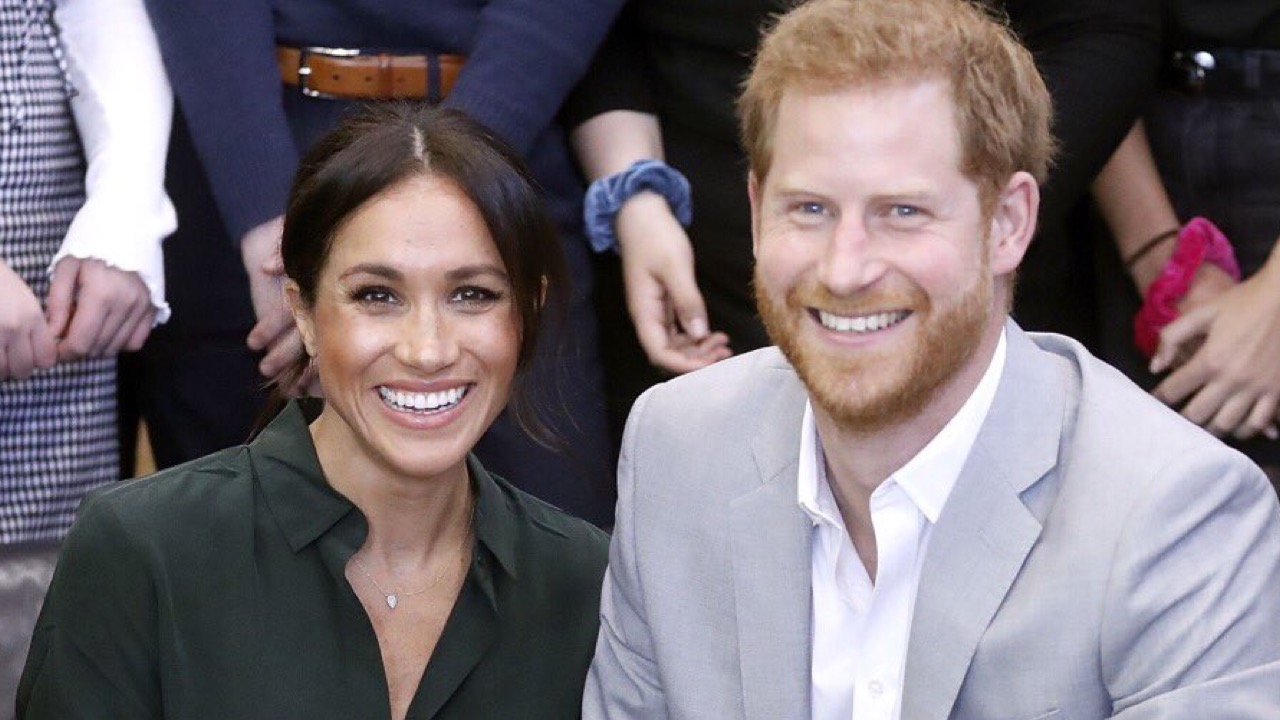 Prince Harry and Meghan Markle Are Expecting Their First Child, Palace Confirms News & Due Date
Following the hype of the royal wedding this past weekend, more exciting news broke from Kensington Palace early Monday morning: Prince Harry and Meghan Markle are expecting their first baby!
The Duke and Duchess of Sussex announced their pregnancy to the family at Princess Eugenie's wedding on Friday, according to the Daily Mail.
The public announcement was made Monday morning, Oct. 15, 2018. The Palace said in a statement, "Their Royal Highnesses The Duke and Duchess of Sussex are very pleased to announce that The Duchess of Sussex is expecting a baby in the Spring of 2019."
Advertisement - story continues below
"Their Royal Highnesses have appreciated all of the support they have received from people around the world since their wedding in May and are delighted to be able to share this happy news with the public."
Markle has already had a successful 12-week scan, meaning that the newest addition to the royal family should make his or her appearance in late April.
Daily Mail also reported that Doria Ragland, Markle's mother, was seen attending baby-care classes in Pasadena, California, last month.
Advertisement - story continues below
Ragland released a statement expressing her joy of the news. She said she was "very happy at this lovely news and is looking forward to welcoming her first grandchild."
It is speculated that she may move to England to help take care of her grandchild so that Markle will not have to hire a nanny.
Are you excited for the newest royal baby?
The Palace has not made it clear if Markle's father, Thomas, has been informed or not.
The Duke and Duchess of Cambridge, Prince William and Kate, said they were "delighted" about the news, according to People.
The announcement comes the day before the couple begins a 16-day tour to Australia, New Zealand, Fiji and Tonga. It is their first tour outside of the U.K.
Advertisement - story continues below
Markle is keeping her engagements in Fiji and Tonga despite Zika virus concerns; the couple has consulted medical professionals and has decided to stick to the original plans.
Before getting off of the plane in Australia, the couple was last seen at Princess Eugenie's wedding a St. George's Chapel. Markle wore a suspiciously wide-fitting navy coat and some royal fans began to speculate that she was hiding a baby bump.
Now those speculations can be confirmed!
Advertisement - story continues below
According to the Daily Mail, the little bundle of royal joy will be the seventh in line to the throne, meaning that Prince Andrew, Princess Eugenie's father, will now be eighth in line.
Unless the Queen makes any changes, Prince Harry and Meghan Markle's child will not be a prince or princess.
King George V limited royal titles in 1917. He declared, "The grandchildren of the sons of any such Sovereign in the direct male line (save only the eldest living son of the eldest son of the Prince of Wales) shall have and enjoy in all occasions the style and title enjoyed by the children of Dukes of these Our Realms."
This means that Prince Harry and Meghan Markle's child is too far down the line of succession to receive a Royal Highness title.
Advertisement - story continues below
However, the child is expected to take the surname Sussex just like George, Charlotte, and Louis have taken Prince William's surname, Cambridge.
If they have a little boy, he would become the Earl of Dumbarton— a title given to Prince Harry on his wedding day. If they have a daughter, she would be called Lady (first name) Mountbatten-Windsor.
Based on the hype around their wedding this past spring, this royal baby watch will be an exciting adventure!
Congratulations, Prince Harry and Meghan Markle!
Conversation
The Western Journal is pleased to bring back comments to our articles! Due to threatened de-monetization by Big Tech, we had temporarily removed comments, but we have now implemented a solution to bring back the conversation that Big Tech doesn't want you to have. If you have any problems using the new commenting platform, please contact customer support at
commenting-help@insticator.com
. Welcome back!