Op-Ed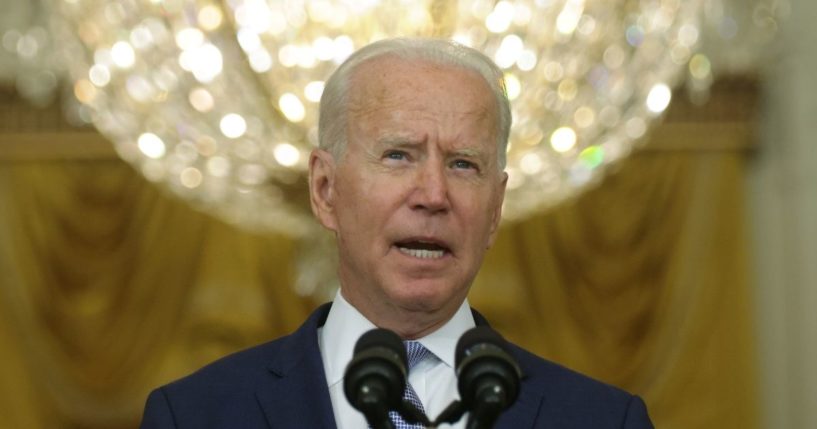 Op-Ed
Special Forces Doctor: Biden Must Resign - Afghanistan and COVID Make It Crystal Clear
Biden must resign immediately, as must his entire cabinet and vice president.
The world is in shock. The United States has lost respect and credibility on the world stage as it has lost its ability to lead.
The colossal failure that was Afghanistan is reason enough to call for Biden's immediate resignation.
Advertisement - story continues below
However, there is much more.
His utter incompetence is demonstrated in the horrendous resurgence of a deadlier strain of COVID that has pushed our health care professionals to the brink of collapse and has strained our infrastructure beyond what it is able to withstand.
His incompetence is demonstrated in the explosion of inflationary pressures resulting in increases in prices of everything from gasoline to housing in seven months.
His incompetence is demonstrated in the uncontrolled rush of illegal, COVID-infected, crime-laden, sexually trafficked, gang-related, cartel-run migrants pouring across our southern border and being transported throughout the interior of our country courtesy of his administration.
Advertisement - story continues below
His incompetence is demonstrated in the wrecking of our military through social experimentation as he focuses on transsexuality, gender reassignment, diversity, BLM and CRT instead of strategy and warfighting preparation.
His incompetence is demonstrated by his terminating our energy independence in exchange for reliance on foreign powers.
Do you think Biden should resign?
His incompetence is demonstrated by his lack of leadership with regard to ever-increasing violence in our streets as gangs run wild while police are punished and defunded.
His incompetence is demonstrated by trade imbalances that are resurging particularly with the Chinese axis.
There is so much more. Cancellations of Christians and conservatives. Limitations of free speech. Advocacy of Marxist ideologies. Abortion rights. Increases in taxation. Shredding of the Constitution.
Advertisement - story continues below
And on and on.
But it's not just him. It's this entire administration.
We've had enough. We can't take anymore. We the people want you out.
You've proven that you can't lead. Enough already.
Advertisement - story continues below
We can't afford another three and a half years.
The views expressed in this opinion article are those of their author and are not necessarily either shared or endorsed by the owners of this website. If you are interested in contributing an Op-Ed to The Western Journal, you can learn about our submission guidelines and process here.
Conversation
Notice: Due to threatened de-monetization, we have temporarily removed commenting while we build a long-term commenting solution that allows you to voice your opinion freely and allows us to continue to publish the news fearlessly and cover topics that you care about. If you would like to personally partner with The Western Journal to help us continue publishing while under relentless assault by Big Tech, please visit our
subscription page
here. We encourage you to share this article and discuss with your friends.