Commentary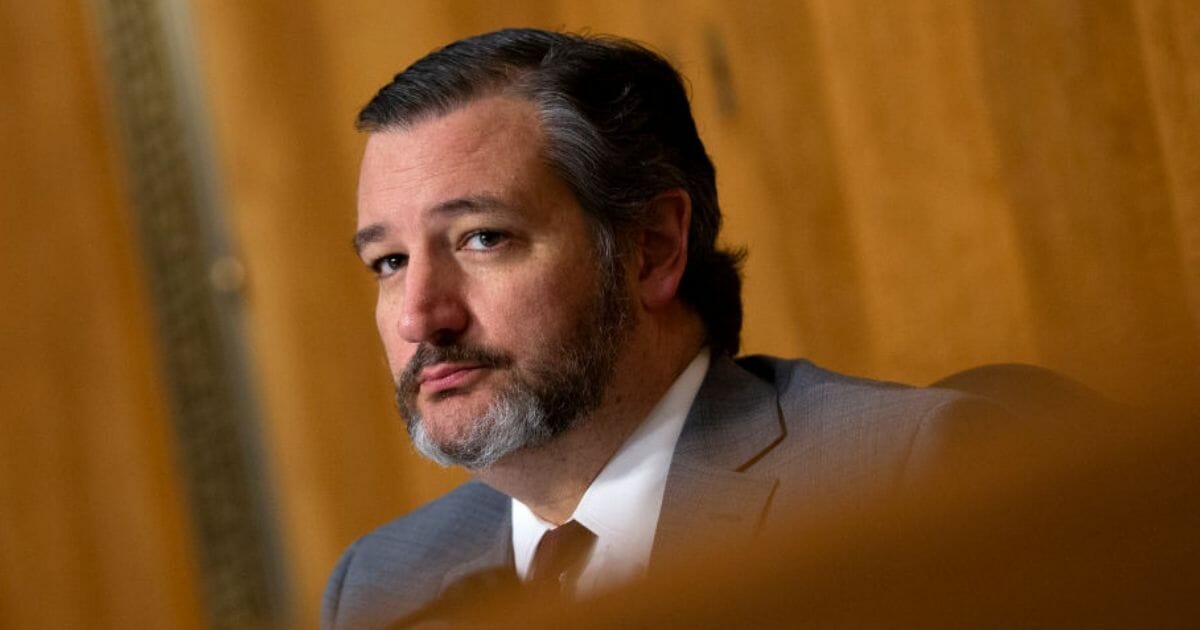 Ted Cruz on Rise of Socialism: 'Democrat Party Has Gone Stark-Raving Nuts'
Sen. Ted Cruz of Texas is not known for shying away from a fight.
Having been on the forefront of the conservative movement for years, Cruz uses his unique wit and passion to crisply articulate the traditional values that make America great.
Addressing the Young America's Foundations National Conservative Conference Thursday morning, Cruz showed no signs of abandoning that legacy.
Advertisement - story continues below
"Defend liberty," Cruz told the audience. "If you want a core ground to stand on, defend liberty."
As the left appeals to its snowflake audience obsessed with safe spaces, entitlements and free stuff, it should hearten true patriots to hear Cruz point young people back to America's rugged roots.
"Liberty works," Cruz said. "Liberty is powerful. Liberty unleashes human spirit."
In opposition to liberty for the masses stands the sinister idea of socialism. And, as Cruz pointed out, the Democrat party can't get us there fast enough.
Advertisement - story continues below
"The Democrat party has gone stark-raving nuts." Cruz said. "They are galloping so far left."
Cruz argued that conservative's most urgent political objective should be to defeat socialism.
Do you think Ted Cruz is right about socialism?
"The big debate we are having is socialism versus free enterprise," Cruz said. "We should welcome that — we should revel in that argument."
"Socialism has been a manifest disaster. An absolute failure all over the face of the globe. Socialism has been responsible for suffering, and misery and poverty and death of billions across the planet Earth."
Cruz encouraged the audience to consider the case of Venezuela, a country that went from being "the 4th wealthiest country in the world" in the 1950s to becoming a people "eating out of trash cans" due to the socialist regimes of Hugo Chavez and Nicolas Maduro.
Advertisement - story continues below
"That's what socialism brings you," Cruz said.
Cruz, who is of Cuban descent, observed that "the thing liberals never seem to notice if you go down to the Florida Keys, is that the rafts are all going one direction."
"Just once," Cruz said, "I would like to see some Hollywood liberal head down to Florida, hop on an inflatable raft and head 90 miles south to this socialist utopia that is communist Cuba."
The issue presented by the progressive Democrats, Rep. Alexandria Ocasio-Cortez and the hypocritical elites is how much control can the government exercise over the everyday lives of its citizens.
Advertisement - story continues below
But Cruz knows that more control means more corruption and less liberty.
"What young person, in your right mind, would want government to control every aspect of your life?" Cruz asked the room.
Leftists are pushing our country toward less individual responsibility and more government control, so it is imperative for conservatives like Cruz to help raise up a generation of patriots who reject the fallacy of socialism and embrace the truth of liberty.
Advertisement - story continues below
Because, as Cruz said, "freedom works."
Conversation