Commentary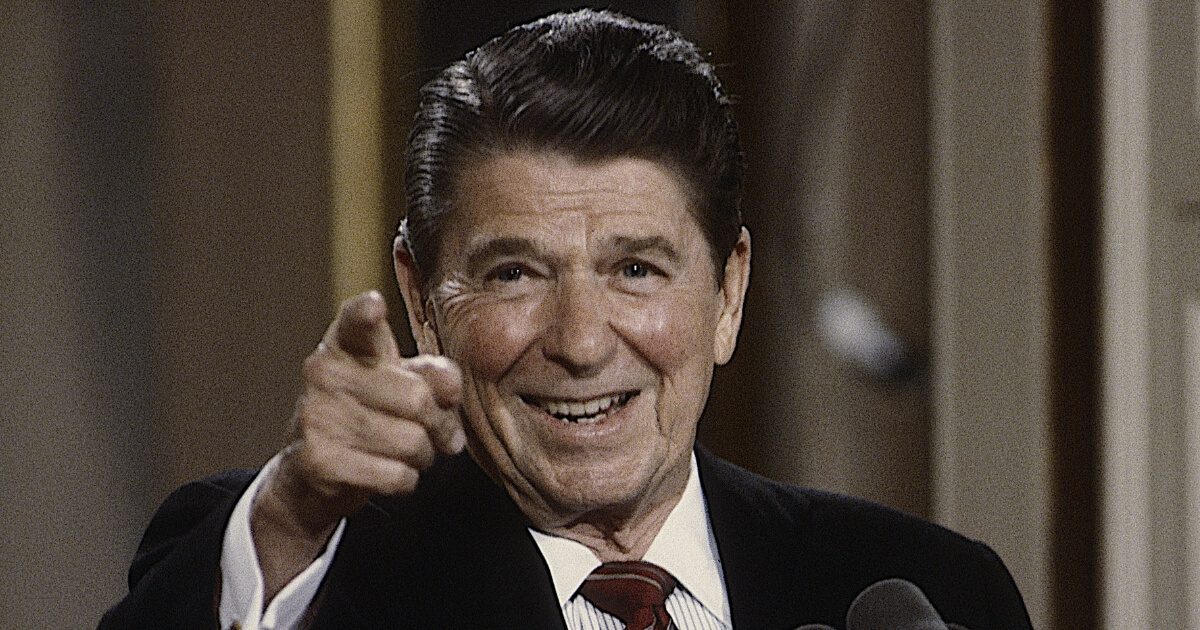 Watch How Manly Reagan Handles Gunshot Sound During Speech
Of all of our recent presidents, Ronald Reagan was clearly the most unflappable.
That's not just opining, mind you. If you need an example of why the Gipper was full of true grit, take a look at this clip from May 1981.
Keep in mind, just months before this, Reagan had been the subject of an assassination attempt — an attempt that almost took his life.
Advertisement - story continues below
During a visit to West Germany (for those kids with a Common Core education — yes, there used to be East and West Germanys), Reagan was speaking at an Air Force base in the divided city of Berlin, certainly a dangerous place in a pre-Glasnost Soviet world.
"By its very existence and character, Berlin remains the best existence for an open world," Reagan said.
"We're reminded of the many traditions of openness and democracy that will mark the history of this city," he continued.
And then a balloon loudly exploded. In fact, it sounded very much like a gunshot — the kind of gunshot that could have killed the president just months earlier.
Advertisement - story continues below
Did he duck? Flinch? Hide behind the Secret Service?
No, he simply said two words, delivered on the fly: "Missed me."
This is brilliant.

May 1981. President Ronald Reagan is giving a speech at an Air Force base in West Berlin when a balloon pops loudly. Only two months previously, the President had been shot in an attempt on his life, not long after beginning his first term.

Reagan's response: pic.twitter.com/lXxNtNYE76

— (((Emanuel Miller))) (@emanumiller) November 7, 2018
Obviously, the man got applause and laughter, but it was far from the only time that Reagan evinced this sort of composure in similar events.
Take just months earlier, when he was wheeled into the George Washington University Medical Center suffering from a gunshot wound.
Advertisement - story continues below
Before he went under the knife, he had one question for his doctors. No, it wasn't if he was going to make it.
"I hope you're all Republicans," he quipped.
Do you think Ronald Reagan was America's greatest president?
According to the Deseret News, chief surgeon Dr. Joseph Giordano — actually a Democrat — told him, "We're all Republicans today."
Advertisement - story continues below
Reagan never lost his sense of humor. He never lost his composure at moments like this. And most importantly, he never forgot that a president needs to lead from a position of strength and fearlessness.
We won't soon see another like him, but don't despair. To have one Reagan is a miracle every nation should be lucky enough to be blessed with.
Conversation