News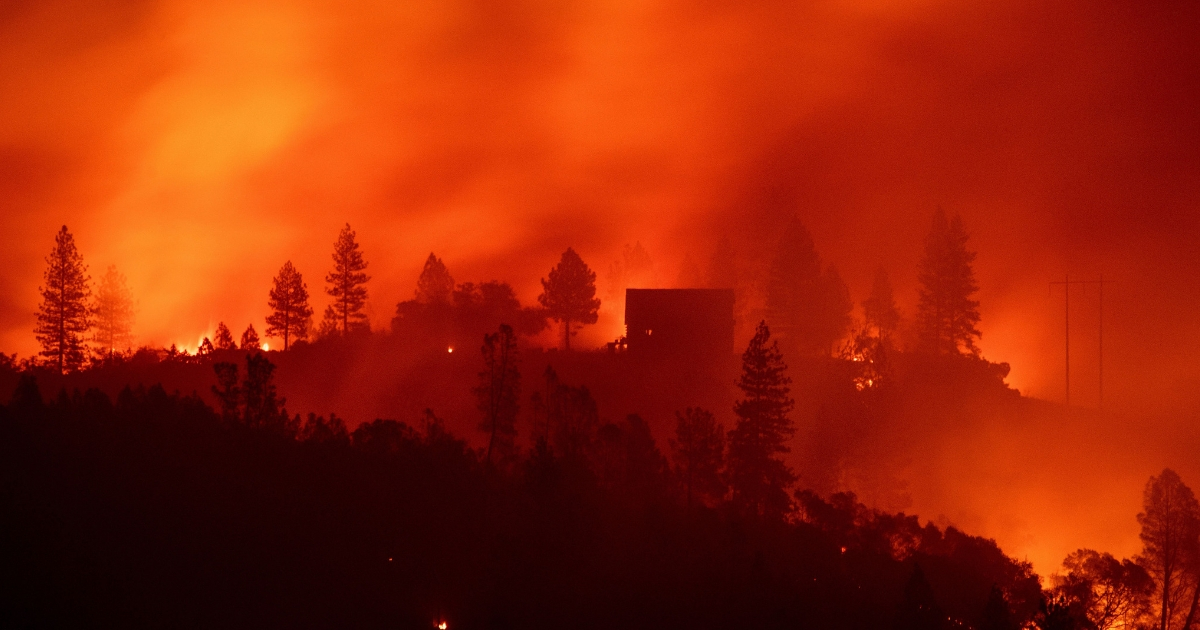 More Wildfire Victims Join Lawsuit Against California's Biggest Utility
More wildfire victims joined a class action lawsuit against Pacific Gas & Electric, California's biggest utility, over the deadly Camp Fire that has engulfed more than 150,000 acres.
The growing class action suit, initially filed last week, could spell more trouble for PG&E, which is already under severe financial strain, possibly on the verge of bankruptcy, according to reports.
"We're blaming PG&E for failing to maintain its high-tension wires and putting profits over safety," attorney Mike Danko told CBS News in a segment that aired Tuesday morning.
Advertisement - story continues below
"We're blaming PG&E for not turning off the power when they promised they would and when they told all of the residents they were going to turn off the power if necessary," said Danko, one of the lawyers representing wildfire victims.
More people are joining a lawsuit against Pacific Gas and Electric over the Camp Fire. The utility revealed it suffered two power failures around the time and place the deadly fire started. pic.twitter.com/J6XdaS7C39

— CBS This Morning (@CBSThisMorning) November 20, 2018
The cause of the fire is still unknown, but PG&E reported to state regulators power outages at two high-voltage lines on the morning of Nov. 8 near locations authorities suspect the fire started.
Advertisement - story continues below
The Camp Fire quickly spread, engulfing more than 150,000 acres, destroying more than 11,000 and taking at least 79 lives. The fire largely destroyed the town of Paradise, leaving its 27,000 residents homeless.
About four days after the Camp Fire began, four law firms representing wildfire victims filed suit against PG&E in the San Francisco County Superior Court.
Do you think PG&E is to blame for the fire?
The suit alleged PG&E failed to properly maintain power lines and shut them down to prevent a fire from breaking out.
"PG&E ultimately made the decision not to proceed with its plans for a power shutoff," the complaint reads. PG&E, however, told CBS News that forecasted weather conditions did not meet their threshold for shutting down power lines.
"It's important to remember that the cause (of the 'Camp Fire') has yet to be determined," PG&E said in a statement to Reuters when the suit was first filed.
Advertisement - story continues below
"Right now, our primary focus is on the communities, supporting first responders and getting our crews positioned and ready to respond when we get access, so that we can safely restore gas and electricity to our customers."
Suing PG&E has become somewhat of a cottage industry for trial lawyers. The utility also faces legal liability for its role in more than a dozen wildfires in northern California last year sparked by its equipment.
CBS News reported that four hundred homeowners and those who lost loved ones were parties to the suit. Insurance industry analysts estimate the cost of rebuilding burnt buildings could cost as much as $13 billion.
PG&E already faces mounting financial pressures, including $800 million in short-term debt obligations and another $1 billion in maturing debt. PG&E's latest securities filing suggests the company is on the brink of bankruptcy. California regulators, however, may be laying the groundwork for a bailout of the utility.
Advertisement - story continues below
A version of this article appeared on The Daily Caller News Foundation website.
Conversation