News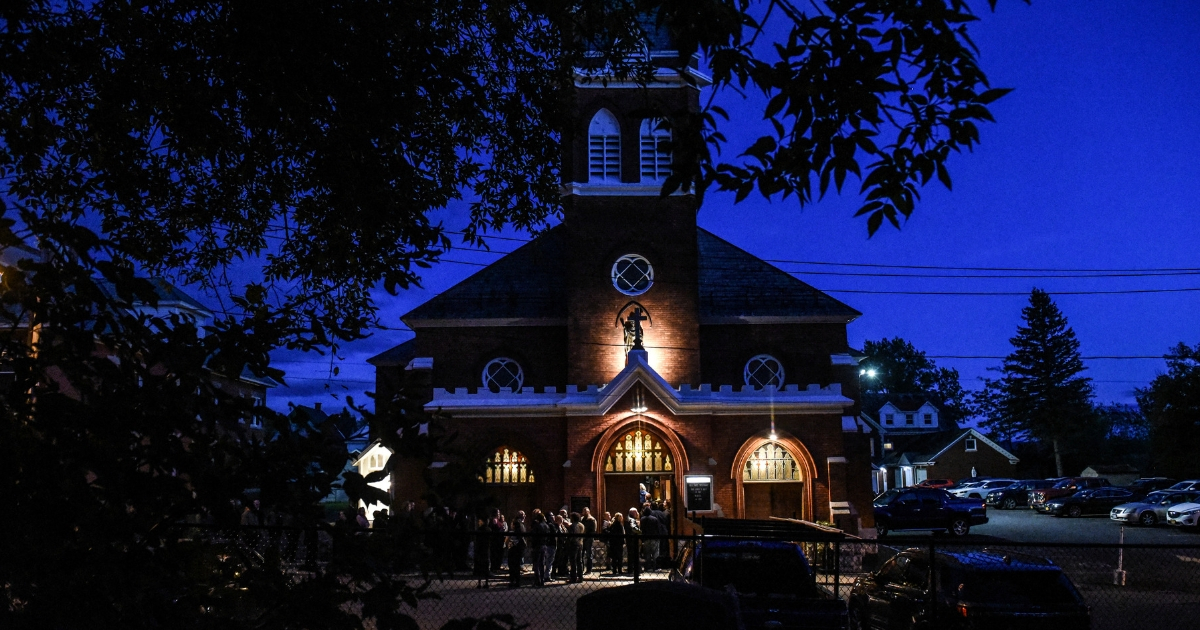 More Than 650 Mourners Attend Funeral for Sisters Killed in New York Limo Crash as Investigators Near Answers
More than 650 mourners attended the Saturday funeral for eight people, including four sisters, who were killed in a limousine crash in Schoharie, New York, that took 20 lives Oct. 6.
"The question that is in the hearts of so many is: Why?" Rev. O. Robert DeMaritnis said at the funeral according to The Rochester Democrat & Chronicle.
"Why did these 20 individuals have to be taken from us so quickly and so unexpectedly?"
Advertisement - story continues below
Hundreds gathered at St. Stanislaus Roman Catholic Church in Amsterdam, New York, for Friday's wake and Saturday's funeral.
DeMaritnis delivered an "emotional homily" Saturday commemorating the victims including Amy and Axel Steenburg, reported The New York Post. DeMaritnis had officiated their wedding in June.
The funeral was for Allison King, 31; sister Abigail Jackson, 34, and her husband Adam Jackson, 34; sister Mary Dyson, 33, and her husband Robert Dyson, 34; sister Amy Steenburg, 29, and her husband Axel Steenburg, 29, and his brother Richard Steenburg, 34, reported ABC News.
The operator of the limo company, 28-year-old Nauman Hussain, was charged with criminally negligent homicide Wednesday, reported CBS New York.
Advertisement - story continues below
Nauman Hussain's father Shahed Hussain owns the company, Prestige Limousine, and is believed to be in Pakistan.
Nauman Hussain was released on bail after his Thursday arraignment, reported The Albany Times Union.
The 17 passengers were a group of friends gathering to celebrate the 30th birthday of Amy Steenburg, who had married husband Axel Steenburg in the summer of 2018.
They were headed to a brewery in Cooperstown, New York, and rented the limo so that nobody would drink and drive.
The limo driver, Scott Lisnicchia, also died in the crash along with two bystanders.
Advertisement - story continues below
Lisnicchia did not have the required commercial driver's license with a passenger endorsement.
The 2001 Ford Excursion limo carrying the 17 passengers  had "no business" being on the road because of a failed inspection and other factors, Democratic New York Gov. Andrew Cuomo said Oct. 8.
"The owner of the company had no business putting a failed vehicle on the road," Cuomo said Oct. 8.
Advertisement - story continues below
A version of this article appeared on The Daily Caller News Foundation website.
Conversation