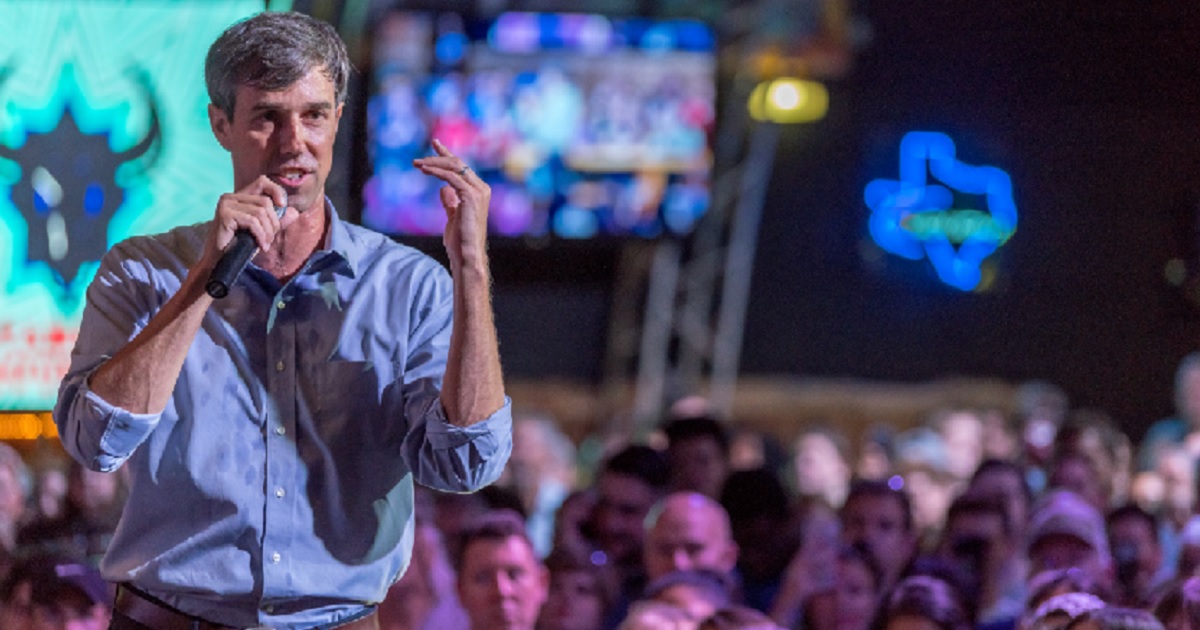 Beto O'Rourke Met with Obama One Week Before Walking Back Commitment To Not Run In 2020
Democratic Rep. Robert "Beto" O'Rourke of Texas sat down with former President Barack Obama in November amid rumors that the congressman may launch a bid for president in 2020.
The duo met in Obama's office in Washington on Nov. 16, according to The Washington Post.
O'Rourke publicly revealed a week later that he was considering a presidential run despite consistently claiming during his Senate campaign that he definitely will not be running for president.
Advertisement - story continues below
After he was asked about his presidential aspirations on Nov. 26, O'Rourke conceded to reporters that he decided "not to rule anything out."
He further acknowledged that he gave a different answer while he was campaigning, admitting that his position had switched following his loss to Texas Republican Sen. Ted Cruz.
"Running for Senate, I was 100 percent focused on our campaign, winning that race and then serving the next six years in the United States Senate," O'Rourke said.
"Now that that is no longer possible, you know, we're thinking through a number of things."
Advertisement - story continues below
Obama has reportedly been meeting with various potential Democratic contenders such as independent Sen. Bernie Sanders of Vermont and Democratic Sen. Elizabeth Warren of Massachusetts.
Interestingly, Obama notably left O'Rourke's name off the list of his endorsements prior to the midterm elections, a move that was seen as strategic in part due to the former president's unpopularity in the state of Texas.
Do you think President Donald Trump could beat "Beto" O'Rouke in a presidential contest?
"Beto is not going to be helped by an Obama endorsement in Texas," Adam Hodge, a Democratic strategist, said at the time.
"Quite frankly, he's got his own brand in Texas."
The El Paso congressman gained national attention after a constituent asked the Senate hopeful in August if he felt that NFL players kneeling for the national anthem was disrespectful to the country and America's veterans.
Advertisement - story continues below
In a now viral interaction, O'Rourke disagreed and commended the demonstration. The response drew lavish praise from the Hollywood elite, springboarding the congressman onto the daytime and late night television circuit.
O'Rourke amassed a war chest of cash after donations from around the country began rolling in — accordingly, he received more campaign contributions in one quarter than any Senate candidate in American history. In the third quarter of 2018, he raised a staggering $38.1 million.
Cruz maintained a steady, albeit tightening, lead throughout the duration of the campaign, though, and ultimately fended off O'Rourke by winning re-election to retain his seat as junior U.S. senator for the Lone Star State.
Conversation