News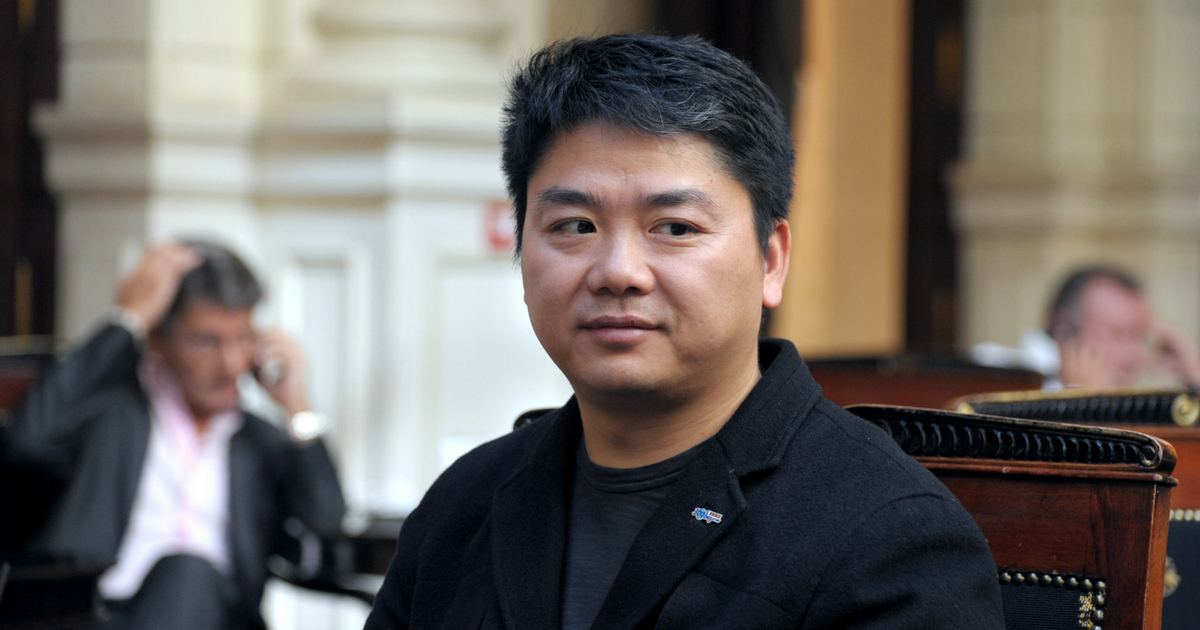 Billionaire CEO Arrested In Minnesota For Sexual Misconduct
Liu Qiangdong, the billionaire CEO of a Chinese e-commerce giant JD.com, was arrested in Minnesota Friday on suspicion of sexual misconduct.
The company said it was a false allegation after Qiangdong, also known as Richard Liu, was released. He's worth an estimated $7.9 billion according to Forbes, making him one of China's richest men.
"During a business trip to the United States, Mr. Liu was questioned by police in Minnesota in relation to an unsubstantiated accusation," the company said Sunday, The Wall Street Journal reported. "The local police quickly determined there was no substance to the claim against Mr. Liu, and he was subsequently able to resume his business activities as originally planned."
Advertisement - story continues below
Liu has previously been accused of sexual misconduct, The WSJ reported. He reportedly tried to keep his name out of a sexual assault case in Australia, where he has a home in Sydney, in 2015.
Beginning in 1998 as an online electronics store, JD.com has become an online retail behemoth — operating similar to Amazon. Walmart is its second largest shareholder, behind Liu, owning 10 percent and 17 percent, respectively.
Alphabet's Google owns about 1 percent of the company after investing $550 million in June, The Daily Caller News Foundation reported June 18. The deal included the stipulation of promoting JD.com items in Google's shopping platform.
"We are excited to partner with JD.com and explore new solutions for retail ecosystems around the world to enable helpful, personalized and frictionless shopping experiences that give consumers the power to shop wherever and however they want," said Google Chief Business Officer Philipp Schindler.
Advertisement - story continues below
JD.com is a direct competitor to Alibaba, which is often referred to as the Chinese Amazon equivalent, but they both aim to expand their businesses globally, The Daily Caller News Foundation reported.
Google's deal with JD.com is one of several moves that shows its opening business in China, raising potential ethical concerns over the country's human rights record.
Do you think Google should have made a deal with this CEO's company?
The search engine giant left the country in 2010 for its strict censorship laws, Forbes reported Jan. 15, 2010, but will soon be returning.
14 human rights organizations, which include Human Rights Watch and Amnesty International, sent an open letter to Google CEO Sundar Pichai Aug. 28, demanding the company end its development of a Chinese censored search engine, called Dragonfly, The Daily Caller News Foundation reported.
Google's own employees criticized their employer for creating Dragonfly in an open letter on August 16, citing the company's unofficial "Don't be evil" motto, The Daily Caller News Foundation reported.
Advertisement - story continues below
"Google's mission statement literally says, 'Organize the world's information and make it universally accessible.' Censorship directly contradicts making information accessible," an anonymous Google employee told BuzzFeed. "It's like Google capitulating to an oppressive organization."
A version of this article appeared on The Daily Caller News Foundation website. Content created by The Daily Caller News Foundation is available without charge to any eligible news publisher that can provide a large audience. For licensing opportunities of our original content, please contact licensing@dailycallernewsfoundation.org.
Conversation