Commentary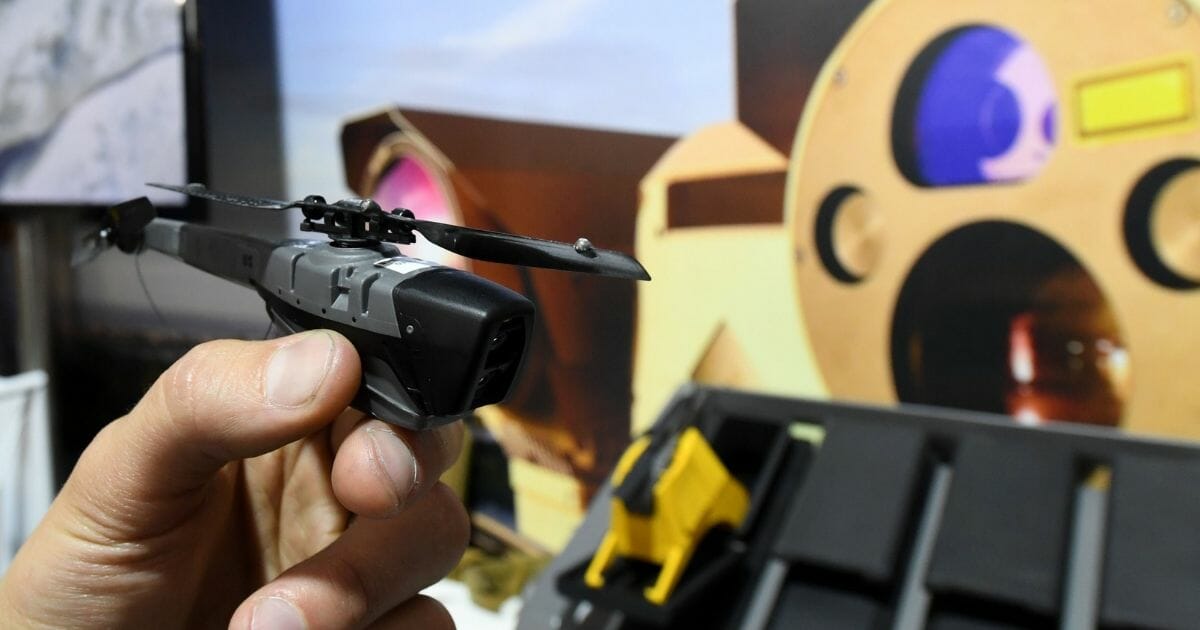 Army's New 2-Ounce Black Hornet Drone Just Had Its First Real World Test
A powerful nano drone is going through the rigors of Afghanistan with the 82nd Airborne Division, and it's quickly becoming an indispensable tool for infantry there.
The advanced Black Hornet Personal Reconnaissance System was first given to paratroopers from the 82nd in the spring. It was only last month when those same soldiers were deployed to Afghanistan.
In that short time, the new Black Hornet is already proving itself.
Advertisement - story continues below
"The Black Hornet provided overhead surveillance for the patrol as it gauged security in the region and spoke to local Afghans about their concerns," read a division statement acquired by Stars and Stripes.
To reduce combat risks, soldiers "routinely employ the system," the statement says.
Although other countries have used variants of the system, it appears the United States Army has the newest and beefiest version. A promotional video boasts thermal imaging and night-vision-ready cameras.
Advertisement - story continues below
It's not hard to see how a tool that can give squads a bird's eye view of an area can be extremely valuable.
Beyond being able to ascertain surrounding terrain and structures quickly and effortlessly, the Black Hornet drones also give soldiers the ability to scout areas and structures without being directly in harm's way. With a range of over a mile, these micro machines extend the range of soldiers by a massive factor.
Should this tech be fast-tracked for all combat troops?
The drones can also enter structures through open doors or windows.
Despite being small enough to fit on a utility belt, the tiny drone loses nothing in the speed department and can fly at 20 feet per second.
A specification sheet from FLIR Systems reveals exactly how many capabilities the company was able to pack into a 6.6-inch, 1.16-ounce drone.
Advertisement - story continues below
The tough little drone is able to withstand extremes of temperature, wind gusts and even light rain and snow. This force multiplier has nearly a half-hour of flight time, leaving soldiers plenty of time for a range of mission objectives.
The Army plans to equip every squad with a Black Hornet, allowing a major force-wide advantage in situational awareness without sacrificing the ability to remain covert.
Conversation