News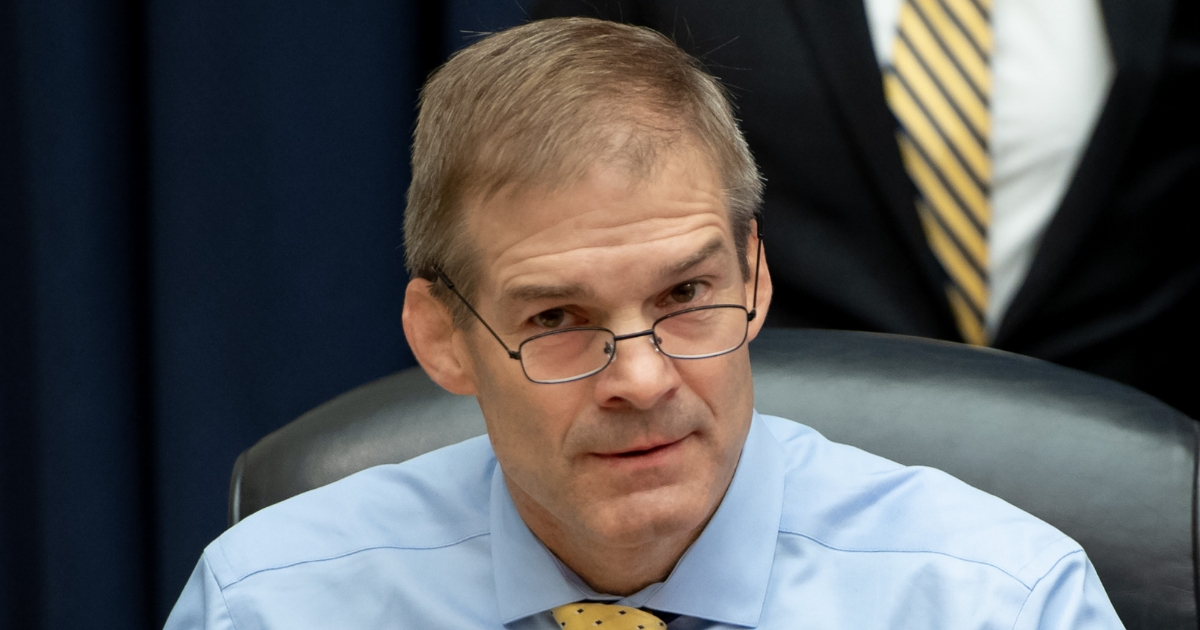 GOP House Scrambling To Pass Agenda Before Democrats Take Over
With the impending change in power in the House of Representatives following the midterm elections, the outgoing majority Republicans have a ticking clock to make headway on their agenda initiatives.
According to The Daily Caller News Foundation, Republican representatives are optimistic that they will be able to pass key legislation before the end of their term.
Ohio's Republican Rep. Jim Jordan named a list of priority bills that he thinks Republicans should try to send to President Donald Trump's desk before Republicans lose their majority.
Advertisement - story continues below
"Republicans still have an opportunity to do what we said," Jordan told The Daily Caller News Foundation on Tuesday.
"We should fund the border security wall, pass a farm bill that requires able-bodied adults to work if they receive welfare, and keep working to hold the FBI and (Department of Justice) accountable for their misconduct during and after the 2016 election," he said.
Matt Schlapp, the chairman of the American Conservative Union, recommended that Trump find bipartisan issues that both parties will agree to push forward.
"The Democrats risk looking like a party having a temper tantrum if they continue to just resist and persecute," Schlapp said to TheDCNF. They may dislike the president but he persists and they need to find a way to be constructive."
Advertisement - story continues below
"The administration should also try to work on issues they can work together on like infrastructure, 5G, increasing labor availability, limiting overseas military engagements and the Nat'l security issues around China," he continued.
"The Democrats have a chance to look like they are ready for this moment and with big problems voters will be judging if this is a fling or a long-term commitment."
Do you think Republicans will be able to pass legislation on these issues before January?
Prior to the midterms, outgoing House Majority Leader Paul Ryan promised Trump a "big fight" to find funding for the border wall as soon as midterm elections had passed, The Associated Press reported.
"We intend on having a full-fledged discussion about how to complete this mission of securing our border and we will have a big fight about it," Ryan said during a speech at the National Press Club.
Ways and Means Chairman Kevin Brady was positive as he spoke to reporters on Capitol Hill on Tuesday. Brady said Republicans will pass legislation before the end of the year if they're not obstructed by Democrats.
Advertisement - story continues below
Among the issues that Brady believes Republicans should address are the Family Savings Act and Tax Reform 2.0.
"So we've got a couple of priorities for the lame duck. Obviously, Tax Reform 2.0 passed out the House in July with 44 Democratic votes for the three bills, so we're hopeful that we can find bipartisan support and common ground for some of that here in the lame duck," Brady said, according to The Daily Caller.
"I think, especially the Family Savings Act, which is a big step forward on helping families and workers save more and earlier. I think we've done good bipartisan work there, with the Senate as well, so I'm hopeful," he added.
Republican Gov. Rick Scott of Florida, who is slated to win the Senate seat following the end of the Florida recount, told TheDCNF that he plans to work with "everybody" on crucial legislation.
Advertisement - story continues below
"I think everyone comes up here with an idea of what they'd like to accomplish for their citizens they represent," Scott told TheDCNF on Wednesday.
"I'm in the same position. I'm going to work with everybody I can to get stuff done and I hope everybody else does the same thing."
Conversation