News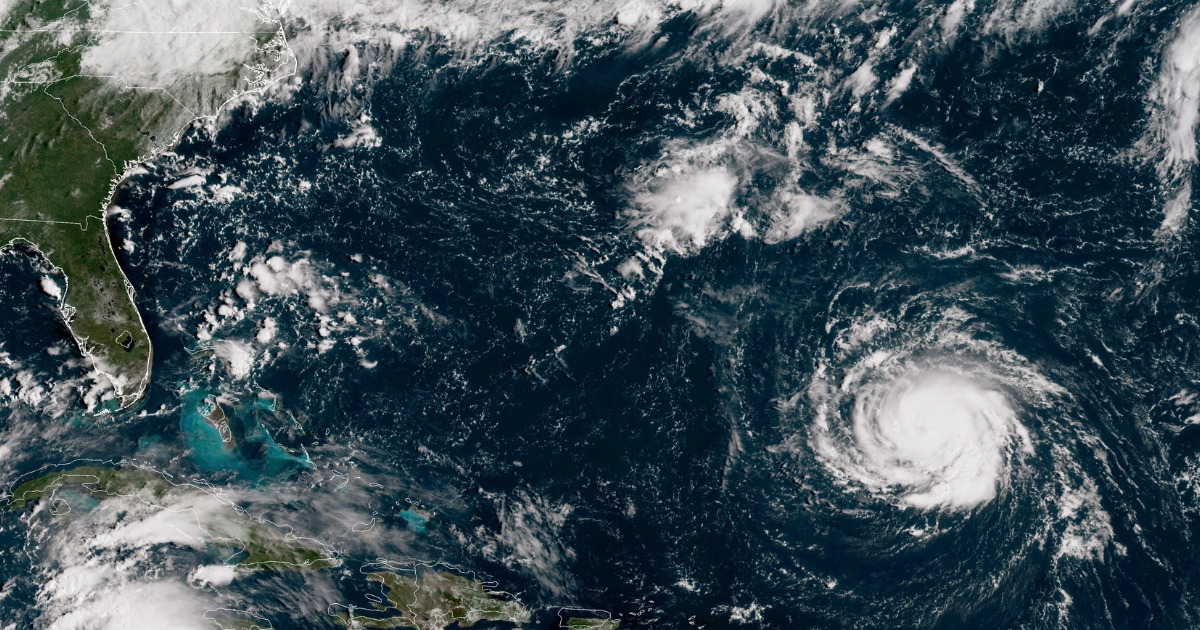 Hurricane Florence To Hit 'Brick Wall,' Dump 'Tremendous' Amount of Rain
The East Coast is bracing for what could be a record breaking amount of rainfall brought in by category 4 Hurricane Florence.
Forecasters expect this storm to develop into a "major" storm and eventually stall, bringing with it torrential rainfall.
Hurricane Florence is expected to make landfall Thursday evening into Friday morning along the Carolina coastline and is projected to push its way inland after that.
Advertisement - story continues below
While the East Coast is no stranger to hurricanes, Florence has some forecasters concerned as there are some who are expecting the storm to stall once it hits land.
Perspecta Weather writes that "very strong high pressure ridging is now building at upper levels of the atmosphere across southeastern Canada and the northwestern Atlantic."
The weather site reports that this high pressure ridge will work its way down the coast over the next few days and will act as an "atmospheric brick wall," causing the storm to stall.
Because of the slow down, the Carolinas, as well as the Mid-Atlantic region, are expected to receive a potential deadly record amount of rainfall.
Advertisement - story continues below
Even Matt Drudge, creator of the Drudge Report, took to Twitter to post a rare tweet regarding the storm.
He writes, "Hurricane Florence may end up being the worst natural disaster in recorded history for the Carolinas and Virginia. 3 to 4 feet of rain, IF predictions hold! BIG news week developing…"
Are you concerned about Hurricane Florence?
https://twitter.com/DRUDGE/status/1038972739992911872
To add to the concern for this storm, the National Hurricane Center tweeted that this is storm will likely cause a "life-threatening" storm surge starting as early as Tuesday.
September 10, 11 AM EDT: Here are the Key Messages for #Hurricane #Florence. You can always get the latest forecast at https://t.co/tW4KeGdBFb pic.twitter.com/IJ7OG63Zrp

— National Hurricane Center (@NHC_Atlantic) September 10, 2018
Advertisement - story continues below
Moreover, the National Hurricane Center confirmed the concern of flooding saying, "Life-threatening freshwater flooding is likely from a prolonged and exceptionally heavy rainfall event, which may extend inland over the Carolinas and Mid Atlantic for hundreds of miles as Florence is expected to slow down as it approaches the coast and moves inland."
According to the Los Angeles Times, since record-keeping began over 150 years ago, North Carolina has only been hit by one Category 4 storm.
In 1954, Hurricane Hazel hit the state with 130 MPH winds.
That storm eventually caused upwards of $163 million in damages to the Carolinas.
Conversation