Commentary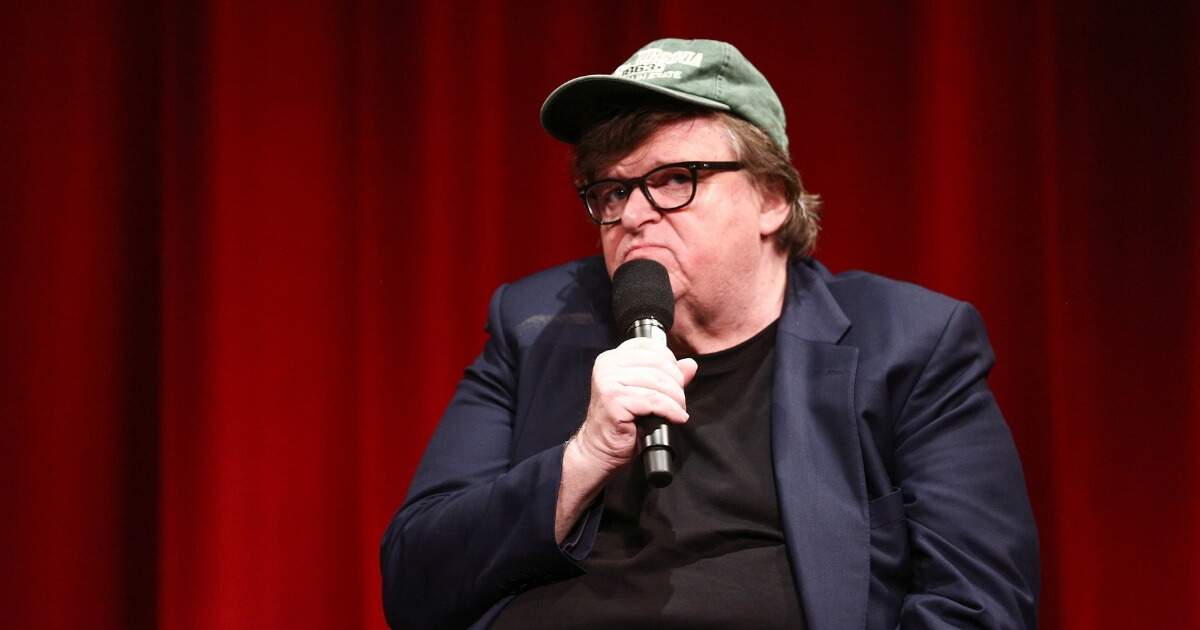 Michael Moore Box Office Catastrophe: Earnings Reportedly Down 90% From Career Best
The bigger they are, the harder they fall. Perhaps this has never been more true than it is right now for film maker Michael Moore.
Moore must be feeling the pain after last weekend's box office numbers didn't draw the crowds for his latest  leftist motion picture hit piece against President Donald Trump, "Fahrenheit 11/9."
It appears that Moore has hit an all time career low. Ten years ago, his film "Fahrenheit 9/11" made him more than $100 million dollars, according to American Thinker. But last weekend's release is only expected to bring in one tenth of that amount.
Advertisement - story continues below
Liberals are jumping off the Moore ship.
There was a day when audiences followed Moore's lead and soaked up the dialog he was offering but Variety gave Moore a dismal review of his latest release and has declared that he has lost his audience.
"The films of Michael Moore have been faltering at the box office for several years now. This weekend, though, the lackluster performance of his latest truth-to-power opus, "Fahrenheit 11/9," was notably dramatic, if not downright stark.
"The movie is a sequel, of sorts, to 'Fahrenheit 9/11,' Moore's scathing riff on the administration of George W. Bush. That movie, when it was released in 2004, made $119 million, becoming the highest-grossing documentary of all time.
Advertisement - story continues below
"It was a special moment, of course. America was still grappling with the shock of 9/11, and Moore's film became a lightning rod — a catharsis for liberals (or some of them, anyway) and a symbol, for conservatives, of everything that was wrong with liberalism.
"But one thing, perhaps, that everyone could agree on is that in 'Fahrenheit 9/11,' Michael Moore, for good or ill, had become instrumental in defining the national dialogue."
Is Micheal Moore's latest film flop proof he's washed up as a film maker?
Variety goes on to describe "Fahrenheit 11/9" as "his scathing riff on the administration of Donald J. Trump," and calls it "more than just a staggering comedown" from his previous documentary successes.
Moore has failed to move out of the era of Bush, unlike his audience who has "drifted away" from the liberal dialogue he is trying to perpetuate to the present day.
According to Variety, liberals have seen through the Moore rhetoric and lies and he no longer has a fresh message to offer that will resonate with the progressive movement. They've heard it all before.
Advertisement - story continues below
But Variety isn't the only Hollywood media outlet to rain on Moore. The Hollywood Reporter took a few swipes at the film maker as well.
"Moore is part of the chorus these days, not the ringleader like he seemed to be back when Fahrenheit 9/11 dropped. Uncovering outlandish tweets and insane, alleged cover-ups is an everyday occurrence when it comes to Trump. Fahrenheit 11/9 felt outdated the day it dropped," box-office analyst Jeff Bock of Exhibitor Relations told The Hollywood Reporter.
However, the pendulum always swings back in the other direction. Conservatives have picked up on pop culture's messaging platforms and made a few great films of their own.
Dinesh D'Souza released "Death of a Nation" in August of this year, just two years after "Hillary's America: The Secret History of the Democratic Party" in 2016.
Advertisement - story continues below
And with the success of films like "American Sniper" and "13 Hours: The Secret Soldiers of Benghazi" it seems Americans are sending the film industry a message. People are just not buying the liberal message anymore.
America is tired of liberal hate mongering. I believe President Donald Trump's "make America great again" campaign awakened American exceptionalism that is programed into our DNA. The irrational leftist arguments just don't make sense anymore to a nation of people who believes we can do and be better.
D'Souza isn't the only one with a pre-midterm movie out. Steve Bannon, former White House chief strategist, has released a great film that you should see before you go to the polls, and we have it here for you, for free.
This insiders' look at what went on behind the scenes of the Trump campaign is far more insightful than anything coming from the left. "Trump @War" can be streamed by following this link.
Conversation