Op-Ed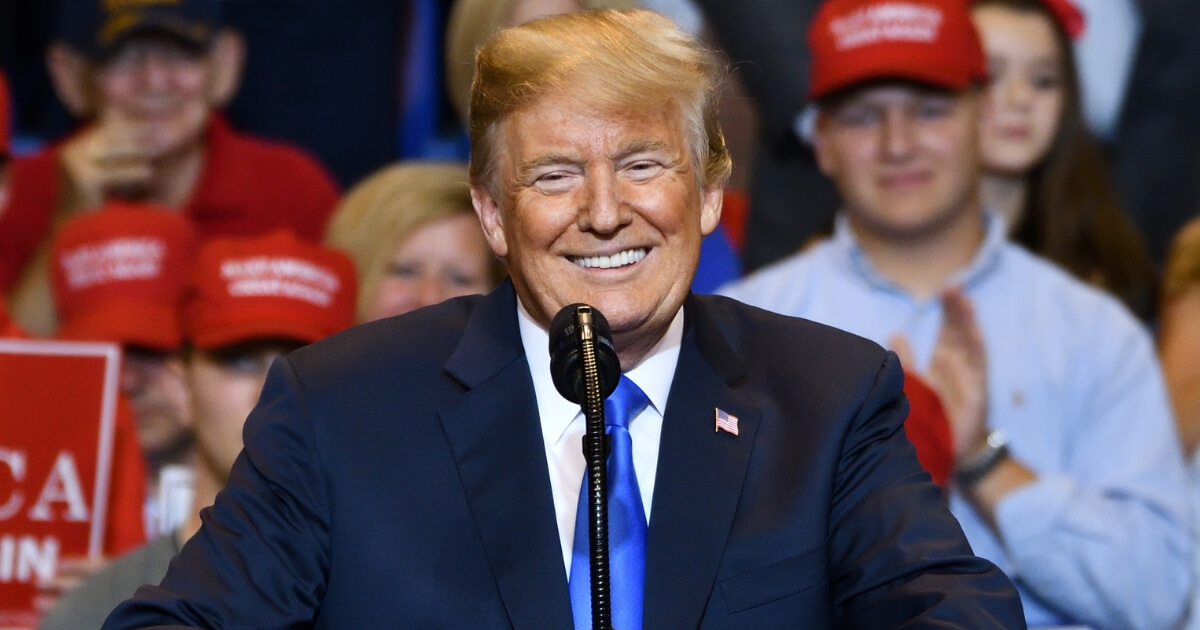 President Trump vs Traitors, Liars and Cowards: Who Will Win the Championship Rounds?
When I was a college boxer, before the last two rounds my trainer would say to me, "Let's go! Championship rounds — give me everything you got."
My opponent and I would come out of our corners and give everything we had, throwing our hardest punches, desperately trying to take the other guy out.
We are now into the championship rounds of the fight between President Donald Trump and the Mueller coup. They will be throwing everything they have at the president for the next two months before the final bell sounds on Election Day.
Advertisement - story continues below
For over a year the Mueller thugs have been pounding Trump's body, trying to wear him out before the last two rounds. The coup has sent in a motley team of cowards, liars and traitors to deliver the low blows.
Traitor, liar and coward Robert Mueller: using illegal, false evidence to become special counsel, refusing to do the task for which he was appointed, launching an all-out attack on anyone connected to Trump who could be used to overthrow him, framing Trump associates with deceit and outright lies, conducting illegal searches of the president's lawyers and using impermissible, seized evidence, grinding those he could use against the president by threats of additional charges and prison, bankruptcy, destruction of personal reputation, using the threats to force them into making false statement about Trump, coercing guilty pleas from innocent people and then forcing them to cooperate with the coup, illegally releasing grand jury testimony.
Traitor, liar and coward Rod Rosenstein: orchestrating the Russian investigation by using false documents, paid for by the Clinton machine, to deceive FISA judges into issuing illegal warrants against Trump associates, signing illegal FISA warrants for Trump associates, lying to Congress and to the president.
Traitor, liar and coward James Comey: lying to the president and Congress, creating elaborate schemes of lies and deceit to entrap Trump associates, using threats and plea bargains to coerce Trump associates into working against him, using ill-gotten evidence to create a secret FBI operation, using the secret operation to help the DOJ build a case for a special prosecutor, leaking the Russian dossier to the media to make sure a special prosecutor would be appointed.
Advertisement - story continues below
Traitor, liar and coward Jeff Sessions: lying to the president to become attorney general, turning over the Russian investigation to a Trump-hating special counsel, announcing he will do the same with the Clinton felonies, hindering congressional investigations into the coup, refusing to resign, refusing to fire Rosenstein and Mueller, protecting all of the coup operatives, arresting two key Republican congressmen just before the midterm elections to put their seats in doubt.
There are other traitors, liars, and cowards who also slithered into the ring from time to time to deliver their venomous blows. Among these other malcontents: Peter Strzok, Lisa Page, Bruce Ohr, James Clapper, Andrew McCabe, John Brennan.
Do you think Trump will survive these blows against him?
Now come the potentially devastating head shots of the championship rounds. The coup is going for a knockout while Trump will try to effectively counter-punch to stay on his feet until the final bell on Election Day.
First into the ring for the coup is the liar and coward Bob Woodward.
The coup sent Woodard into the ring to throw the first big headshot at Trump — his book of blatant lies, "Fear: Trump in the White House."
Advertisement - story continues below
Among the lies contained in Woodward's book are:
1. Former chief economic advisor, Gary Cohn, stole a draft letter from Trump's desk that would have withdrawn the United States from a trade agreement with South Korea. Woodward quotes Cohn, "I stole it off his desk. I wouldn't let him see it. He's never going to see that document. Got to protect the country."
2. Trump's former defense attorney, John Dowd, put Trump through a mock interview with Robert Mueller. Dowd did this because he didn't think Trump could tell the truth. Dowds said, after the mock interview, "Don't testify. It's either that or an orange jump suit."
3. Trump's Chief of Staff, John Kelly, said about Trump, "He's an idiot. It's pointless to try to convince him of anything. He's gone off the rails. We're in crazytown."
Advertisement - story continues below
4. Trump said about Jeff Sessions, "This guy is mentally retarded," and, "a dumb Southerner," then mocked the way he talks.
5. Trump became enraged when Fox News questioned his "course correction" to tamp down his original comments about the Charlottesville white nationalist rally. He later said to an aide, "This is the biggest f—ing mistake I've ever made. You never make these concessions. You never apologize. I didn't do anything wrong in the first place. Why look weak?"
All these statements have been denied by those alleged to have said, or witnessed, them.
The next liar and coward sent in the ring has no name. The New York Times ran their first anonymous Op-Ed, written, they say, by a senior official in the Trump administration whose name would be readily recognized and whose job would be jeopardized by its disclosure.
Advertisement - story continues below
They also say that doing this is was the only way they could deliver this important perspective to the public.
The title of the Op-Ed is, "I am a Part of the Resistance Inside the Trump Administration."
It claims many senior officials in the Trump administration are diligently working to frustrate parts of the president's agenda and his worst inclinations.
The writer says the members of Resistance are Trump appointees (and apparently not career government employees, which narrows down the list as to the writer's identity.)
Advertisement - story continues below
Speculation on who the writer is has reached a level of lunacy, even including Ivanka Trump and Kellyanne Conway.
The Op-Ed tears into Trump in a myriad of ways, clearly designed to do severe damage to him and his presidency. These members of the Resistance were, without a doubt, recruited by the coup.
According to the anonymous writer, the Resistance's goal is to preserve the country's democratic institutions and thwart Trump's misguided impulses which are anti-trade and anti-democratic.
This is a hard and painful headshot landed on the president but, being the fighter he is, he immediately counterpunched this sniveling coward without a name.
Advertisement - story continues below
These are the coup's opening head shots in the championship rounds. There are many more coming, each with increasing intensity.
Look for the final, and hardest, shot to be thrown, moments before the final bell, to deny the president the opportunity to counterpunch before the decision is rendered.
After the final bell, the voters will announce the decision and raise the winner's hand — possibly sealing the fate of the country for years to come.
The views expressed in this opinion article are those of their author and are not necessarily either shared or endorsed by the owners of this website. If you are interested in contributing an Op-Ed to The Western Journal, you can learn about our submission guidelines and process here.
Conversation
Notice: Due to threatened de-monetization, we have temporarily removed commenting while we build a long-term commenting solution that allows you to voice your opinion freely and allows us to continue to publish the news fearlessly and cover topics that you care about. If you would like to personally partner with The Western Journal to help us continue publishing while under relentless assault by Big Tech, please visit our
subscription page
here. We encourage you to share this article and discuss with your friends.