Sports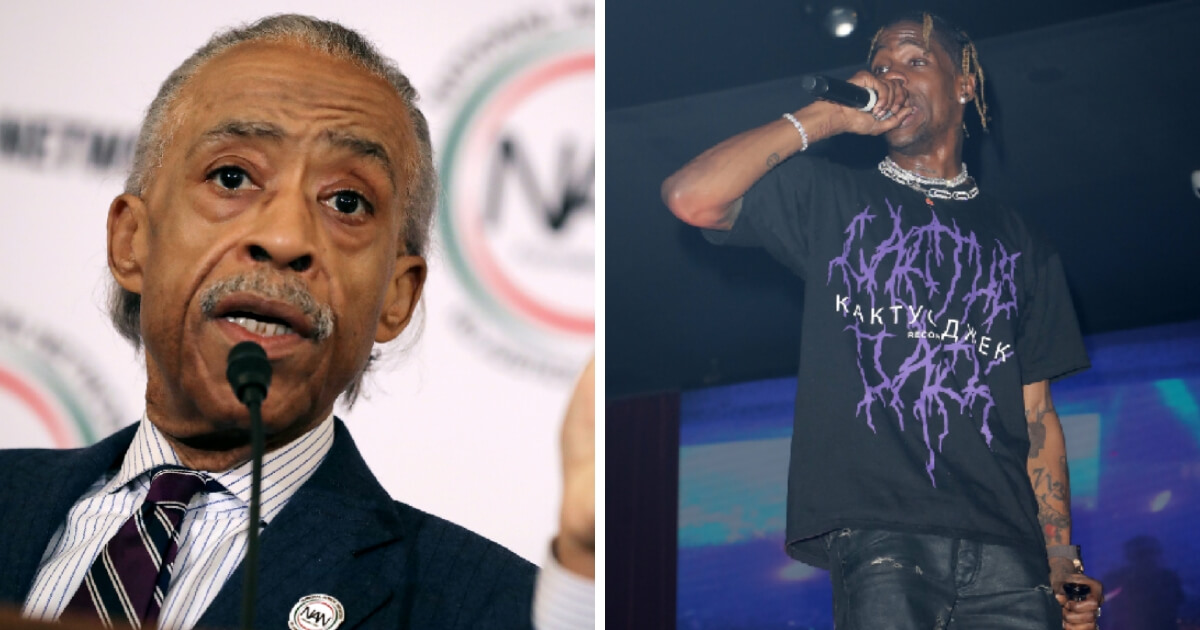 Al Sharpton Attacks Black Rapper for Reportedly Accepting Super Bowl Gig
Much has been made of the NFL's inability to find other musicians to partner with Maroon 5 for the halftime show of Super Bowl LIII.
Some well-known names in the music industry, ranging from Rihanna to Jay-Z, have reportedly turned down the chance to perform at the NFL's premiere event.
While the NFL has had no problem injecting politics into their Super Bowl festivities in the past, this time it seems that politics have caught up with them.
Advertisement - story continues below
A prevailing reason why so many performers have turned down the chance to play at the Super Bowl is the belief that former quarterback Colin Kaepernick is being "blackballed" by the league.
Kaepernick, who rose to notoriety in 2016 when he started kneeling in protest of the national anthem, has not played in the NFL since becoming a free agent in 2017.
His most ardent supporters believe it's because the NFL is colluding to keep him out over the anthem protest. Others believe it's because Kaepernick isn't worth the media circus and headache that would accompany a backup-quality quarterback.
Advertisement - story continues below
Either way, it's certainly a deeply divisive and polarizing issue.
So the backlash against rapper Travis Scott, who TMZ reported has agreed to perform alongside Maroon 5 for the Super Bowl halftime show, is hardly a surprise.
What is a mild surprise is the vitriol and venom being spewed toward Scott.
Take, for instance, the Rev. Al Sharpton's response to Scott's reported new gig.
"I think anyone that goes into the halftime show is in effect directly violating those that want to raise the question that the NFL should come to terms with what they have done and continue to do to Colin Kaepernick and those that protest on criminal justice issues," Sharpton said when approached by TMZ.
Advertisement - story continues below
Do you think Travis Scott deserves to be criticized for reportedly accepting the Super Bowl gig?
"You can't tell people to stand for those that take a knee and don't go to the games and then say 'but somebody ought to perform there and entertain,'" Sharpton continued. "You're drawing TV viewers, you're bringing supporters, and I think that you can't have it both ways. You can't help people market something and then turn around and say you agree with the people protesting."
"I think he should do what a lot of other major artists have done: say 'I'm not going to participate.' You can't fight against Jim Crow and then go sit in the back of the bus," Sharpton concluded.
It wouldn't be a stretch to call Sharpton's response a bit overblown. Perhaps Scott simply wants to perform at the Super Bowl and has no strong opinions on the complicated Kaepernick situation.
Advertisement - story continues below
Hollywood actor and "Creed" star Michael B. Jordan also expressed dismay over Scott's decision, thought perhaps not nearly as angrily as Sharpton.
"That's something I'm not that happy with," Jordan said about Scott's reported Super Bowl gig. "We're still trying to stand behind something right now."
Again, it's one thing to support Kaepernick. But to verbally abuse people who may not have an opinion on the matter is outrageous.
Advertisement - story continues below
The NFL is certainly not without its faults. They have an uncanny knack for drawing heated ire from all sides of the political spectrum. But for once, this all seems like wholly manufactured outrage.
Conversation