News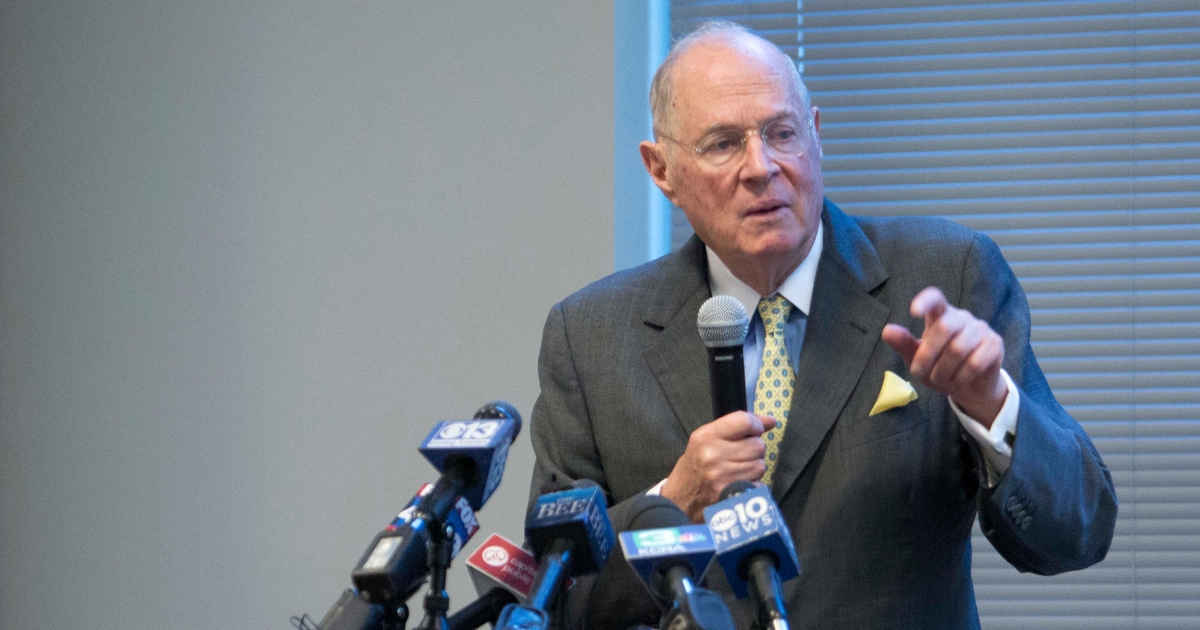 'Death and Decline of Democracy': Former Justice Kennedy Hesitant To Respond to Kavanaugh Hearing
Former Supreme Court Justice Anthony Kennedy made it clear Friday that he had nothing to say about the confirmation of his replacement.
But he still had something important on his mind.
Kennedy appeared Friday at a Sacramento, California school to celebrate Constitution Day. He would not take media questions and emphasized he would be ''very careful'' not to comment on the quagmire that enveloped the nomination of Brett Kavanaugh to replace him, according to an Associated Press report.
Advertisement - story continues below
"No, we've decided carefully not to comment," he said, according to the Sacramento Bee.
The factious politics of Kavanaugh's confirmation process and the acidic political tone of current politics were on the minds of the students he addressed.
''Nobody's behaving like adults,'' said Maya Steinhart, 17. ''It's absolute chaos and it makes no sense and it's terrifying and it's not working.''
Kennedy spoke about the troubled times of democracy, which despite seeming healthy at the end of the 20th century is now embattled.
Advertisement - story continues below
''Perhaps we didn't do too good a job teaching the importance of preserving democracy by an enlightened civic discourse,'' he said.
He added a somber comment to the students.
Do you agree that democracy is in trouble?
''In the first part of this century we're seeing the death and decline of democracy," he said.
Kennedy said that Africa, the Middle East and Venezuela could be even worse if democracy dies there.
"We can't let this happen," Kennedy said. "We can't let this happen because the whole idea of democracy is it protects freedom."
Advertisement - story continues below
Despite the shortcomings of democracy as it is lived in 2018, Kennedy said students need to keep studying the Constitution and learning from it.
"The Constitution doesn't belong to a bunch of judges and lawyers," he told students.
"It's yours, and since it's yours you have to protect it. And you can't protect what you don't understand. You have to transmit it to the next generation,'' he said.
Kennedy was confirmed in 1988 on a 97-0 vote. As noted by The New York Times, Kennedy was the nominee who was offered after the Senate had rejected Robert Bork.
Conversation