News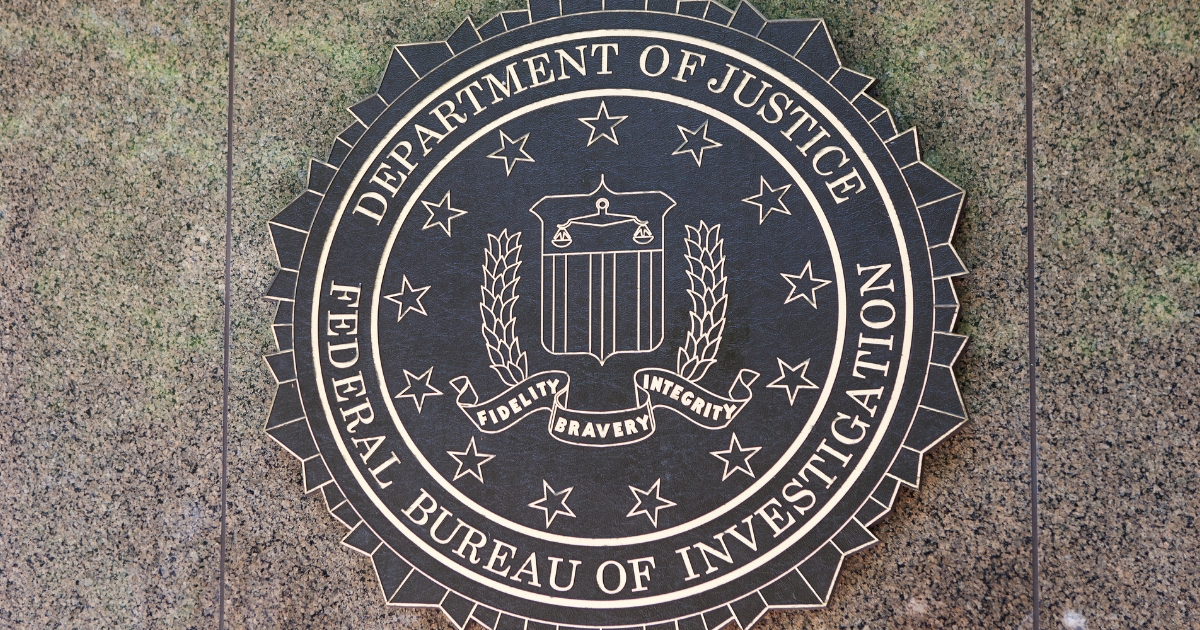 Trump: Exposing FBI Could Be One of the 'Crowning Achievements' of Presidency
President Donald Trump said that exposing the corruption behind the FBI Russia investigation will be one of the "crowning achievements" of his time in office.
In an interview with The Hill published on Tuesday, Trump also said that he regrets not firing former FBI Director James Comey immediately on his first day on the job, which had been his instinct while still a candidate after seeing how the bureau chief handled the Hillary Clinton email investigation.
The president accused the FBI of misleading the Foreign Intelligence Surveillance Act Court to obtain a search warrant in order to surveil Trump campaign adviser Carter Page during the 2016 campaign.
Advertisement - story continues below
"They know this is one of the great scandals in the history of our country because basically what they did is, they used Carter Page, who nobody even knew, who I feel very badly for, I think he's been treated very badly," Trump said. "They used Carter Page as a foil in order to surveil a candidate for the presidency of the United States."
Regarding the FISA judges, the president said, "It looks to me, just based on your reporting, that they have been misled. I mean, I don't think we have to go much further than to say that they've been misled."
He further expressed disappointment that the FISA judges apparently have not taken action, presumably based on what has been made public regarding the FBI's use of the unsubstantiated so-called Trump Russia dossier to obtain the FISA warrant. The dossier was funded by the Democratic National Committee and the Hillary Clinton campaign.
Do you think the exposing FBI wrongdoing will be a crowning achievement of Trump's presidency?
Advertisement - story continues below
Trump also addressed his decision that was announced on Monday to release the FISA application of Carter Page, as well as all the text messages concerning the Russia investigation, "without redaction," from Comey, former FBI Deputy Director Andrew McCabe, former FBI agent Peter Strzok, former FBI attorney Lisa Page and FBI official Bruce Ohr.
The president said the texts, particularly between Strzok and Page, show that the Russia investigation is bogus.
On Monday morning, Trump tweeted about a Fox News report concerning Lisa Page's testimony before the House Intelligence Committee in July during which she stated the FBI had found no evidence of Russia collusion before May 2017, when special counsel Robert Mueller was named to take over the investigation.
"Lisa Page Testimony- NO EVIDENCE OF COLLUSION BEFORE MUELLER APPOINTMENT." @FoxNews by Catherine Herridge. Therefore, the case should never have been allowed to be brought. It is a totally illegal Witch Hunt!

— Donald J. Trump (@realDonaldTrump) September 17, 2018
"It's a hoax, beyond a witch hunt," Trump told The Hill.
He further suggested the "insurance policy" that Strzok texted Page about in August 2016 was the Russia investigation, which was launched during this time frame.
Advertisement - story continues below
"What we have now is an insurance policy," the president said. "But it has been totally discredited, even Democrats agree that it has been discredited. They are not going to admit to it, but it has been totally discredited. I think, frankly, more so by text than by documents."
Trump argued that with the release of the FISA application, texts and other related documents, the public will now be able to see and decide for themselves if top officials within the Obama FBI and Department of Justice were engaged in wrongdoing when they used the apparatus of the federal government to surveil an opposing party candidate's campaign.
"All I want to do is be transparent," he said. "I hope to be able put this up as one of my crowning achievements that I was able to … expose something that is truly a cancer in our country."
Regarding Comey, the president argued the former FBI director's handling of the Clinton email investigation should have been all the information he needed not to keep Comey on as bureau head.
Advertisement - story continues below
"If I did one mistake with Comey, I should have fired him before I got here. I should have fired him the day I won the primaries," he said.
Trump added, "I should have fired him right after the convention, say I don't want that guy. Or at least fired him the first day on the job. … I would have been better off firing him or putting out a statement that I don't want him there when I get there."
Conversation