News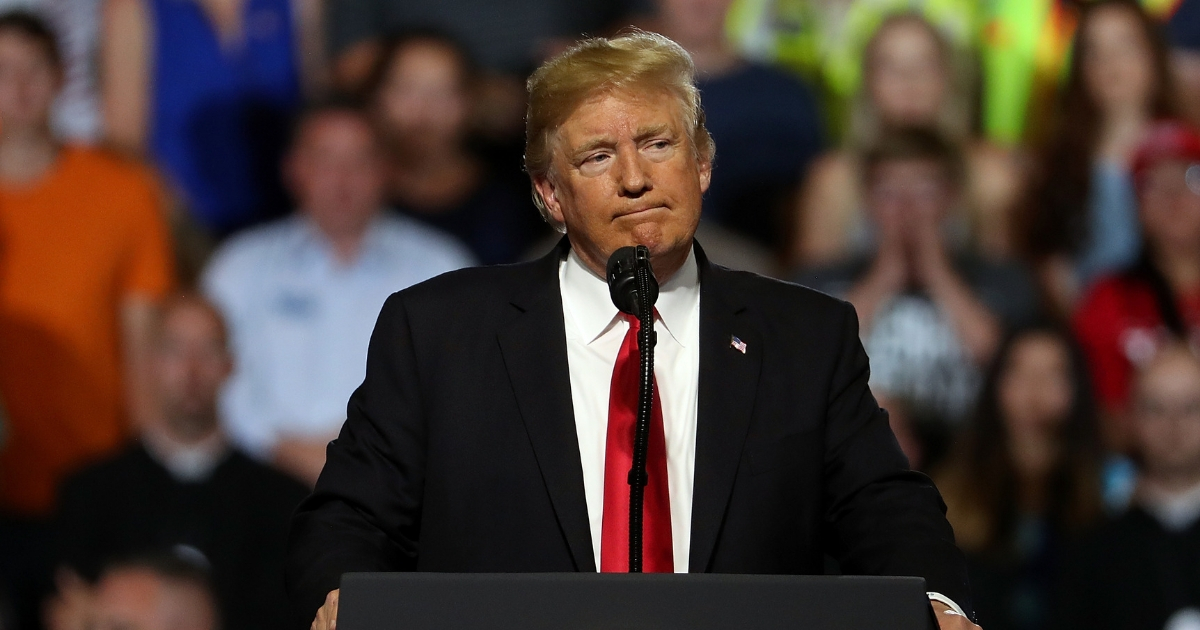 Trump Says AG Sessions Should Take Action on Anonymous NY Times Op-Ed
On Friday, President Donald Trump said it might be necessary to make a federal case out of the anonymous New York Times Op-Ed that attacked the Trump White House.
The president indicated that in his mind the column rises to the severity of needing to be investigated by Attorney General Jeff Sessions and the Department of Justice.
During an interview on Air Force One, Trump was asked whether he would take action against the Times, a news outlet that during the presidential campaign said it was fine for journalists to be biased in their coverage of Trump.
Advertisement - story continues below
"We're going to see, I'm looking at that right now," Trump said.
"I think so," he told a media pool, NPR reported. "It's national security. I would say Jeff should be investigating who the author of that piece was because I really believe it's national security."
Trump said the anonymous attack, which insisted the Trump White House was in disarray with aides working against Trump to protect the country, was "a disgrace" and "maybe even from the standpoint of national security, we'll find out about that."
Trump said an anonymous attack was a low blow, even by current media standards.
Advertisement - story continues below
"What's unfair, I don't mind when they write a book and they make lies because it gets discredited," Trump said, according to Fox News, adding that it's difficult to debate "when somebody writes and you can't discredit because you have no idea who they are."
"It may be a deep state person who's been there a long time. It's a very unfair thing," he said.
Do you think the mainstream media is out to get President Trump?
Does the so-called "Senior Administration Official" really exist, or is it just the Failing New York Times with another phony source? If the GUTLESS anonymous person does indeed exist, the Times must, for National Security purposes, turn him/her over to government at once!

— Donald J. Trump (@realDonaldTrump) September 5, 2018
New York Times journalist Michael M. Grynbaum tweeted a statement in response to Trump's comments, saying the Justice Department "understands that the First Amendment protects all American citizens and that it would not participate in such a blatant abuse of government power."
"The President's threats both underscore why we must safeguard the identity of the writer of this Op-Ed and serve as a reminder of the importance of a free and independent press to American democracy," he said.
Advertisement - story continues below
Are the investigative "journalists" of the New York Times going to investigate themselves – who is the anonymous letter writer?

— Donald J. Trump (@realDonaldTrump) September 6, 2018
Trump had earlier said the column was "treason, you could call it a lot of things," according to Fox News.
During Trump's rally in Billings, Montana on Thursday, Trump told an anecdote that he said cut to the heart of the matter.
"I asked a young, bright staffer of mine, why are they filled with such hatred for me? … The young aide looked at me and said, 'These liberal pundits, the haters, are upset because you've upset an entire way of life,'" Trump said.
Conversation