News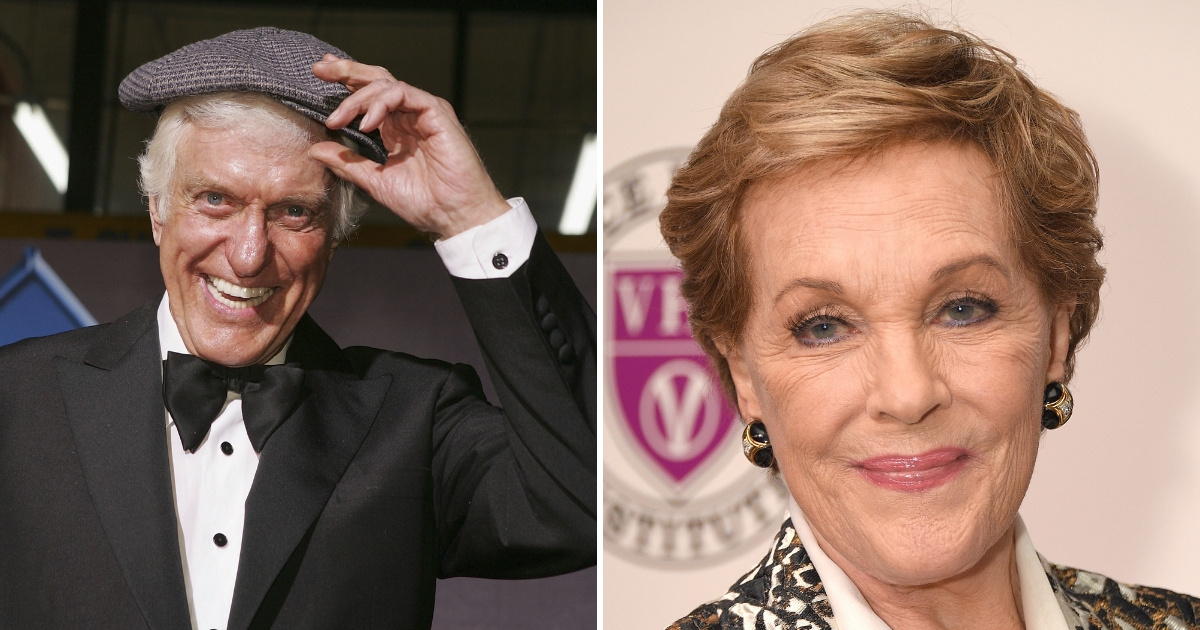 Why You'll See Dick Van Dyke but Not Julie Andrews in 'Mary Poppins Returns'
The magical 1964 classic is returning to the big screen with "Mary Poppins Returns" and Dick Van Dyke, 92, will appear in the film as the son of a greedy banker.
"Well, I've got to be a part of it," he told Entertainment Tonight. "I think I'll just have the one scene, and a little song and dance in it."
Yes, Van Dyke will dance and sing his way into your heart once again, but Mary Poppins herself will be played by someone other than Julie Andrews.
Advertisement - story continues below
Don't expect an Andrews cameo either as the Oscar winner has declined to appear in the film out of respect for Emily Blunt, who will play the flying nanny, Variety reported.
Film director Rob Marshall told Variety that Andrews made the decision and it wasn't a lack of trying to get her to appear in "Mary Poppins Returns."
"She immediately said no," Marshall told Variety at the Los Angeles premiere of the Disney film "Mary Poppins Returns" on Thursday.
According to Marshall, Andrews said, "This is Emily's show and I want her to run with this. She should run with this. This is hers. I don't want to be on top of that."
Advertisement - story continues below
Marshall also told Variety that Andrews was never pitched a role in the file, but a source close the film said that she was considered for the role of the balloon lady, which will be played by none other than Angela Lansbury.
Will you see 'Mary Poppins Returns?'
Blunt also commented on the disappearance of Andrews in "Mary Poppins Returns," saying, "She was very hands-off with the whole thing."
"There was discussion about, you know, that maybe she would come and do a bit in the movie and she was so generous actually," Blunt told Variety.
"She said to Rob, 'Do you know what this is? This is Emily's version of her and I don't want it to be that she's playing Mary Poppins the whole way through but then I come in and there's like oh, but there's the real Mary Poppins, you know?'"
Advertisement - story continues below
Marc Platt, the film's producer, seemed surprised by the fact that Andrews was even approached to appear in the film.
"She wasn't supposed to be in it at all," Platt said in a carpet interview with Variety. "But she's a friend of Rob's and a friend of ours and a big fan of Emily Blunt and has been lovely since day one about how this is Emily's turn and how happy she is for her … And it's Emily's turn.
"It's a different story and a different time," he added." There will only be one Julie Andrews and after people see this film they'll be able to say with equal joy that there's only one Emily Blunt."
Advertisement - story continues below
It is clear that Van Dyke is keen to reprise the movie that earned him a Golden Globe nomination more than five decades ago, and he showed up at the film's premiere with a cane showcasing the parrot from the famed Poppins character's umbrella.
Conversation