News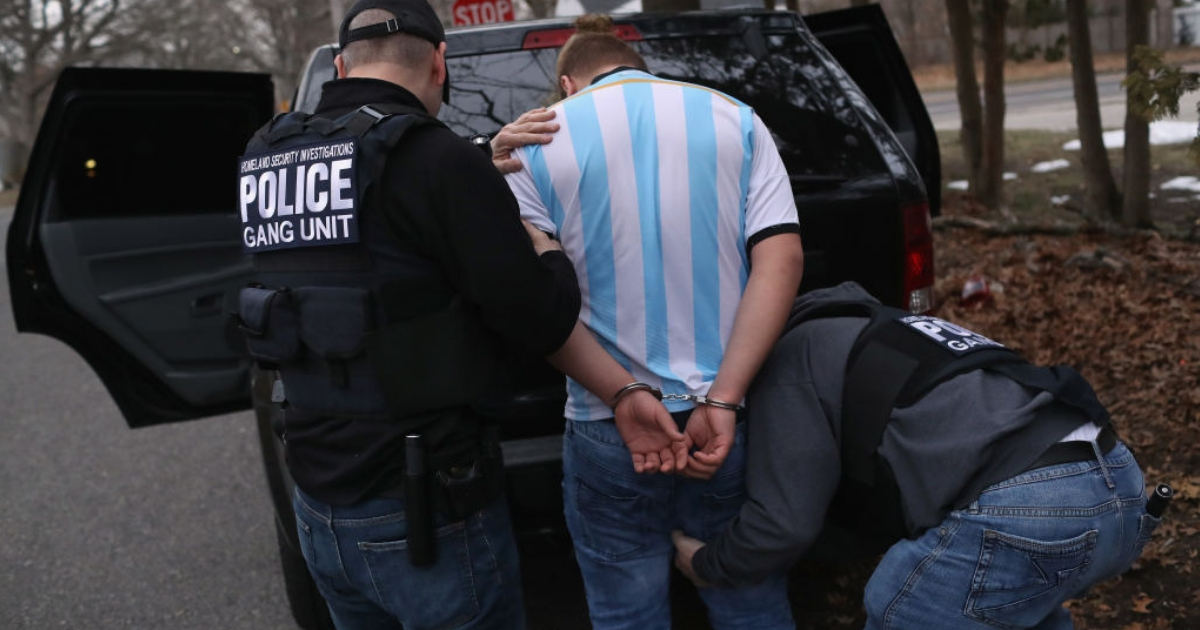 ICE Addresses State's Sanctuary Rules: Raids Will Continue, Likely Increase
New Jersey has announced new rules that will limit the extent to which state and local law enforcement agencies can work in partnership with federal Immigration and Customs Enforcement officials.
The "Immigrant Trust Directive" was announced Thursday by Attorney General Gurbir S. Grewal said, according to WCAU.
Grewal criticized President Donald Trump during his announcement, saying that current White House's policies have "cultivated a culture of fear" that pushes the "most vulnerable residents deeper into the shadows," Grewal said.
Advertisement - story continues below
Due to that fear, crimes go unreported and people refuse to testify at trials, allowing criminals to remain on the streets, the attorney general added.
"We know from experience that individuals are far less likely to report a crime to the local police if they fear that the responding officer will turn them over to federal immigration authorities," he said.
The new rules will draw "a bright line" between federal immigration officials and local police, Grewal said, according to NJ.com.
"With this directive, we hope to draw immigrants out of the shadows and into our communities. We hope to create an environment where residents feel safe around our officers, whether they're reporting a crime or simply striking up a conversation," he said.
Advertisement - story continues below
"No law-abiding resident of this great state should live in fear that a routine traffic stop by local police will result in his or her deportation from this country," Grewal said.
NEW JERSEY- becoming the armpit of America. New Jersey is following California's lead by adopting new sanctuary state-like rules… https://t.co/5Ve2gHalkB

— MCCAII (@MccaiiTx) December 2, 2018
Is this new policy a mistake?
ICE criticized the new policy.
"The New Jersey Attorney General's decision to further limit law enforcement's ability to cooperate with ICE undermines public safety and hinders ICE from performing its federally mandated mission," ICE Deputy Director Matthew Albence said in a statement.
Advertisement - story continues below
"Ultimately, this directive shields certain criminal aliens, creating a state-sanctioned haven for those seeking to evade federal authorities, all at the expense of the safety and security of the very people the New Jersey attorney general is charged with protecting," Albence added.
Knowing that illegal immigrants will be living in New Jersey but out of reach, Albence said ICE will need to step up raids, which will result in more "collateral arrests."
ICE will be notified of an illegal immigrant's pending release if the immigrant has committed murder, rape, arson, assault or domestic violence, but New Jersey officials will not hold them past midnight of the day they are scheduled to be released.
The American Civil Liberties Union supported the new policy.
Advertisement - story continues below
"Every New Jerseyan should be able to raise their children, go to work and contribute to their communities without the fear that an ordinary interaction with police could derail their lives," said Alexander Shalom, senior supervising attorney for the ACLU-NJ. "Because of this directive, everyone in our state can feel more secure in their rights and safer in their communities."
Conversation