Sports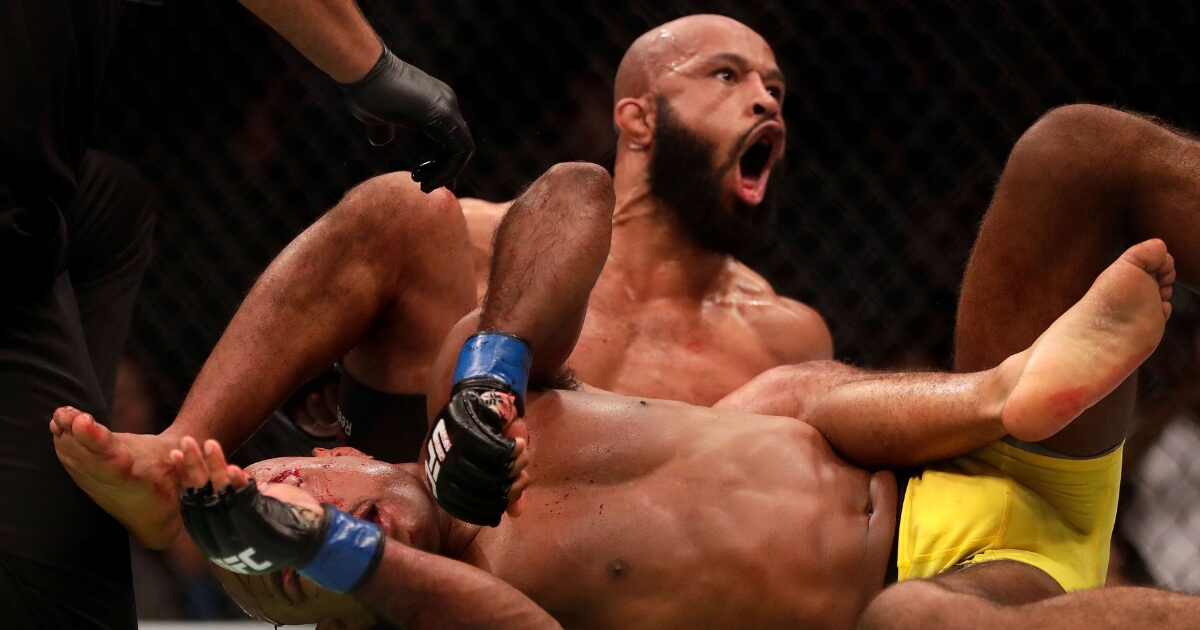 UFC Reportedly on the Brink of First Major Trade in MMA History
Trades happen all the time in the four major U.S. sports, but you rarely see trades in a sport like mixed martial arts.
Now, however, a blockbuster deal reportedly is in the works between two major MMA organizations — the Ultimate Fighting Championship and ONE Championship.
The UFC is the major MMA promotion in the United States, while ONE is based in Singapore.
Advertisement - story continues below
According to multiple media outlets, including ESPN, UFC will release former flyweight champion Demetrious Johnson from his contract to allow him to sign with ONE.
In turn, ONE will release former welterweight champion Ben Askren so he can finally join the UFC.
Whoa… Demetrious Johnson for Ben Askren? @BrendanSchaub called this a while a ago ? pic.twitter.com/CuwUAR4Lde

— Below the Belt with Brendan Schaub (@btbshowtime) October 24, 2018
Advertisement - story continues below
The deal isn't done yet, but sources say it will happen soon, ESPN reported.
Johnson — whose nickname is "Mighty Mouse" —  is a former UFC flyweight champion. The 5-foot-3 125-pounder lost his flyweight title to Henry Cejudo in August.
Demetrious Johnson wins the inaugural UFC Flyweight Title and goes on a 6 year tear, defending his title 11 times and cementing himself as one of the P4P best fighters to EVER do it. Then loses by decision ONE time and the UFC trades him for Ben "Been Asking" Askren. LOL

— MacMally? (@MacMallyMMA) October 24, 2018
Johnson, 32, had a 13-fight winning streak going into the fight. Up until then he had defended his title a record 11 times. His record in UFC is 27-3-1.
Advertisement - story continues below
ESPN notes that Johnson's coach, Matt Hume, also serves as ONE's vice president of operations.
Askren (18-0, one no contest) is the former welterweight champion at ONE. The 34-year-old retired after a first-round win over Shinya Aoki in November 2017 but remained under contract with ONE.
The 5-foot-10, 175-pound Akren is from Hartland, Wisconsin. Before he moved to MMA, Askren was a decorated collegiate wrestler. He won the NCAA championship twice in his weight class, then went on to win the U.S. championship in 2008 and the world championship in 2009.
I love watching @Benaskren compete, brilliantly technical. Very interested to see how he measures up to the top WWs in the @ufc . If I could choose it'd be @GeorgesStPierre for his debut but I realise that's highly unlikely. Who would you pick?

— Coach Kavanagh (@John_Kavanagh) October 25, 2018
Advertisement - story continues below
When asked about the chances of him joining the UFC this week, Askren tweeted that he was 98 percent that he would.
Stay tuned.
Conversation