News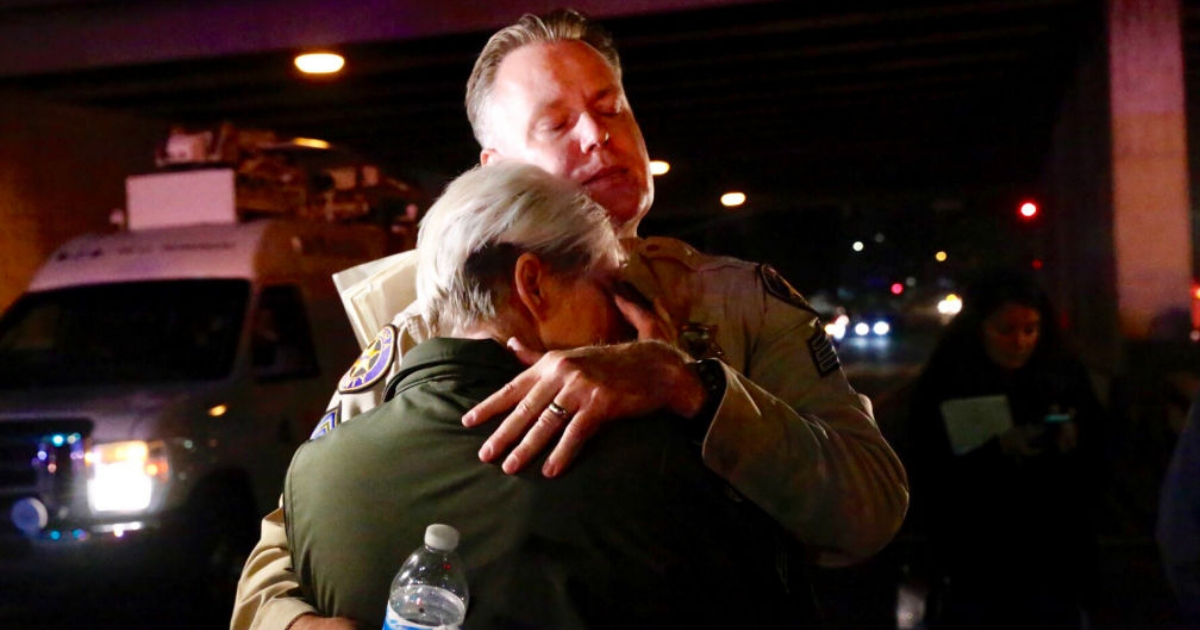 Identity of California Gunman Released, Known to Police and Had Military Background
The man who killed 12 people Wednesday night at a crowded bar in California has been identified by police as 28-year-old Ian David Long.
After Long entered the Borderline Bar & Grill in Thousand Oaks around 11:20 p.m., he threw smoke grenades and didn't say a word before opening fire with a .45 caliber handgun with an extended magazine. He was wearing all black clothes, a black baseball cap and a ski mask, witnesses said.
The gunman is believed to have legally purchased the weapon.
Advertisement - story continues below
According to Ventura County Sheriff Geoff Dean, the gunman is a retired Marine with a record of minor run-ins with law enforcement.
In 2015, he was the victim of battery at a local bar and in April police were called to his house for a "subject disturbing."
"(Police) went to the house. They talked to him. He was somewhat irate, acting a little irrationally," Dean said of the April incident.
At the time, deputies speculated that Long may have been suffering from post-traumatic stress disorder because of his time in military service. Dean didn't comment on whether that's a current concern regarding the deadly shooting Wednesday night.
Advertisement - story continues below
The country music dance venue was packed with 150 to 200 people for "College Country Night" including students from California Lutheran University, private Christian school Pepperdine University and California State University Channel Islands.
Long reportedly shot the unarmed security guard first, before shooting the bar's security and staff members. He then opened fire on the rest of the patrons.
Sheriff's Sgt. Ron Helus, a 29-year veteran of the department, was also killed in the deadly shooting. The first to arrive on the scene, Helus immediately entered the bar upon hearing gunfire.
He was planning to retire next year.
"Ron was a hardworking dedicated sheriff sergeant," Dean said. "He was totally committed. He gave his all. And tonight, as I told his wife, he died a hero because he went in to save lives. To save other people."
Advertisement - story continues below
Dean described the scene as "hell.
"It is a horrific scene in there," he said. "There is blood everywhere."
Law enforcement has not revealed a motive for the shooting.
"There's no indication that he targeted the employees. We haven't found any correlation," Dean said at a news conference. "Maybe there was a motive for this particular night, but we have no information leading to that at all."
Advertisement - story continues below
Long died at the scene. Authorities believe he turned the gun on himself.
Conversation