Commentary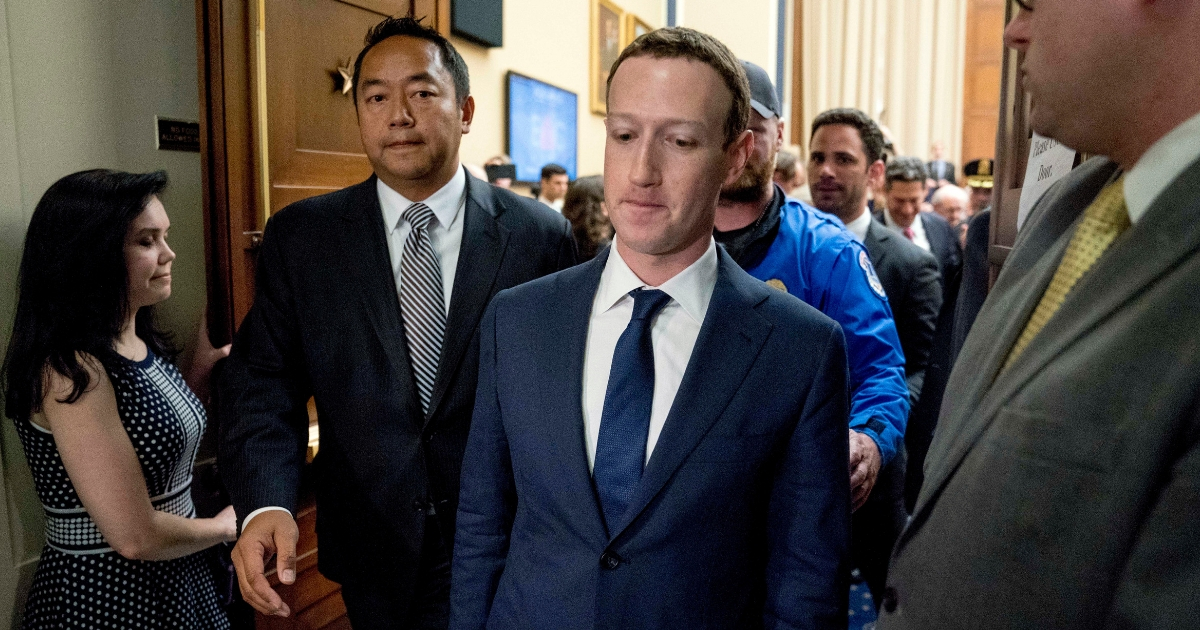 Commentary
The Upper Cut: Zuckerberg's Formal Statement Spells Trouble for Facebook
Last week, on the Thursday before Thanksgiving, Facebook CEO Mark Zuckerberg issued the second in a series of statements aimed at controlling at least some part of the damage wreaked on the company by a series of security breaches, statements by executives, news reports of censorship and other bad publicity.
It's been a bad year for Facebook. Unfortunately, Zuckerberg's statement doesn't look like it's going to make it any better.
He starts out promisingly enough: "Many of us got into technology because we believe it can be a democratizing force for putting power in people's hands."
Advertisement - story continues below
Then he writes a 4,500-word essay describing the process Facebook is putting into place to do exactly the opposite.
There are so many things wrong with what he wrote — so many accidental revelations of his true thinking — that it would take an essay of similar length to unpack it all. (Two friends and I had a casual conversation about it on a messaging app that amounted to almost 2,000 words without even trying — I know, we're super cool.) But let me point out a few of the most egregious issues to which Zuckerberg himself appears either blind or hopeful of blinding us.
Facebook's Embedded Liberal Bias
Let me be clear: I have no problem with liberal bias. The Western Journal is a conservative, Christian publication, and denouncing anyone who claimed to be the opposite would be hypocritical.
Advertisement - story continues below
My problem is with unrevealed bias. I don't much care whether the writer is oblivious to the bias (as may be the case with Zuckerberg and some of his key people) or intentionally hiding it (as may be the case with a number of other Facebook executives). Everyone has biases; pretending otherwise is rather silly.
And for all of Zuckerberg's claims of neutral intent, no matter how much he does or doesn't mean them, his Nov. 15 statement made his liberalism crystal clear.
Do you think the DOJ should bring antitrust action against Facebook?
"One of the most painful lessons I've learned is that when you connect two billion people," he wrote, "you will see all the beauty and ugliness of humanity."
Welcome to adulthood, Mark. A little late, maybe, but better late than never — if this revelation is meaningful.
Spoiler alert: It's not. I wish I knew Zuckerberg personally so that I could make some sort of educated guess as to whether his plan to address the "ugliness of humanity" is intentionally deceptive or simply naive.
Advertisement - story continues below
Either way, it's doomed. Because his plan to deal with the ugliness of people is to involve more people.
"What should be the limits to what people can express?" he asks, apparently serious. "What content should be distributed and what should be blocked? Who should decide these policies and make enforcement decisions? Who should hold those people accountable?"
You've guessed the answer by now: Facebook employees. That's the liberal solution to nearly everything: Centralized control. Trust us, do as we say (not, of course, as we do) and everything will be copacetic.
Because it's worked so well so far.
Advertisement - story continues below
And yet Zuckerberg seems to believe that Facebook is a "democratizing force." Amazing.
Now, I'm sure he'd argue that it won't be only Zuckerberg and a handful of yes-men making those decisions. (I'll get back to that.) But there's no need to reinvent this wheel in the first place.
If the goal is really to maximize freedom of expression while minimizing societal harm, we already have a system for that. It's called capitalism.
The best — really, the only — way to balance those competing goals is through the free market. The Department of Justice should initiate antitrust action against Facebook and break it up into a number of smaller social media networks. Let those networks set their own guidelines regarding freedom of expression versus mitigating hate speech, and people will decide, through market choices, which guidelines meet their needs best.
Advertisement - story continues below
Let me be clear (again): This is my opinion, not the editorial position of The Western Journal, which, to date, has not expressed an editorial position on that topic.
That said, may the best algorithm win.
The Liberal Facebook Echo Chamber
"Our policy process involves regularly getting input from outside experts and organizations to ensure we understand the different perspectives that exist on free expression and safety, as well as the impacts of our policies on different communities globally," Zuckerberg wrote. That doesn't sound too bad … until you finish the paragraph.
Advertisement - story continues below
"Every few weeks, the team runs a meeting to discuss potential changes to our policies based on new research or data," he explained. "For each change the team gets outside input — and we've also invited academics and journalists to join this meeting to understand this process."
Facebook is going to get "input" on "different perspectives" from "academics and journalists" — two of the industries with the most monolithically (and best-documented) left-leaning ideologies in America.
Why not just ask Chuck Schumer what he thinks and call it a day?
I'll let you know if any of these journalists work at The Daily Caller or The Western Journal, but that's not how the smart money is betting. If Facebook wants true input from different perspectives, he would do well to look at the list of Facebook publishers here and make sure to choose representatives from across the ideological spectrum. And, of course, actually listen to what they say.
Advertisement - story continues below
There is some reason for hope — Facebook has apparently changed some of its algorithms over the past eight months to reduce censorship against conservative publishers — but only after being caught, called out and exposed to public pressure through conservative media and Republicans in Congress.
That pressure must remain in place until Facebook is broken up into multiple smaller companies — and even after, but through transparency and communication, not federal regulation.
And Speaking of Federal Regulation
In a section of his statement subtitled "Working Together on Regulation," Zuckerberg writes, "While creating independent oversight and transparency is necessary, I believe the right regulations will also be an important part of a full system of content governance and enforcement."
Advertisement - story continues below
This is the most blatantly cynical section of his statement, and the part that most makes me fear that the entire document is an attempt to pull the wool over the collective eyes of the Facebook community Zuckerberg claims to care so deeply about.
By "the right regulations," Facebook's CEO means — and rightfully should only mean — "regulations drafted by Facebook and sold to Congress by highly paid lobbyists like Sen. Jon Kyle."
Nothing Zuckerberg writes in the independent overview and regulatory sections of his statement amounts to more than public relations. Facebook is engaged in those things so it can control them, rather than be controlled by them.
I'm not condemning that — Facebook executives would be stupid to do anything else. But Facebook users would be just as stupid to trust these initiatives in any way.
Advertisement - story continues below
In the end, as I think I've made clear, I can't decide whether Mark Zuckerberg is intentionally trying to deceive Facebook users and the American people or is experiencing cognitive dissonance on a grand scale that borders on psychosis.
Either way, it's hard to see how his statement spells anything but trouble for the future of the social media giant.
Conversation