News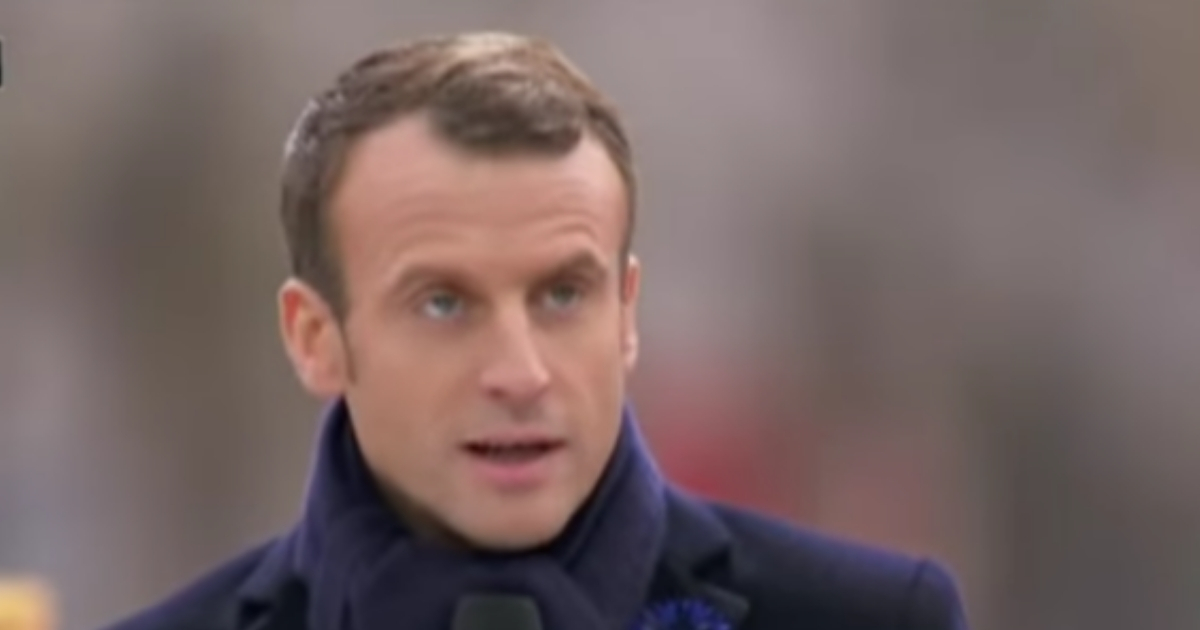 'Nationalism Is Treason' French President Quick To Slam Trump on Decorated Holiday
As leaders of the nations that fought World War I united in Paris Sunday, French President Emmanuel Macron denounced nationalism.
"Patriotism is the exact opposite of nationalism: Nationalism is treason," Macron said, according to Breitbart.
Nationalism is among the words adopted by President Donald Trump in defending his "America First" philosophy.
Advertisement - story continues below
"I'm somebody who loves our country," Trump said last month, according to The New York Times. "I am a nationalist. It's a word that hasn't been used too much. Some people use it, but I'm very proud. I think it should be brought back."
Trump did not have a speaking role in Sunday's main ceremony in Paris. In speaking at a cemetery where American casualties of World War I are buried, Trump spoke about the sacrifice of the men who fought and offered no reply to Macron, according to a White House media pool report.
Macron spoke as Europe honored the Nov. 11, 1918 armistice that ended the fighting in World War I.
"Nationalism is a betrayal of patriotism. By saying 'our interests first, who cares about the others,' we erase what a nation holds dearest, what gives it life, what makes it great and what is essential: its moral values," he said, according to CNN.
Advertisement - story continues below
"I know there are old demons which are coming back to the surface. They are ready to wreak chaos and death," he said. "History sometimes threatens to take its sinister course once again."
Macron spoke glowingly of the League of Nations, which the United States ultimately refused to join, as a visionary goal of the nations that fought the war.
Was Macron out of line to criticize Trump at this ceremony?
"They imagined the first international corporation, the dismantling of empires, and redefined borders, and dreamed at the time of a union, a political union of Europe," Macron said.
He also praised the efforts of the United Nations and European Union to create unity on the key issues Macron said were important.
"Together we can rise to the challenges of poverty, global warming, disease, inequality and ignorance," he said. "And we can win this together, because victory is possible together, together we can break away from the countertruths and injustices, we can counter the extremes which would drive us to war."
Advertisement - story continues below
During an appearance on "Fox & Friends," former White House aide Sebastian Gorka said Macron's comments were "pathetic" and called Macron's globalist views "an outrage."
"Mr. Macron, look up the word 'nationalism' in a dictionary," he said. "It says — in English or French — love of nation, devotion to your country. How is that a bad thing?"
Conversation
The Western Journal is pleased to bring back comments to our articles! Due to threatened de-monetization by Big Tech, we had temporarily removed comments, but we have now implemented a solution to bring back the conversation that Big Tech doesn't want you to have. If you have any problems using the new commenting platform, please contact customer support at
commenting-help@insticator.com
. Welcome back!