Lifestyle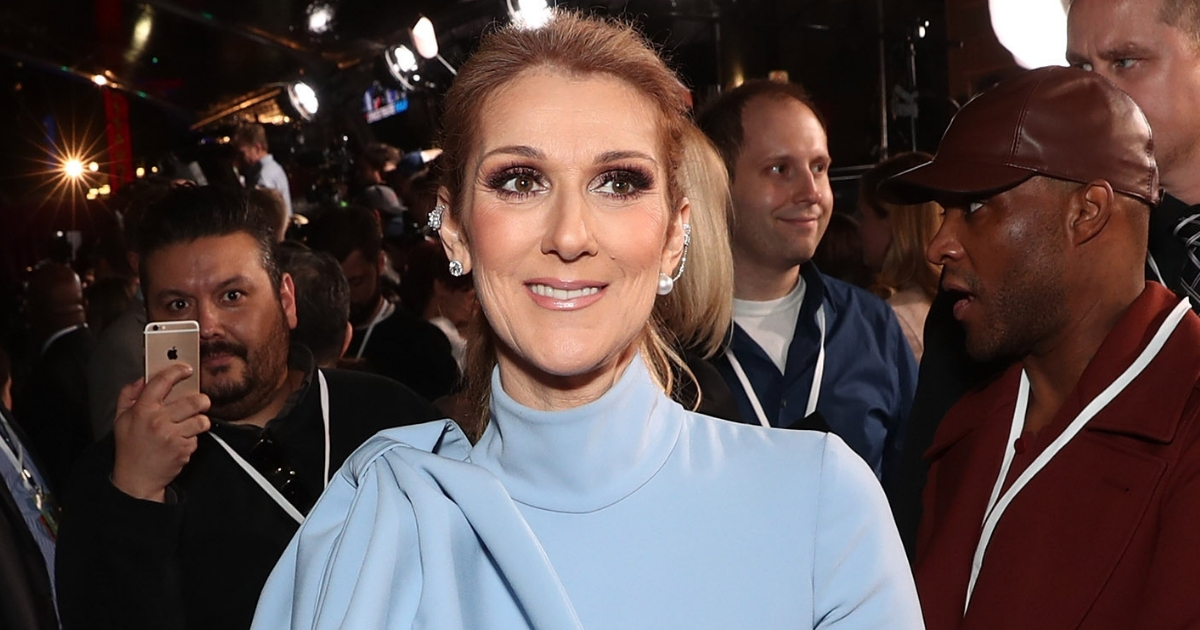 Céline Dion Seen Crying at Fashion Show When Song from Wedding to Late Husband Starts Playing
As Roberta Flack's "First Time Ever I Saw Your Face" played at the Valentino runway show during Paris Fashion Week, Céline Dion cried.
While some fans speculated that Dion's tears were in response to the jaw-dropping fashion show in front of her eyes, others realized a more heartbreaking reason for the tears.
"First Time Ever I Saw Your Face" was played at Dion's wedding during the first dance she shared with her late husband, René Angélil, who passed away in 2016.
Advertisement - story continues below
Angélil was laid to rest on Jan. 22, 2016, three years to date from the fashion show.
The sad anniversary was likely already on Dion's mind when the song triggered her sudden emotional response.
Advertisement - story continues below
The video clip shows Dion quietly blotting tears from her eyes as the nostalgic song played.
Angélil had battled throat cancer for years before ultimately passing away from a heart attack.
"I wanted him to live in peace," Dion said in a 2018 interview with Hello Magazine. "I wanted him to feel so light and no worries."
"He had a little heart attack, it's so quick, he didn't even feel anything," she said. "I thought that he was like liberated from his pain."
Advertisement - story continues below
Dion had loved Angélil her entire life, a beautiful romance story that few celebrities can tell.
"I fell in love with him immediately," she said. "Not in the romance way, I was 12 years old. I was in love with the way he treated everyone around me, including my whole family and myself."
Dion performs regularly at Caesars Palace in Las Vegas, and still makes her late husband a part of the show.
Advertisement - story continues below
"I shake my husband's hand and knock on wood with him every night before every show," she said.
In addition to performing, Dion continues to find strength and inspiration in her children, Rene-Charles, 18, and 8-year-old twins, Nelson and Eddy.
"Even after he's gone. I still talk to him," Dion said.
"I'm trying to prove to him every day I'm fine. Our kids are growing, we feel strong. We're good."
Truth and Accuracy
We are committed to truth and accuracy in all of our journalism. Read our editorial standards.
Conversation