While tmost of the coutnry was still digesting news of the unprecedented action, 'The View's' new co-host was hot-taking away.
But given how dysfunctional the Biden administration is, it is almost believable that Biden and his staff had no idea the raid was planned.
Former New York police Commissioner Bernard Kerik made a shocking statement following the FBI's raid on Trump's residence.
Moderate Senate Democrats voted in favor of the so-called Inflation Reduction Act and against lowering gas prices.
Gov. Ron DeSantis is cracking down on leftist woke officials. He won't stand for their nonsense and is making it a point.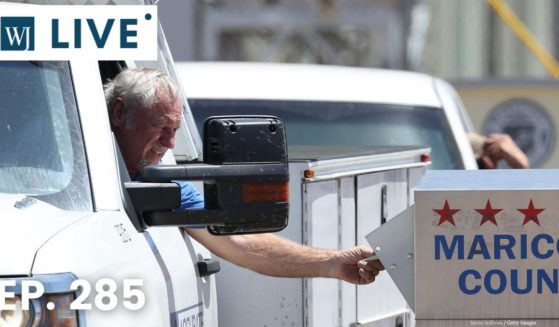 Video
Voters encountered problems during Tuesday's primary elections in Arizona.
Speaking with The Western Journal, national security expert Jim Hanson laid out their plan to use the threat of terrorism to gain power.
Every attempt to propagandize the past further diminishes this nation's chances at constructing a united future.
China's place on the world stage looks to fall as its population constricts and a colossal housing crash looms in the future.