Pelosi hasn't commented on her shove of Rep. Mayra Flores' young daughter, but her deputy chief of staff offered a doozy of an explanation.
It's yet another sign that Hunter Biden was inappropriately enabled by his father's ill-considered decisions.
Leftists have justified their disgusting comments by saying she lied about overturning Roe v. Wade during the confirmation process.
Nancy Pelosi's childish behavior, January 6th riots and the fallout post SCOTUS decisions of the left. Watch today on WJ Live.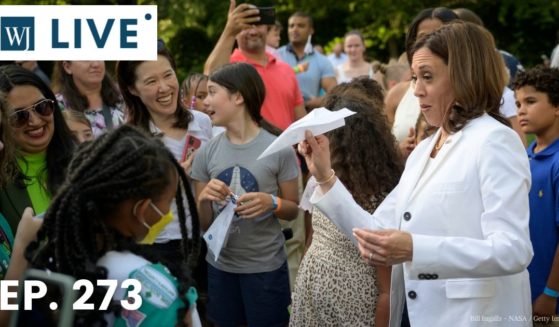 Video
Tune in to 'WJ Live' for the latest updates on Hunter Biden, Kamala Harris and Barron Trump.
Watch WJ Live to find out the latest news and updates on Lia Thomas, the Democratic Party and President Joe Biden.
Speaking with The Western Journal, national security expert Jim Hanson laid out their plan to use the threat of terrorism to gain power.
Every attempt to propagandize the past further diminishes this nation's chances at constructing a united future.
China's place on the world stage looks to fall as its population constricts and a colossal housing crash looms in the future.