Cassidy Hutchinson, aide to former Trump White House Chief of Staff Mark Meadows, could go to jail for her Jan. 6 testimony.
Asked if he's considering providing taxpayer-funded transportation to women seeking out-of-state abortions, Becerra says: "Talk to me later."
Ricci Tres was previously rejected from Olympic qualifiers beacuse of his testosterone levels.
Western Journal Live Episode 275: Leftists Unhinged: Racism, Sexism on Full Display After SCOTUS Decision
Nancy Pelosi's childish behavior, January 6th riots and the fallout post SCOTUS decisions of the left. Watch today on WJ Live.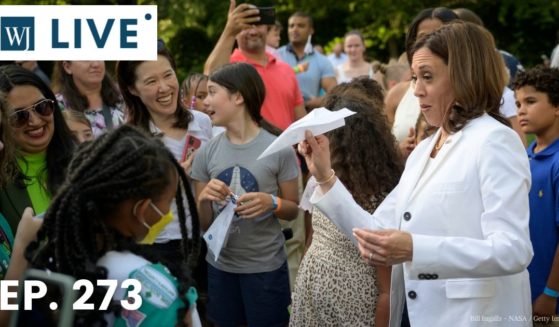 Video
Tune in to 'WJ Live' for the latest updates on Hunter Biden, Kamala Harris and Barron Trump.
Speaking with The Western Journal, national security expert Jim Hanson laid out their plan to use the threat of terrorism to gain power.
Every attempt to propagandize the past further diminishes this nation's chances at constructing a united future.
China's place on the world stage looks to fall as its population constricts and a colossal housing crash looms in the future.