'There was panic at the resort, people running and yelling,' said witness Zayne Jones, a tourist from Utah.
Florida Republican Rep. Matt Gaetz said this week he would support former President Donald Trump becoming the new Speaker of the House.
The woman reportedly began 'bawling' when she was aggressively cross-examined by Ghislaine Maxwell's attorneys.
It was recently revealed that Bill Clinton reportedly flew on Epstein's jet 26 times in two years. Why is the media not covering this?
'Harris would refuse to wade into briefing materials prepared by staff members, then berate employees when she appeared unprepared.'
Many pro-abortion activists have gathered to create a scene outside the courtroom in drastic ways, such as taking abortion pills.
Speaking with The Western Journal, national security expert Jim Hanson laid out their plan to use the threat of terrorism to gain power.
Every attempt to propagandize the past further diminishes this nation's chances at constructing a united future.
China's place on the world stage looks to fall as its population constricts and a colossal housing crash looms in the future.
This is part of The Western Journal's recurring series tracking COVID-19 cases, deaths and fatality rates over time.
Roy Rochlin / Getty Images
A similar breakdown was present between Republicans and Democrats, with the latter more likely to overestimate the death rate from COVID-19.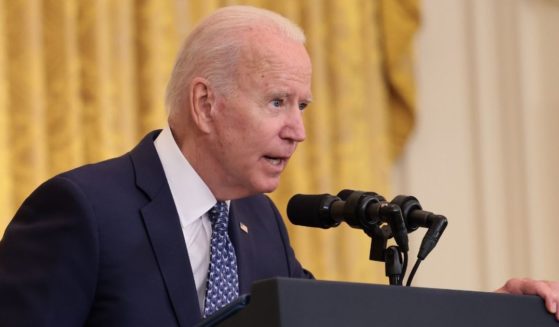 Kevin Dietsch / Getty Images
The Biden administration is set to announce new rules that reportedly will push vaccine mandates on Americans.