Based on 18 months of experience with this administration and what we know about the Great Reset, Brian Deese's words were unsettling.
Ocasio-Cortez: 'I'll start with the babiest of the babiest of baby steps: Open abortion clinics on federal lands in red states right now.'
Rex Chapman, a failed basketball player, failed CNN personality and constant social media gaffe-maker, is at it again with a racist attack.
Western Journal Live Episode 275: Leftists Unhinged: Racism, Sexism on Full Display After SCOTUS Decision
Nancy Pelosi's childish behavior, January 6th riots and the fallout post SCOTUS decisions of the left. Watch today on WJ Live.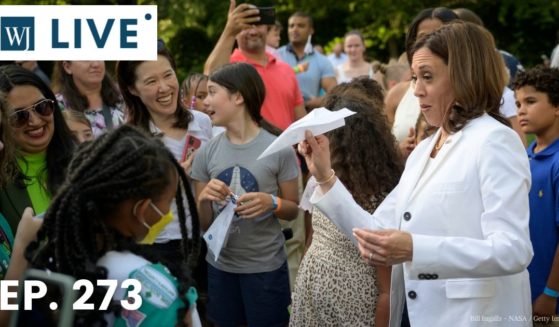 Video
Tune in to 'WJ Live' for the latest updates on Hunter Biden, Kamala Harris and Barron Trump.
Speaking with The Western Journal, national security expert Jim Hanson laid out their plan to use the threat of terrorism to gain power.
Every attempt to propagandize the past further diminishes this nation's chances at constructing a united future.
China's place on the world stage looks to fall as its population constricts and a colossal housing crash looms in the future.