'To discover that this was propaganda, a construct, a confection by the Democratic Party ... is kind of beyond disappointing.'
The language of the spending bill would offer 'local news' outlets up to $50,000 a year per journalist they employ.
Newsom signed a bill eliminating the word along with several other bills aimed at issues surrounding illegal immigration.
No reporters were able to ask the president questions. Instead, the media was rudely ushered out of the room.
After going into Walgreens to get a flu shot, this young woman said that she was instead given the COVID vaccine.
Across the United States, Americans are blasting Biden for his actions in the White House, but Democrats have treated conservatives worse.
Speaking with The Western Journal, national security expert Jim Hanson laid out their plan to use the threat of terrorism to gain power.
Every attempt to propagandize the past further diminishes this nation's chances at constructing a united future.
China's place on the world stage looks to fall as its population constricts and a colossal housing crash looms in the future.
This is part of The Western Journal's recurring series tracking COVID-19 cases, deaths and fatality rates over time.
Roy Rochlin / Getty Images
A similar breakdown was present between Republicans and Democrats, with the latter more likely to overestimate the death rate from COVID-19.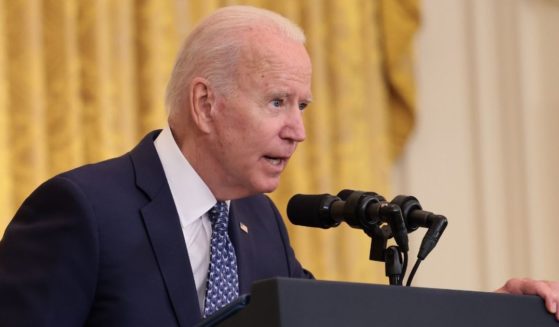 Kevin Dietsch / Getty Images
The Biden administration is set to announce new rules that reportedly will push vaccine mandates on Americans.