A man shared online that he witnessed two people having sex on a San Francisco sidewalk - and he was the one who came under fire.
The leftist congresswoman was caught not wearing a mask before or after a photo opportunity, and accusations of hypocrisy are running rampant.
Nancy Pelosi joined the chorus calling for Andrew Cuomo to step down following an investigation into sexual assault allegations against him.
Unify Carmel / YouTube screen shot
These books that were made available to children will no doubt make your stomach churn. This is what our kids are being taught?
The liberal USA basketball team is losing badly at the Olympics, and it might be because its members hate their country.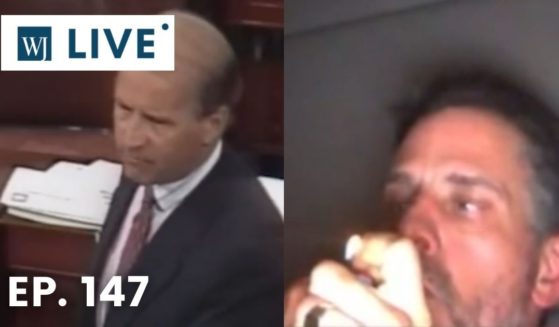 A devastating video of President Joe Biden appears to show that he thinks his son, Hunter, should be in jail.
Speaking with The Western Journal, national security expert Jim Hanson laid out their plan to use the threat of terrorism to gain power.
Every attempt to propagandize the past further diminishes this nation's chances at constructing a united future.
China's place on the world stage looks to fall as its population constricts and a colossal housing crash looms in the future.